MTR Corp chairman says he expects to see the fruits of corporate culture change in 2023.
Hong Kong's MTR chief has laid out his plan to "fix the health" of the rail giant by introducing a new system to rectify its widely criticised reporting culture, saying he expects to see results in two years.

Rex Auyeung Pak-kuen, chairman of the MTR Corporation, said the new streamlined accountability process was being rolled out to detect problems early and improve communication, as part of a drive to prevent the delays and mishaps that have dogged the company recently.

The firm launched its "Transforming the Future" strategy late last year to boost its core operations with innovation, technology and new capabilities. It also set out the vision for an accountability system to clearly define the roles and responsibilities of each department and to hold those in charge accountable for any blunders.

Auyeung, who stepped into the hot seat in July 2019, said he spent the whole of last year devising a strategic plan for moving the rail operator forward following a slew of project blunders and other high-profile setbacks over the past few years.

"For me, the first thing to do is to shape up the MTR Corp first. I want to fix its health first," he said in a Post interview on Thursday.

"It's like running a marathon –you need to fix your health first ... That's why I have been analysing its problems and thinking how to reposition the firm to cater to its future development."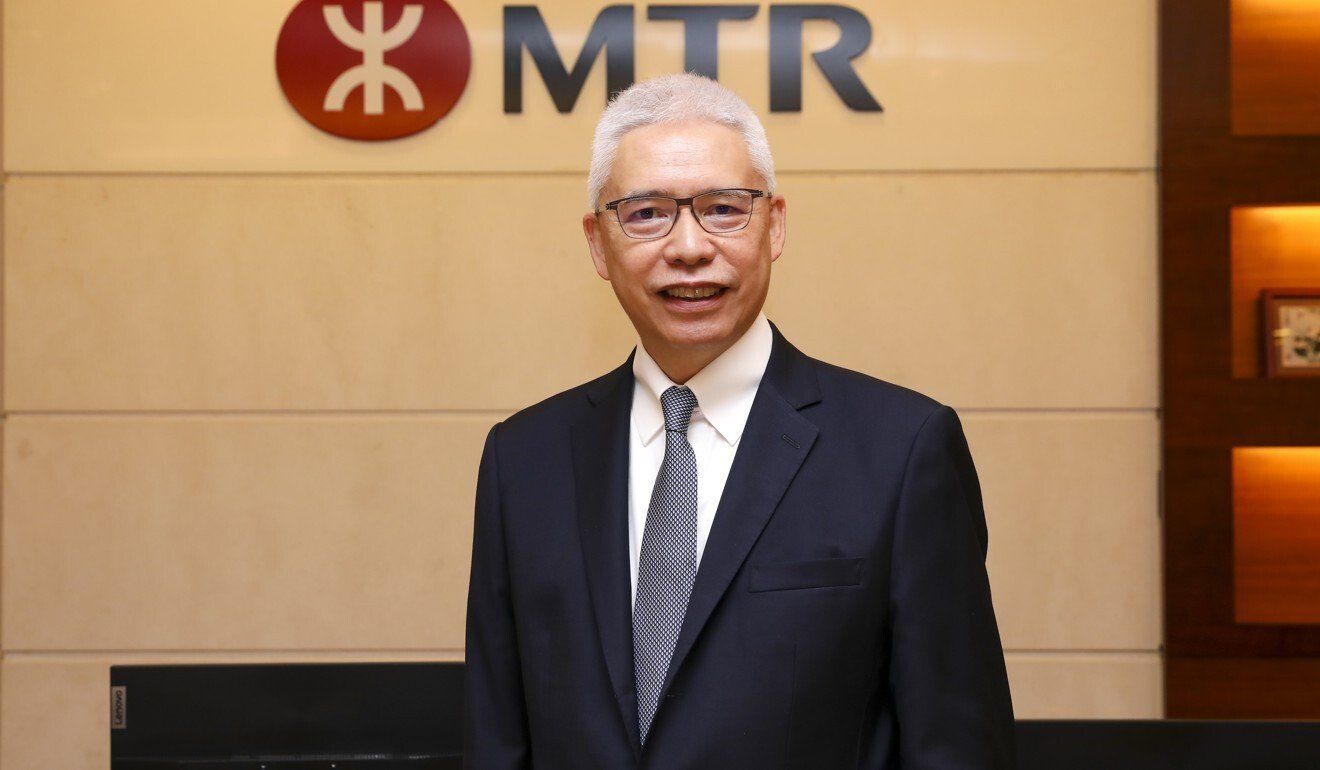 Rex Auyeung, chairman of the MTR Corporation.

Under the new accountability system, the reporting mechanism would be streamlined to speed up the dissemination of information between different departments and the decision-making processes.

"In the past the reporting mechanism was too complex. Now under a streamlined system the staff will know who they should turn to when running into a problem," he said.

"Under the new accountability system, the management could detect problems and identify solutions in advance to avoid dragging the problems and causing delays."

With the new strategy in place, Auyeung said he expected to see a more efficient, reliable and safe rail service from the MTR Corp.

"I expect to see results in two years – that our corporate culture would be imbued with this new thinking," he envisioned.

The review follows a plethora of setbacks, mishaps and scandals at the rail giant, including allegations of shoddy work for the Sha Tin-Central rail link, Hong Kong's costliest rail project.

In March 2019, the city marked its first train crash, during non-service hours, followed by a derailment in September near Hung Hom station.

In September last year, an eleventh-hour decision was made to push back the introduction of a new signalling system for the East Rail line after the company discovered a software glitch during testing.

The move might cause further delays for the Sha Tin-Central project, which has already racked up a price tag of HK$90.7 billion (US$11.7 billion) after suffering repeated hold ups and cost overruns.

Last month, an MTR Corp investigation panel found that project staff had made an error of judgment by failing to push contractors to fully probe the causes of the signalling problems and failing to alert the management to the problems.

The government also accused the rail giant of failing to properly manage the rail project and keeping officials in the dark during the saga. The signalling upgrade was rescheduled last month but has experienced several system glitches since then.

Critics have referred to poor corporate culture and a lack of transparency among the company's unresolved governance issues, despite an overhaul of top management in 2019.

In the latest fiasco, Hong Kong commuters had a narrow escape last month when a false ceiling collapsed at an escalator in Central MTR station. "I feel really sorry about this incident. Luckily nobody was injured. Our management has formed a team looking into this incident ... Definitely it shouldn't have happened," Auyeung said.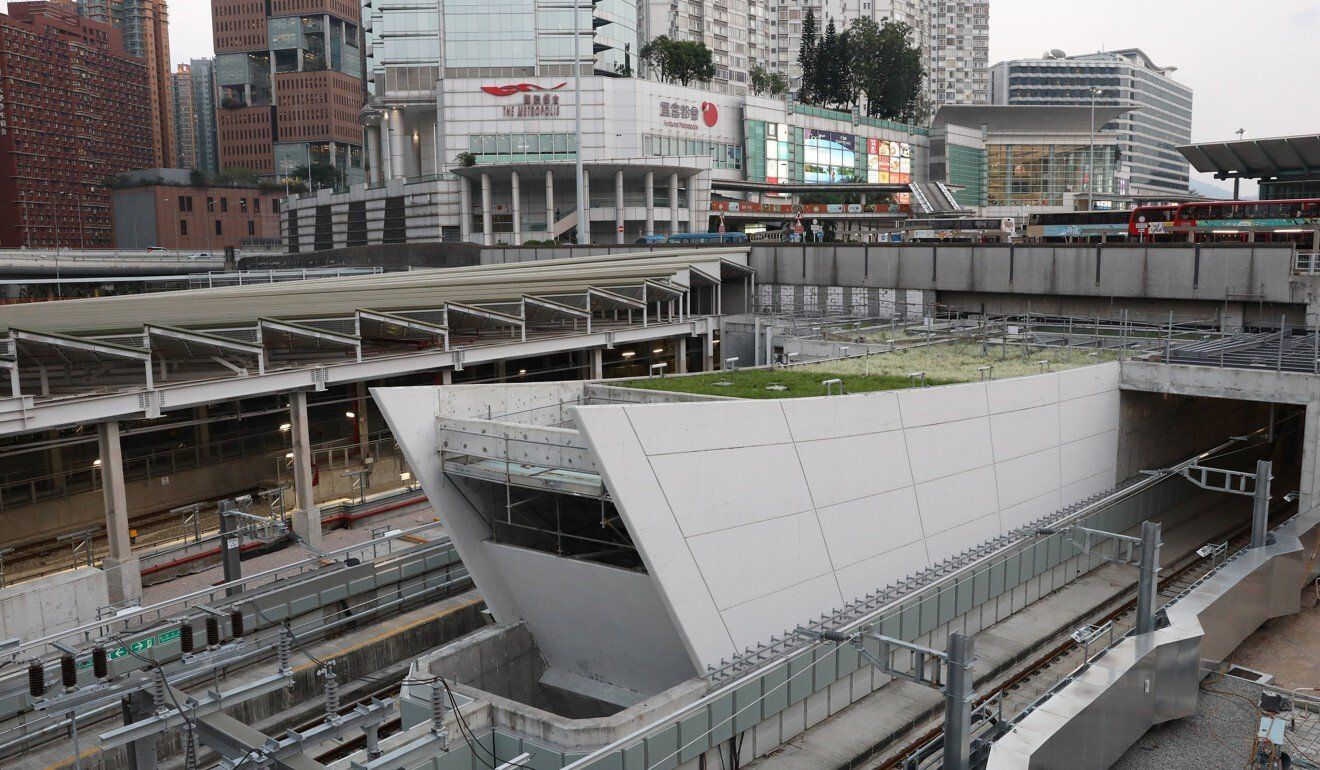 View of the Hung Hom station construction work.

He said rail staff were still catching up on the schedule for the Hung Hom-Admiralty section of the Sha Tin-Central link, which is targeted for completion by the first quarter of next year.

"We are working hard towards this goal. But we won't compromise safety for the sake of meeting the deadline," he pledged.

As to the signalling system upgrade for the East Rail line, he admitted there were teething problems, but said they were not safety related. He added it would take time to iron out those issues.

He assured the new strategy would see technology playing a much bigger role in helping rail staff perform their roles more efficiently and accurately, pointing to robotics as a way of conducting track checks and in other facilities maintenance.

The rail giant – which has been hit hard by the Covid-19 crisis –earlier warned of a deficit for the first time since its listing two decades ago, with projected losses last year totalling some HK$4.8 billion (US$619.1 million). But Auyeung said so far there were no plans for laying off staff.

He also pledged to continue helping the travelling public and those renting its land to ride out the tough times during the pandemic.

"Even though we are in difficulties, we'll continue to provide fare concessions and rental discounts to passengers and tenants. This is our social responsibility and we will insist on doing the right thing," he said.