Carrie Lam, who earns HK$390,000 a month, is among the top officials, aides who may even take a pay cut this year.
Hong Kong's leader along with her ministers and cabinet colleagues will turn down a salary rise and may even take a cut following their decision to freeze the pay of 180,000 government workers for the second straight year.

Chief Executive Carrie Lam Cheng Yuet-ngor and her aides' salaries were supposed to be adjusted in line with changes over the past year to a measure of the consumer price index, which is an indicator of inflation.

The annual pay adjustment cycle comes in July for the chief executive and her ministers, and falls in October for non-official members of the Executive Council, Lam's de facto cabinet.

In a statement on Tuesday, the government said their "remuneration will not be adjusted upwards in accordance with the established mechanism".

"On the contrary, if the relevant change in the index is negative, their remuneration will be adjusted downwards in accordance with the established mechanism," a government spokesman said.

The decision was announced hours after the Chief Executive in Council officially endorsed the public sector pay freeze, which takes effect retrospectively from April 1.

Last year, Lam and her ministers took a 10 per cent cut for 12 months "to show togetherness with the people" amid the Covid-19 slump.

That took Lam's salary to about HK$390,000 (US$50,000) a month, while other secretaries and bureau chiefs receive between HK$313,000 and HK$347,000 per month.

Earlier, Secretary for the Civil Service Patrick Nip Tak-kuen, in a letter to colleagues, denied civil servants were receiving "preferential treatment" by avoiding the salary cuts that a committee tasked with helping to determine the annual adjustment previously recommended.

"Some critics said the freeze was preferential treatment for civil servants as we were not acting in accordance with the mechanism when indicators of the findings returned negative," Nip told staff.

"Some even said civil servants should cut their pay to ride out difficult times with the public.

"Maintaining a salary freeze is the most appropriate decision, after carefully considering the state of Hong Kong's economy, the government's fiscal position, balancing staff pay demands and their morale."

Striking a note of caution, Nip said uncertainties still remained despite signs of the coronavirus-hit economy picking up.

The Pay Trend Survey Committee – which helps determine the wages of civil servants – suggested cutting the pay of those in upper, middle and lower salary bands by 2.04 per cent, 0.54 per cent and 0.68 per cent respectively.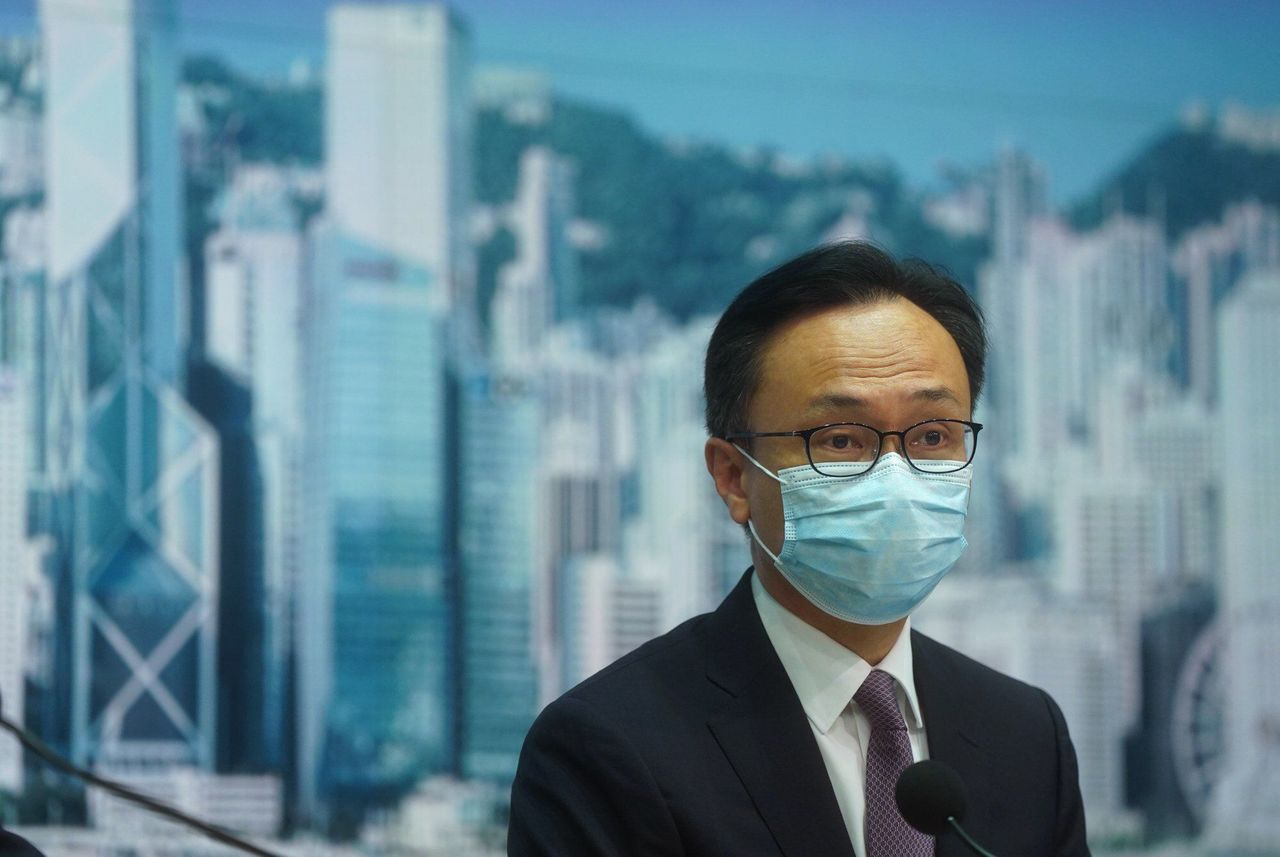 Patrick Nip heads up Hong Kong's civil service.

Nip emphasised the pay trend survey index was only one of six factors referred to when considering the annual pay adjustment of civil servants.

Some civil service unions had publicly called for the freeze, arguing that government employees deserved to have their salaries protected for serving on the front line of Hong Kong's Covid-19 fight and safeguarding the public's health.

Leung Chau-ting, chief executive of Federation of Civil Service Unions, said the decision was what he was expecting, adding the government dealt with the issue appropriately.

He pointed out that civil servant salaries were frozen last year even though the wage projection in the private sector had risen slightly.

"It'd be OK if they raised our salaries last year and decided to slap us with a deduction this year. But if they already froze our salaries last year, any pay cut will cause frustration among civil servants," he said.