Jefferson Wong, 55, admits in court that he hit 61-year-old Yeung on the head with a glass cup in the Park Lane hotel.
A Hong Kong court has given a businessman a conditional discharge after he pleaded guilty to assaulting former Birmingham City Football Club owner Carson Yeung Ka-sing in a dispute over investments.

Jefferson Wong Pui-wang, 55, admitted at Eastern Court on Wednesday that he had hit 61-year-old Yeung on the head with a glass cup in the lobby lounge of the Park Lane hotel in Causeway Bay on December 8, 2020.

The court heard the pair were having dinner with an unidentified man at 6pm when a dispute between them arose over investment issues.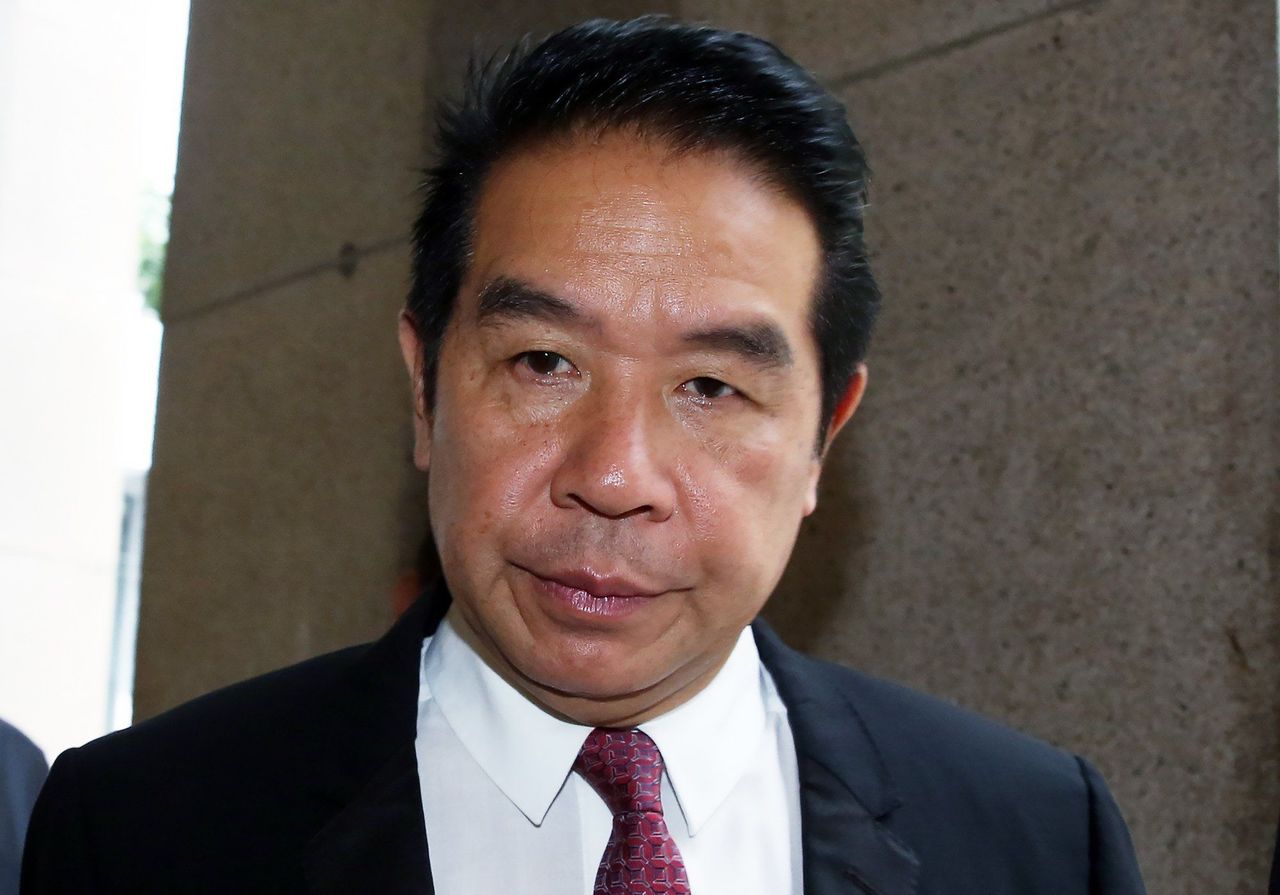 Carson Yeung.

In the heat of the moment, Wong grabbed a cup and aimed for Yeung's head, while the other man landed a few punches on the ex-football boss. The duo then fled after the assault.

The hairdresser-turned-businessman suffered scratches, swelling and tenderness on the scalp and was sent to Ruttonjee Hospital in Wan Chai for treatment. He refused to give a statement to police or provide details about his attackers.

Wong had initially denied a count of assault occasioning actual bodily harm, an offence punishable by up to three years in prison, but prosecutors agreed to drop the charge on condition of a bind-over order.

Magistrate Edward Wong Ching-yu warned the defendant to obey the law in the coming year, or else he would be fined HK$2,000 (US$256) and given a tougher sentence should he be found guilty of any new charges.

Yeung remained a relatively obscure figure before he acquired Birmingham City for £81 million in 2009 when the club was competing in the top-tier English Premier League.

He quit all of his management posts at the club in February 2014, a month before Hong Kong's District Court sentenced him to six years in prison for laundering more than HK$700 million before the takeover.

Birmingham City was later sold to Hong Kong's "King of Penny Stocks", Paul Suen Cho-hung, who still owns the 146-year-old club. It now competes in the second-tier EFL Championship.

Yeung completed his sentence in January 2019.