Areas of epidemic control that Hong Kong will need to put extra effort into were discussed at a meeting between officials and experts from the city and the mainland in Shenzhen.
Hong Kong may need to share data on residents' Covid-19 risk exposure with mainland China and tighten quarantine exemption rules, with the city government carrying out a review of pandemic control measures in a bid to reopen the border.

Areas of epidemic control that Hong Kong would need to put extra effort into were discussed at a meeting between officials and experts from the city and the mainland in Shenzhen on Sunday.

A source with knowledge of the meeting said the government would also need to study how to further minimise the threat of infection among high-risk groups, as well as tighten hospital discharge criteria and testing standards for Covid-19 patients. But no further details were laid out.

The government is reviewing the suggestions and how they could be carried out.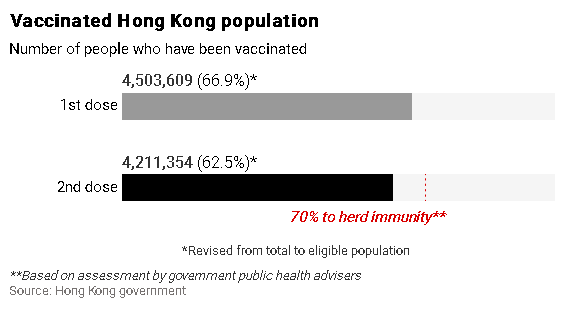 Guangdong province, meanwhile, will resume processing travel visa applications by mainlanders hoping to visit Hong Kong for business purposes under a pilot scheme to be launched on October 11, according to the National Immigration Administration.

Hong Kong has not recorded a local Covid-19 case since August 17, but the mainland, which strictly adheres to a zero infection policy, is cautious about potential risks from the city.

"Hong Kong will need to consider replacing the deep-throat saliva testing method with swab tests," the source said on Wednesday.

The government has already moved in that direction. About three weeks ago, it announced that it would phase out deep-throat saliva as a recognised specimen for compulsory testing, to enhance reliability and effectiveness in "securing Hong Kong's protective barrier".

But saliva samples would still be accepted under certain circumstances, such as testing provided by doctors for suspected cases, for people under quarantine and for those unable to undergo swabbing because of health or age reasons.

Dr Joseph Tsang Kay-yan, co-chairman of the Medical Association's advisory committee on communicable diseases, said it would be acceptable to share certain information, such as the places a patient had visited.

"For example, where that patient has visited during the incubation period or three days before onset, or possibly where that patient was infected," Tsang said, adding that data such as age and vaccination history could also be shared.

But he said that only a traveller's surname and initials should be shared, rather than their full name.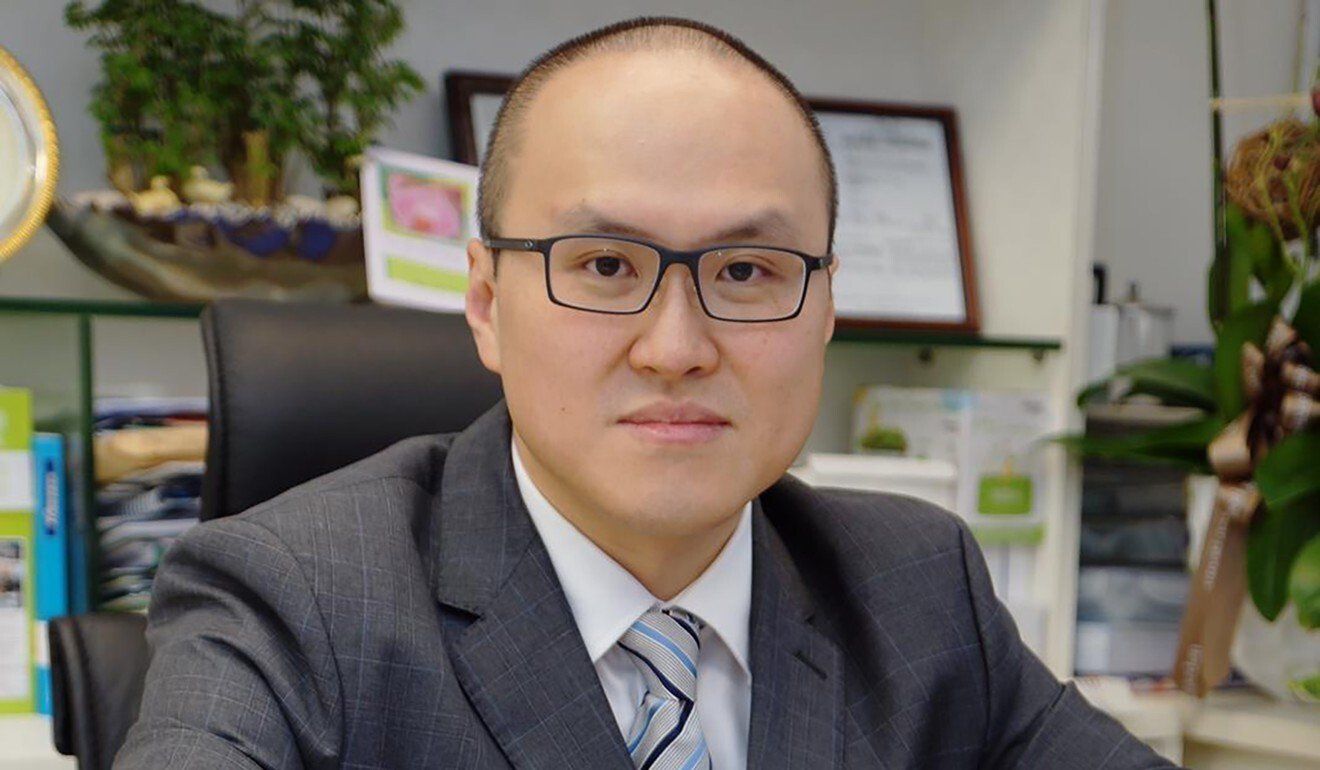 Dr Joseph Tsang says sharing some information is acceptable.

Respiratory medicine expert Dr Leung Chi-chiu, however, said he believed sharing information on whether a traveller had visited a high-risk area would be sufficient.

"There could be some privacy concerns if [the mainland] is notified about where exactly one had visited in the past 14 or 21 days," Leung said. "It will be simpler if we are just sharing whether a person has visited a risky area."

On tightening quarantine exemption arrangements, Tsang agreed that there should be further reductions in the number of people allowed to skip isolation upon arrival in Hong Kong.

"Indeed, there should not be many people exempted from quarantine," Tsang said. "For example, aircrew members should not be exempted."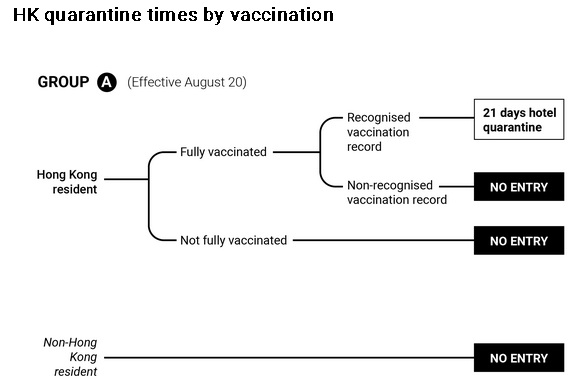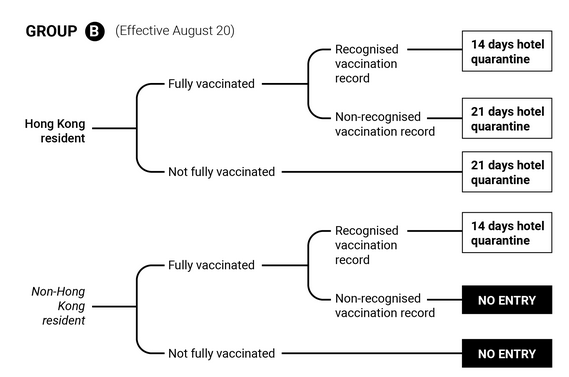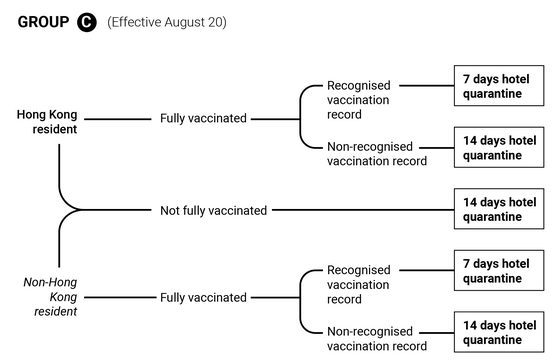 He said only senior officials carrying out public duties should be given exemptions.

Quarantine exemptions have been a source of controversy, with the recent case of Hollywood star Nicole Kidman, who came to Hong Kong in August to shoot a television show, sparking public outrage. Five people working on the show were granted an exemption.

Making high-risk groups, such as those working at the airport and quarantine hotels, undergo more frequent testing could also help cut infection risks, both experts said.

Currently, some workers deemed high risk must get tested every seven days, even if they are fully vaccinated.

Leung said those groups should be tested twice a week to guard against the more transmissive Delta variant.

Similarly, Tsang said screening such people every three to five days could be a possible direction, though the government would also need to consider which tests to adopt and the costs.

Although no details were laid out on how hospital discharge criteria should be tightened, the mainland has more stringent requirements as patients must test negative twice before they are discharged. Patients in Hong Kong can leave hospital if their cycle threshold value is above 33, suggesting a very low viral level.

Leung said Hong Kong could adopt the mainland standard as a safer way to prevent any possible risks.

"The risk of people with low viral levels should be small, but no one can be totally certain they do not have any problems," Leung said. "Also, as we don't have any community outbreaks now, hospital capacity should be able to handle it."

But Tsang said he believed such a practice could use up many hospital beds, as a patient would need about four weeks to achieve zero-virus status.

Professor Benjamin Cowling, a public health epidemiologist at the University of Hong Kong, said building a specific quarantine facility for arrivals outside urban areas would also make epidemic control measures "more sustainable and safer for the longer term".

"One of the loopholes in our current system is that quarantine hotels are not built for quarantine purposes, as evidenced by a number of transmission events between rooms," he said.

Cowling said cleaners were not necessarily trained like their hospital counterparts, and quarantine hotel staff could also bring the virus to the community when they returned home.

He suggested staff could be required to live on site, and undergo quarantine when leaving the facility.

But HKU virologist Dr Siddharth Sridhar said the city's Covid-19 control measures were already among the strongest in the world.

"Despite the Delta variant outbreaks all over the world in the past month, we haven't seen any local transmissions," he said. "I honestly fail to see how we can further increase the stringency of quarantine measures."

On the resumption of visa processing by Guangdong, meanwhile, the immigration administration said it was a pragmatic measure to support Hong Kong's speedier economic recovery. The mainland stopped processing applications for business visas to Hong Kong in February last year as the pandemic raged.

The pilot scheme covers operators of businesses or workers at enterprises in Guangdong.

In a statement, the administration also said: "Regarding the next step, [we] will make adjustments to our exit and entry regulations in accordance with the prevailing epidemic situation, with the aim of resuming the normal flow of people between the mainland and Hong Kong in a gradual and orderly manner to better serve the purpose of boosting the development of the Greater Bay Area and the long-term prosperity and stability of Hong Kong."

Earlier this month, the Hong Kong government launched a "Come2HK" scheme, under which non-residents coming from Guangdong are allowed quarantine-free entry to the city under certain conditions, including proof of a negative Covid-19 test result.