Mountain rescue team launches search after alert from hillwalker who took refuge in hut; finds one man dead, another suffering from hypothermia.
A tourist from Hong Kong has died and another city resident suffered hypothermia after they were caught in a snowstorm while hillwalking in Japan's Hokkaido region.

The dead man, named by Japanese media outlet Hokkaido News as Pang Kam-ho, 37, was part of a group of three Hongkongers walking on Mount Tokachi who became separated in the storm as they made their descent on Wednesday.

One of the men managed to take refuge in a mountainside hut and called police in nearby Asahikawa at about 12.40pm. He told officers he had become separated from his friends and had lost contact with them after the weather worsened.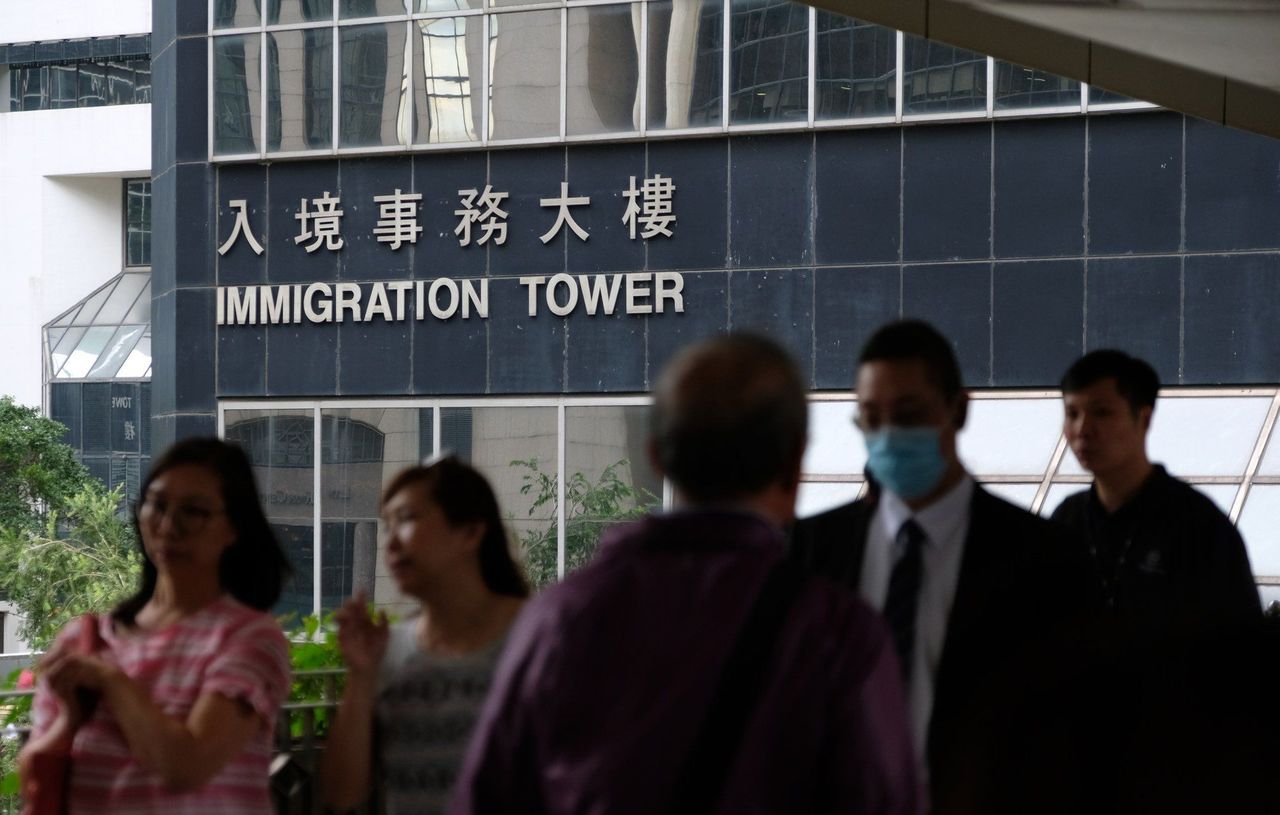 Officials from the Immigration Department have contacted the Hong Kong survivors of a mountain accident in Japan and the family of a man who died in the incident.
The police alerted a mountain rescue team, which found the missing men at around 5pm on Thursday. One was pronounced dead at the scene, and the other, 35, had minor injuries and hypothermia, Hokkaido media outlet NHK said.
The walker who made it to the hut, about 1,300 metres (4,265 feet) up the mountain, was uninjured.
The Hong Kong Immigration Department said staff had contacted the two survivors through the Chinese foreign ministry's office in Hong Kong and the Chinese consulate in Sapporo, as well as the family of the fatality.
"We are in contact with the deceased's family and the hikers and will provide assistance according to the victims' and the family's needs," officials said.
NHK said the severe snowstorm caused low visibility during the search and hampered the rescue efforts.
Local media said officers at Asahikawa Higashi Police Station had told reporters the three men started their ascent at 6.30am on Wednesday.
The 2,077 metre Mount Tokachi, an active volcano, is in Hokkaido's Daisetsuzan National Park.
Japan has been hit by severe snowstorms over the last week and western and northern parts of the country have logged record snowfall levels.
Hokkaido is expected to see up to 60cm (24 inches) of snowfall by Saturday morning.
The Japan Meteorological Agency said it expected the bad weather to continue into Monday.
Experts told the Post that heading to the mountains during the winter months could be completely different to a visit in summer, as temperatures could drop rapidly.
Hiking in a snowstorm could be very unpredictable and could pose problems for Hongkongers who had little experience in such environments, said John Tsang Chi-shing, a four time Everest-conqueror.
"It is essential to do enough homework, such as checking the weather conditions before you start your hike. Although tourists might have a tight itinerary and plan to hike on a certain day, it is important to do a risk assessment and adjust the trip accordingly," he said.
Chung Kin-man, adviser for the Hong Kong Mountaineering and Hiking Union, said that it was essential for hikers to stick together when they were lost as this would reduce chances of them becoming stranded.
"In a snowstorm, all you see is a sea of white and the visibility is very low. People lose sense of direction easily. Hongkongers can also register their itinerary with local hiking groups or their accommodation, so that someone can notify the authorities in case they go missing," Chung said.
Experts agreed it was essential for those headed for the hills to take enough warm clothes, food and devices such as GPS trackers in case of emergencies.
A three-year-old boy from Hong Kong died in a car crash while his family were on holiday in Hokkaido in 2016.
Tragedy struck again in Japan for two Hong Kong residents who died after they came down with
Covid
-19 on the ill-fated Diamond Princess cruise ship in 2020.