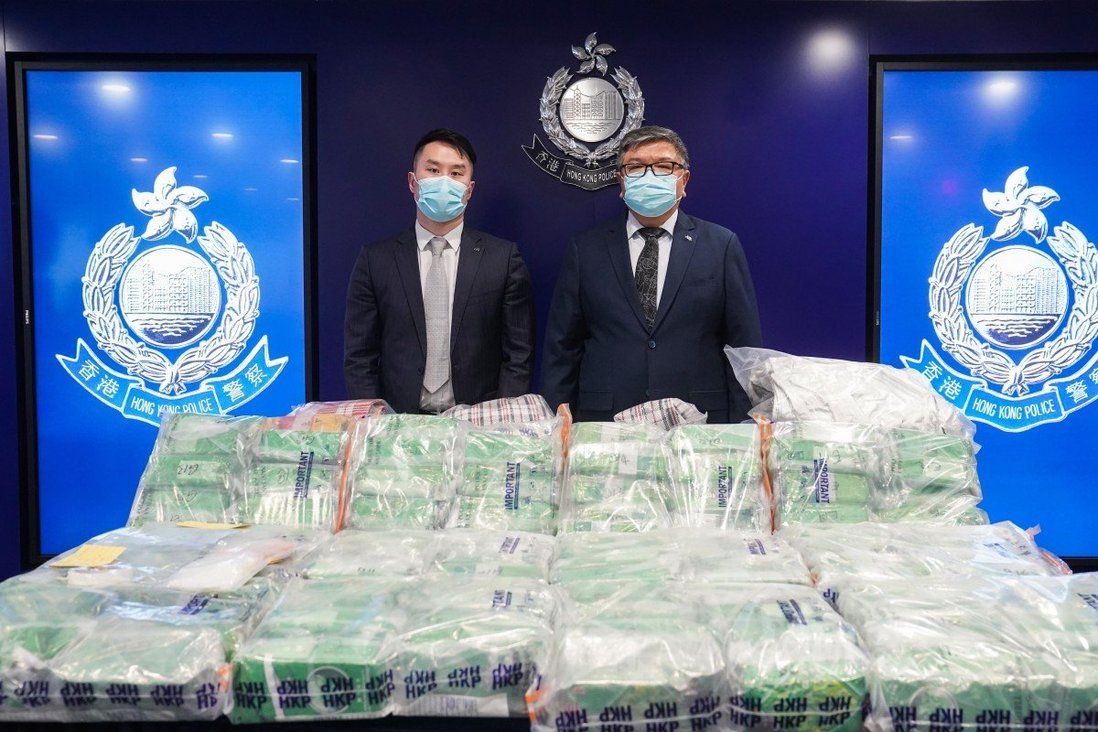 Hong Kong man charged in connection with HK$130 million crystal meth bust
Police uncover 200kg of the drug in a vacant store in a Hung Hom shopping centre in the force's largest meth bust of the year.
Hong Kong police have charged a 21-year-old man with drug trafficking in connection with the force's largest seizure of crystal methamphetamine so far this year, valued at more than HK$130 million (US$16.7 million).

Detectives from the narcotics bureau stopped the man as he left a vacant store in a shopping centre in Hung Hom at about 2.45pm on Friday, with officers finding a packet of 10 grams of suspected crystal meth in a bag he was carrying, according to Superintendent Chan Kong-ming.

Inside the store, police discovered another 200kg of the drug, also known as Ice, hidden inside 200 plastic tea packages. Authorities have estimated the haul to be worth HK$132 million, making it the largest of its kind to be recovered by police this year.

Police said they believed debt was the motive behind the suspect's alleged involvement in the case.

The man, who works as a waiter, was charged with one count of drug trafficking, and will appear in Kowloon City Court on Monday.

A total of 2,287 drug related cases were reported to police in the first eight months of the year, up from 1,539 cases in the same period in 2020. The force arrested 424 people aged 21 or under during that time, up from 286 the previous year.