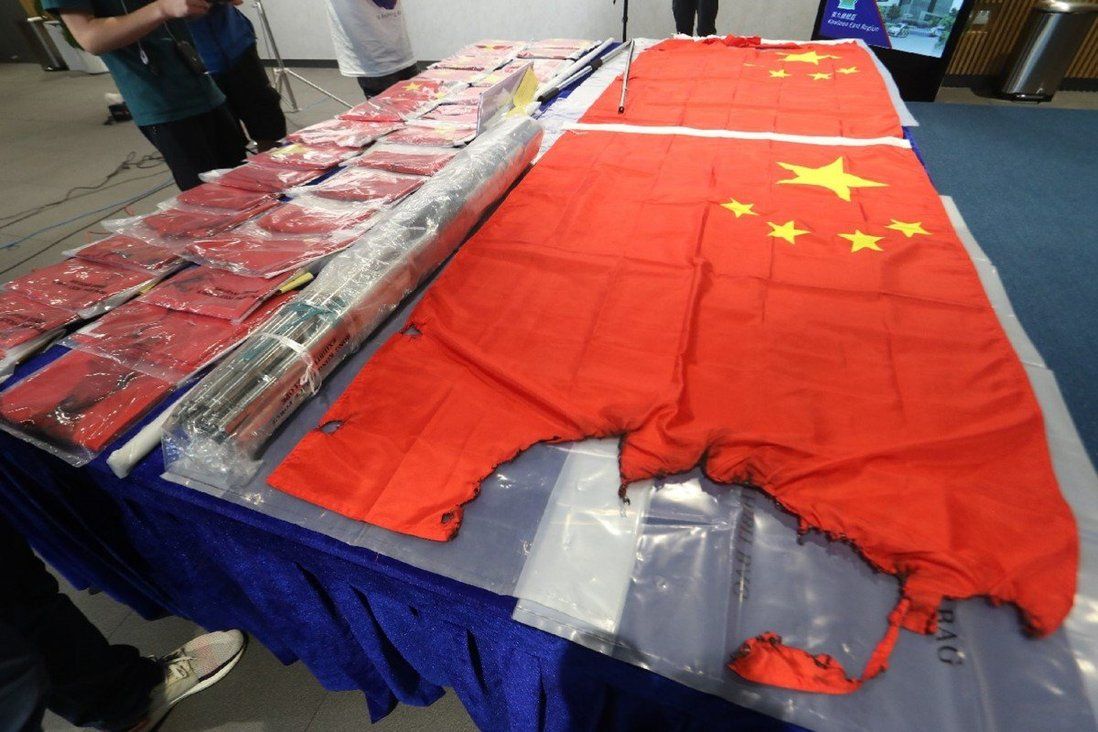 Hong Kong man arrested on suspicion of desecrating Chinese flag
The arrest is in relation to 31 national flags that were found charred, slashed and dumped on the ground in Wong Tai Sin on National Day.
A Hong Kong man has been arrested on suspicion of desecrating the Chinese flag after 31 of the five-starred banners were found vandalised and dumped on the ground in the residential district of Wong Tai Sin around National Day this year.

District police approached the 49-year-old man, who told them he was unemployed, on Friday morning before detaining him over allegations of desecrating the national flag, criminal damage and arson.

At about 6am on October 1, 20 flags were seen scattered on the ground after being hung along Fu Mei Street by an organisation celebrating the 72nd anniversary of the founding of the People's Republic of China.

Officers found most of the flags had been burned or ripped, and believed they were thrown on the ground intentionally.

At about 2am the following day, 11 flags hung from pavement railings on Yuk Wah Street by the same organisation were also found to have been hurled to the ground, with most of them charred or slashed as well.

Chief Inspector Lau Ho-tak, of the Kowloon East regional crime unit, said the suspect had no record of national security offences.

Investigators are still searching for another man in his 30s who is believed to be an accomplice.

Desecrating the national flag is punishable by up to three years in jail and a HK$50,000 fine.