Border could reopen for quarantine-free journeys if conditions are met, respiratory expert Zhong Nanshan says.
Hong Kong and mainland China may be able to reopen their border for quarantine-free travel next month if conditions to do so safely are met, according to top respiratory expert Zhong Nanshan.

Zhong said Hong Kong had done well in preventing community spread of the Delta variant of Covid-19 because of measures such as testing entire residential blocks when a case was identified.

"If Guangdong and Hong Kong continue to interact and monitor [the situation], there should be limited travel in July if the criteria [for reopening the border] are met," he told reporters in Guangzhou on Friday, without elaborating on the criteria. "I think reopening the border with Hong Kong will [happen] sooner [than for international borders]."

Zhong said he had exchanged views with Sophia Chan Siu-chee, Hong Kong's health minister, noting that measures like quarantine and compulsory testing in hotspots had been effective.

But he said it was difficult to say when China would be able to reopen borders for travel bubbles with other countries, particularly given the growing prevalence of the highly transmissible Delta strain.

"I think it is impossible to predict when we can open the border internationally … even if Hong Kong and the mainland have done well, if there are countries that are doing poorly [in containing outbreaks] you may never be able to open the doors."

He said the risk was high if China reopened its borders too soon and that "the consequences may be endless".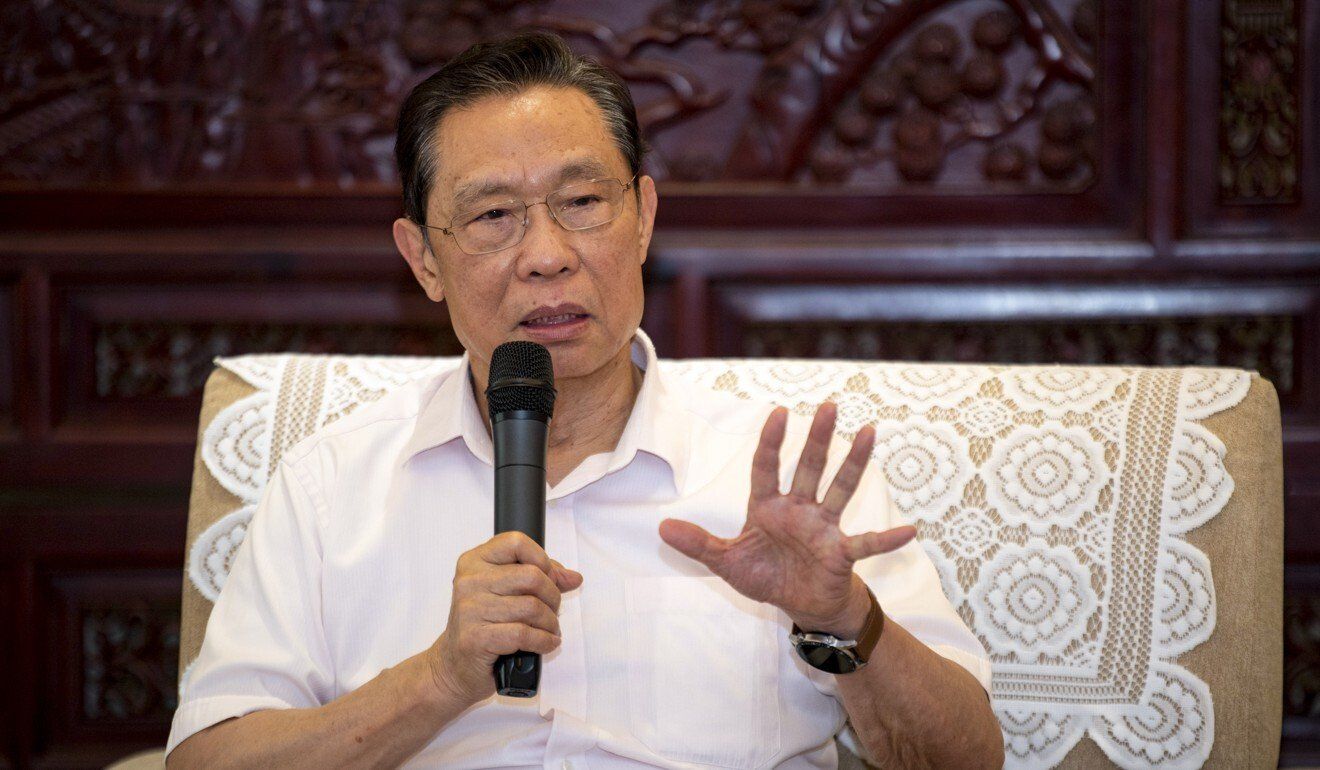 Zhong Nanshan says the risk would be high if China reopened its borders too soon.

Zhong also said making passengers take swab tests before they boarded flights was not enough to keep a lid on cases. He gave the example of a flight this month from Johannesburg, South Africa to Shenzhen that led to mainland China's most recent cluster of local infections.

"Do you fully trust the tests [done by other countries]? When CA868 came, the passengers should have had negative results from nucleic acid tests, but there were four cases after they arrived," he said.

"In the end there were over 30 cases – it's possible the coronavirus was spreading on the plane."

The latest outbreak in Dongguan and Shenzhen has been traced to an airport worker who was in contact with passengers from the Johannesburg flight and contracted the Delta variant, which is said to be 40 per cent more transmissible than the dominant Alpha strain.

That cluster emerged after Guangdong had been dealing with an outbreak of about 160 cases since May 21, mostly in Guangzhou. The government on Friday said there had not been any cases for six consecutive days.

Meanwhile, Hong Kong on Thursday reported its first community case involving a strain linked to the Delta variant, but on Friday said the airport worker's infection had been traced to a sample collection centre at the airport, where two of three cases sharing the same viral footprint were previously found.

Professor David Hui Shu-cheong, a pandemic adviser to the Hong Kong government, agreed that quarantine-free travel arrangements could be put in place with the mainland next month given that the airport worker's case may not have been locally transmitted.

"[That infection] was likely related to imported cases from Indonesia. If the case is reclassified as import-related and no longer a local infection, we will have the conditions to be able to discuss [relaxing travel restrictions] with the mainland," Hui said.

If the airport worker's case was not locally transmitted then the last community case found in Hong Kong was on June 7.

Hui said the city needed to keep border controls tight and updated in line with the latest global situation.

Felix Chung Kwok-pan, leader of the pro-business Liberal Party in Hong Kong, said reopening the border with the mainland would be a much-needed boost for small and medium-sized companies in the city and it would also benefit the economy if mainland businesspeople could visit.

On Chinese vaccines, respiratory expert Zhong said preliminary data had shown they remained effective in preventing severe cases caused by the Delta variant.

The Delta strain was first identified in India and has spread to 92 countries and been blamed for a surge in cases in Britain, Portugal, Russia, Indonesia and other parts of Asia.

Zhong said data from Guangzhou, where authorities have been trying to contain local transmission of the Delta variant, had shown the Chinese vaccines had reduced infections by 69 per cent and pneumonia caused by Covid-19 by 73 per cent. They had also reduced severe cases by 95 per cent.

But he cautioned that the data was preliminary and based on a relatively small number of cases.