Financial Secretary Paul Chan says move will consolidate city's role as global offshore hub for RMB, and as green financial centre.
Hong Kong plans to raise the sale of green bonds in renminbi, after the successful launch of a euro-denominated version last week, to further consolidate the city's role as the global offshore business hub for China's currency, its finance chief has said.

In his weekly blog post, Financial Secretary Paul Chan Mo-po said there had been satisfactory take-up of the US$3 billion of Eurobonds and dollar-denominated debt issued last Thursday.

"We are also actively preparing for the issuance of retail green bonds so that the general public has channels to invest funds to promote a green economy," he wrote on Sunday.

Referring to a 5 billion yuan (US$775 million) dim sum bond issued in Hong Kong by the Shenzhen government last month, Chan said it provided an important demonstration for governments and enterprises in mainland China, especially in the Greater Bay Area, in how to practise green financing in the Hong Kong market.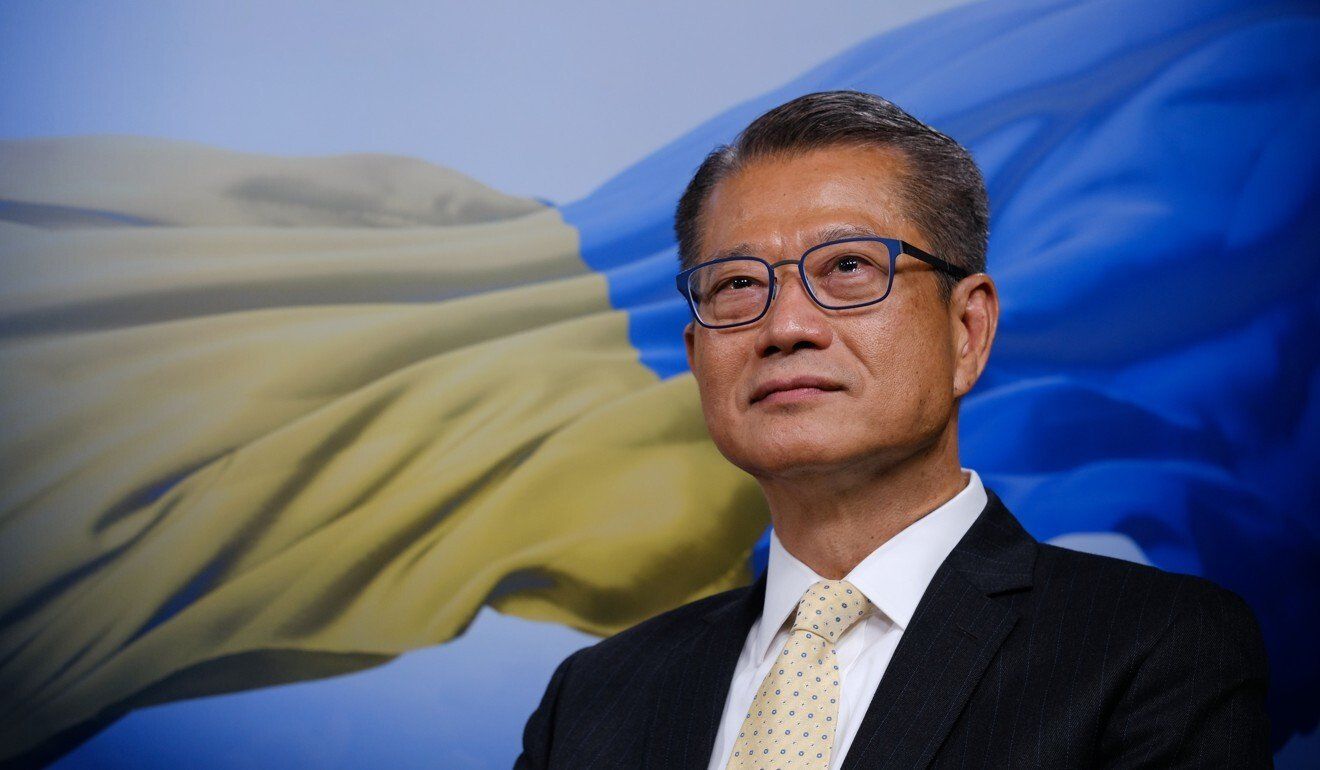 Financial Secretary Paul Chan.

The renminbi-denominated bond, which also includes green bonds, was the first direct offshore debt offering by a local-level mainland government in the city.

"To encourage more mainland issuers to make use of Hong Kong for green financing, the government will soon issue RMB green bonds, further strengthening Hong Kong's function as an offshore RMB hub and green financial centre," Chan wrote.

Green bonds are fixed-income financial products designed to fund projects that are environmentally friendly. The government has gone to market with three green bonds since first announcing its green bond programme in 2018.

Proceeds from the sale will go to the city's Capital Works Reserve Fund to finance or refinance public works projects that provide environmental benefits and support the sustainable development of Hong Kong.

"The government and financial regulatory agencies are cooperating with the financial industry to enhance its ability to withstand climate risks, actively seize relevant opportunities, and help Hong Kong implement its carbon neutrality target by 2050," Chan said.

Hong Kong plans to increase the use of wind, waste-to-energy and solar power to generate electricity in the coming years, according to the government's latest climate action plan unveiled in October.

Chan also said the promotion of green finance development was in support of China's goals of peak emissions before 2030, and carbon neutrality 30 years later.