Health officials have received an application from German company for approval for booster dose against BA.4 and BA.5 Omicron strains.
Hong Kong health officials have confirmed they are vetting an application from BioNTech for approval of its second-generation Covid-19 booster jab targeting the Omicron variant, but a government vaccine adviser has said it would be a waste of resources to procure it when current shots are effective.

A government spokesman on Sunday said officials had received an application from the German company for use of a bivalent booster dose against the BA.4 and BA.5 Omicron strains in Hong Kong, which would be submitted to the Advisory Panel on Covid-19 Vaccines for review after all relevant information had been received.

The spokesman said there was "no definite timetable at present" as to when the vaccines could be available in the city.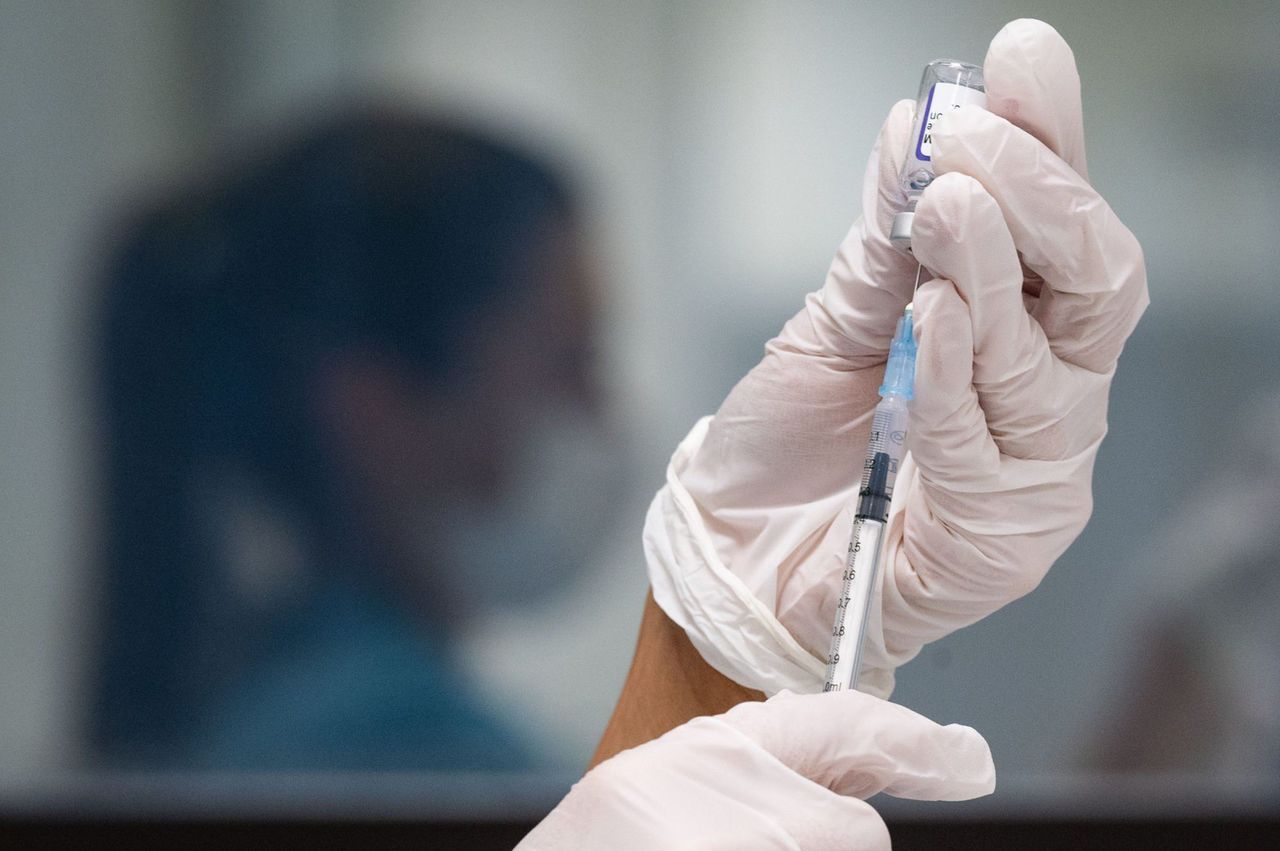 Residents should receive three vaccine doses and the elderly four, a medical expert says

But advisory panel member Professor Lau Yu-lung, who also chairs the Scientific Committee on Vaccine Preventable Diseases, expressed surprise at the news, saying he had not received relevant information yet.

"I just heard about it in the media and I'm just as surprised as everyone else," Lau told the Post.

Lau also said he believed it would be a waste of resources and untimely for the government to procure the bivalent shots, as there was enough data on the vaccines currently available in the city to prove they could prevent serious illness and death.

He added that as a few imported cases of the Omicron BA.2.75 strain had already emerged in Hong Kong, the bivalent booster dose might later become outdated. About 93.8 per cent of specimens tested by health authorities are related to the Omicron strains BA.4 or BA.5.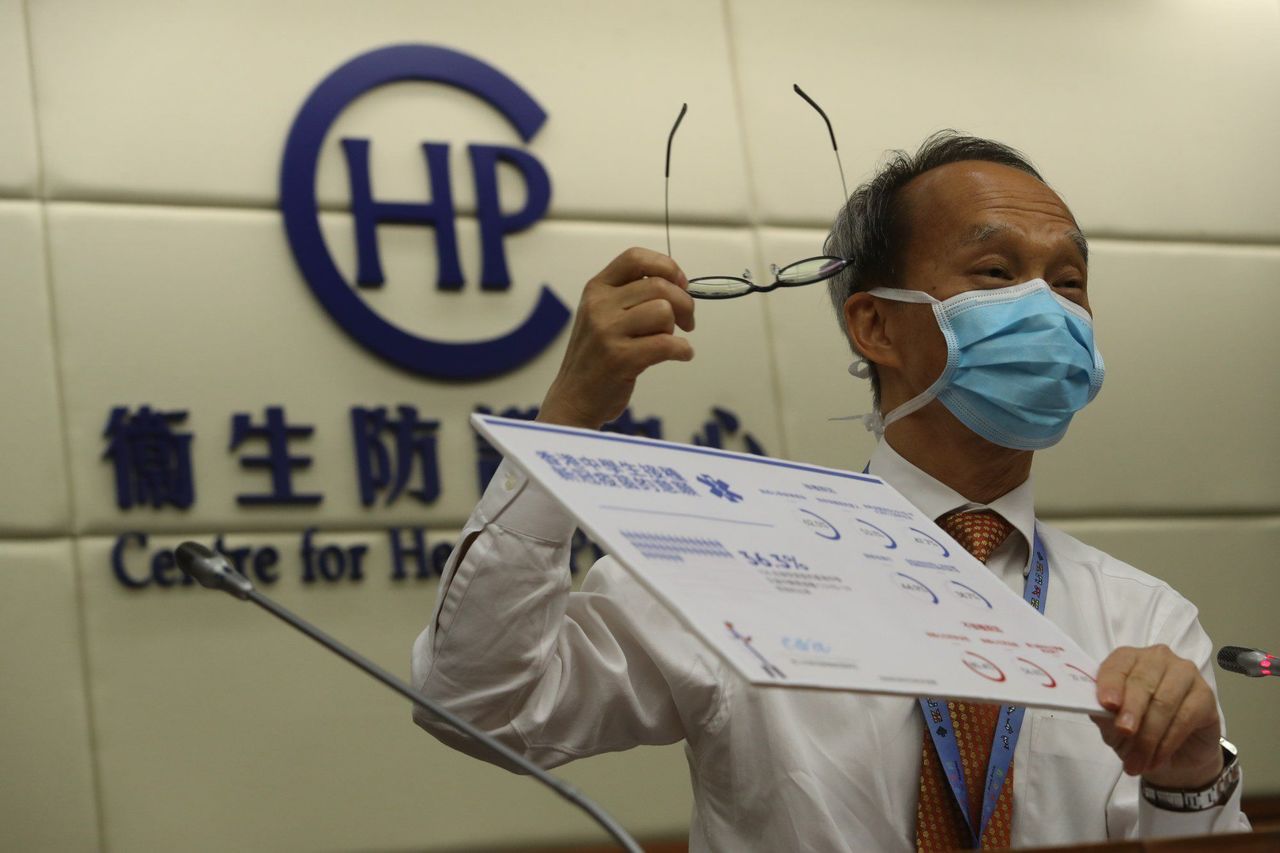 Professor Lau Yu-lung.

Lau also expressed concern that procuring the bivalent vaccine would shift the focus of society, making some people more hesitant to receive shots.

"Some will think it's better to wait for a better vaccine for a boost, which in fact is not a better boost," Lau said. "So it's important not to confuse [people] and lose focus."

Instead, he urged residents to receive three vaccine doses, while the elderly should get four.

"Do not wait for the so-called better next-generation vaccine," he added.

William Chui Chun-ming, president of the Society of Hospital Pharmacists of Hong Kong, said the second-generation jabs should not pose safety issues, as efficacy tests currently being conducted should be positive.

Although the government did not provide a timeline, Chui said he believed the new generation of vaccines could be launched in the first or second quarter of 2023.

But he urged the public not to wait, recommending residents receive a fourth dose of the existing vaccine first while waiting for the second-generation jabs, adding that receiving three doses was the minimum requirement before getting bivalent boosters.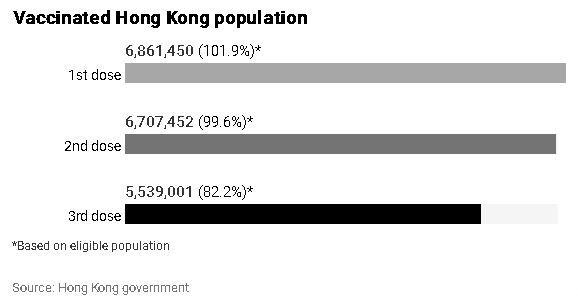 Just over 470,000 residents have received a fourth jab, while almost 80 per cent of those eligible, or 5.5 million people, have had three – the number of doses required under the vaccine pass scheme to enter premises such as restaurants.

Chui said the fourth dose and future second-generation vaccines should be implemented in the scheme, ideally before the city introduced a "0+0" model, meaning the removal of the three-day medical surveillance period at home or in a hotel for overseas arrivals, who are also barred from places such as eateries during the period.

Respiratory medicine expert Dr Leung Chi-chiu said there was enough data from the United States and Europe to ensure the safety of the bivalent jab, but there was still limited data on its efficacy.

Leung and Chui both said residents aged 65 and above should have priority for the second-generation vaccines.

Professor Benjamin Cowling, an epidemiologist at the University of Hong Kong, said he believed public health measures could be progressively relaxed without endangering the city's healthcare system, regardless of having the bivalent vaccine or not.

"I don't think any change in current policy is needed, just replace the current boosters with bivalent boosters once the current stock has been used up," he said.

The Post reported in June that Moderna was seeking Hong Kong regulatory approval for an Omicron-targeted booster shot, while Sinovac announced last month it would hold an initial trial in Chile to test two inactivated vaccines targeting the variant.