City leader Carrie Lam says health authorities slow to adopt traditional Chinese medicine due to predominance of Western treatments among public health sector.
Authorities will step up the use of traditional Chinese medicine (TCM) across Hong Kong, senior officials have revealed, as health authorities confirmed just over 3,700 new Covid-19 infections.

The remarks on Sunday came a day after Tong Xiaolin, the leader of a delegation of seven TCM specialists who recently visited Hong Kong, said the city should push ahead with the wider use of such medicines.

Proprietary TCM is already included in anti-epidemic kits as part of a citywide distribution effort by authorities, in addition to masks and rapid antigen test (RAT) kits.

Chief Executive Carrie Lam Cheng Yuet-ngor said health authorities were taking a long time to increase the usage of TCM because such treatments had not previously been prescribed under the current public health system due to the predominance of Western medicine.

"This anti-epidemic fight has actually given us this opportunity to speed up the [adoption of TCM], to get more Hong Kong people more familiar with Chinese medicines, including its benefits and usage," she said.

"There were a lot of obstacles to the application and development of Chinese medicine in the city. These obstacles in the law and system need to be solved," she added.

"[Tong] has given us a very good direction to carry on with our work … This wide use has to be based on science, based on advocacy and based on consumer education and understanding."

Lead TCM specialist Tong also advised the city to promote the medicines through a "three easies" approach: "easy to use, easy to implement and easy to access".

The city confirmed another 3,709 infections and 164 Covid-related fatalities on Sunday as numbers continued to drop for the ninth straight day. Ten of the cases were imported from countries including South Korea, France, the Netherlands, Singapore, Switzerland and Thailand. They included two aircrew members on the flight.

No new outbreaks were reported at care homes, but authorities said 103 residents and 43 staff members in 61 homes were still infected.

The tally of infections stood at 1,171,422, with 8,225 related deaths.

"We are seeing a downtrend in cases, but numbers are still high ... There are still silent chains of transmission in the community, we hope the trend will continue to go down," said Dr Chuang Shuk-kwan of the Centre for Health Protection.

Guidelines for residents doing self-tests with rapid antigen kits were also updated on the centre's website, Chuang said, adding that individuals should blow their nose with tissue paper before testing so that more nasal fluid could be presented for sample collection.

Meanwhile, senior officials continued to visit different districts to oversee the distribution of anti-epidemic kits, including security chief Chris Tang Ping-keung, environment minister Wong Kam-sing and secretary for innovation and technology Alfred Sit.

Lam also reminded residents who received TCM via the packages to read the warning notice on the boxes or consult a doctor before taking the medication.

The government also announced late on Saturday that oral antiviral drugs Paxlovid and molnupiravir would be gradually provided to private clinics to prescribe to suitable Covid-19 patients for free.

Speaking a day after the announcement, Secretary for Food and Health Sophia Chan said that patients at the AsiaWorld-Expo's treatment facility would receive care from both Western and Chinese medical teams.

"The Western and Chinese medical teams would be on duty, conduct the ward rounds and discuss the treatment plans together," she said, adding that about 300 patients had already been treated under the combined approach.

Meanwhile, Lam said residents living in subdivided units could collect additional anti-epidemic kits from April 6 at 90 stations across the city, if previously distributed kits did not provide them with enough supplies for all members of their household.

She added that written reminders had been left for residents who were not at home to receive their packages, telling them they could collect the kits at the stations.

The collection of packages was a relatively flexible process, Lam said, with no proof or registration required from recipients.

"We want everyone to be well-provided and resourced in this situation, so the government would consider all means to make available packs and rapid antigen kits to those residents in need," she said.

Separately, Dr Lam Ching-choi, a member of the Executive Council, Lam's de facto cabinet, said on Saturday that the fifth wave had been a "very grave lesson" for the care home and healthcare system.

"We were unable to respond quickly, sufficiently and definitively to the patients in the elderly care homes," said Lam, who is also chairman of the Elderly Commission.

The commission chairman also criticised the lack of clear communication between hospitals and care homes.

He called on the hospital to dispatch medical workers to care homes, instead of forcing elderly patients to wait for hours outside accident and emergency departments to be admitted.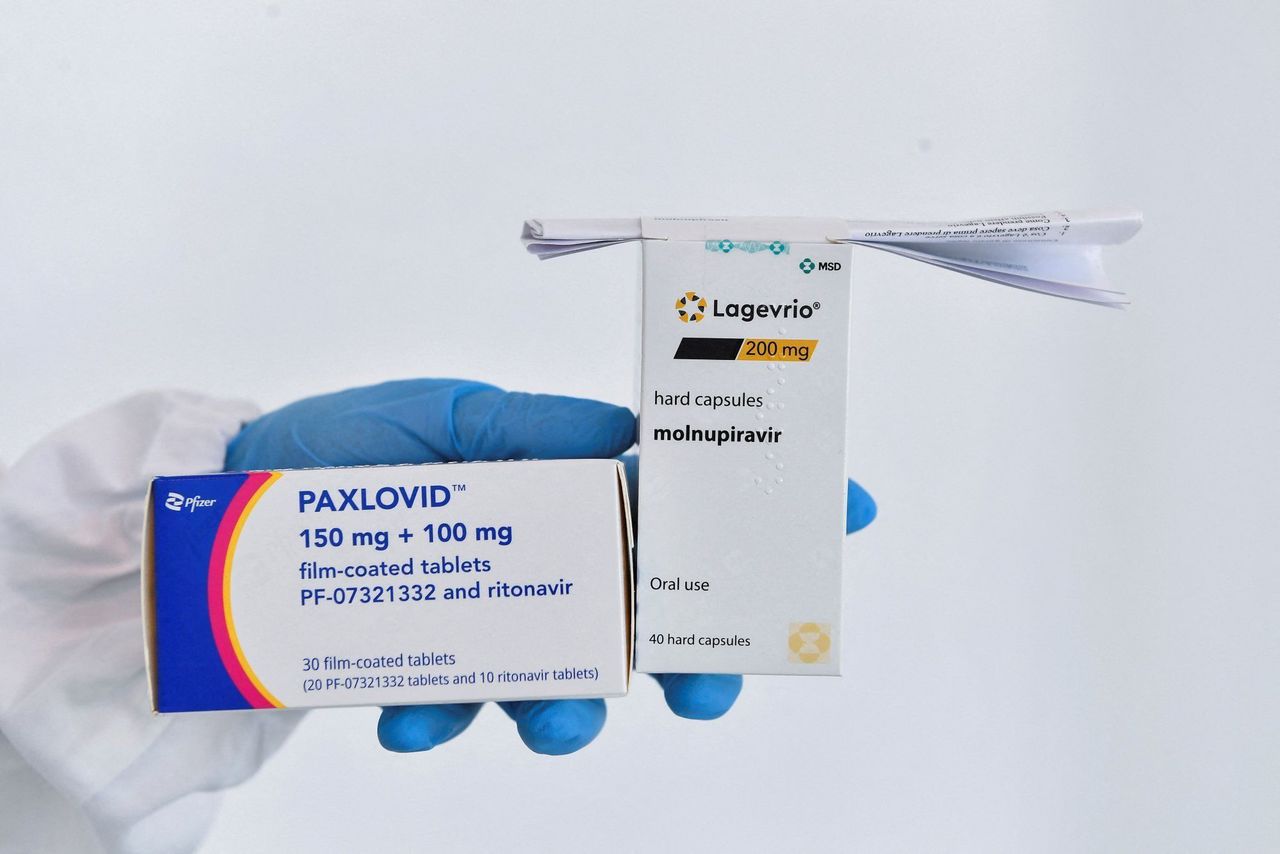 Coronavirus disease treatment pills Paxlovid and molnupiravir will soon be available for distribution at private healthcare clinics.

Despite the adequate supply of TCM specialists, the chairman said that greater government support was also necessary to promote the widespread use of such treatments for Covid-19 patients.

"Practitioners have told us they faced difficulties importing TCM, be it proprietary medicine or herbs, from the mainland as there are many restrictions, such as licensing issues to resolve. We hope authorities can solve this potential bottleneck issue quickly," he said.