Dr Thomas Tsang, a member of the government's task force on the pandemic, says key is whether the aged with chronic illnesses have their conditions under control.
Hong Kong recorded 15 new Covid-19 infections on Saturday, according to a source, while a top medical expert assured the public that China's Sinovac vaccine was safe for elderly people who were in stable condition.

Among the new cases, five were imported and four were untraceable. The fresh figures came a day after the city confirmed 13 infections.

Earlier on Saturday, medical experts said senior citizens could still take the Sinovac vaccines if their health conditions were under control, but pregnant women and mothers who were breastfeeding were advised not to do so.

"Many of the elderly have high blood pressure, diabetes or other chronic health problems. The key is whether you have controlled your conditions. If that's the case, then you will have no problems getting vaccinated," said Dr Thomas Tsang Ho-fai, a member of the government's vaccination task force.

Tsang, formerly the controller of the Centre for Health Protection, told a radio programme that both the Sinovac and BioNTech vaccines were safe to use.

Residents could decide on their vaccine choices, he added, noting personally that he would simply choose which vaccine centre was closest to his house in Eastern district.

On Friday, the first 1 million doses of Sinovac vaccines finally arrived, with the city set to kick off its mass inoculation drive next week.

The BioNTech vaccines, co-developed by firms in Germany and the United States, will arrive in Hong Kong by the end of the month.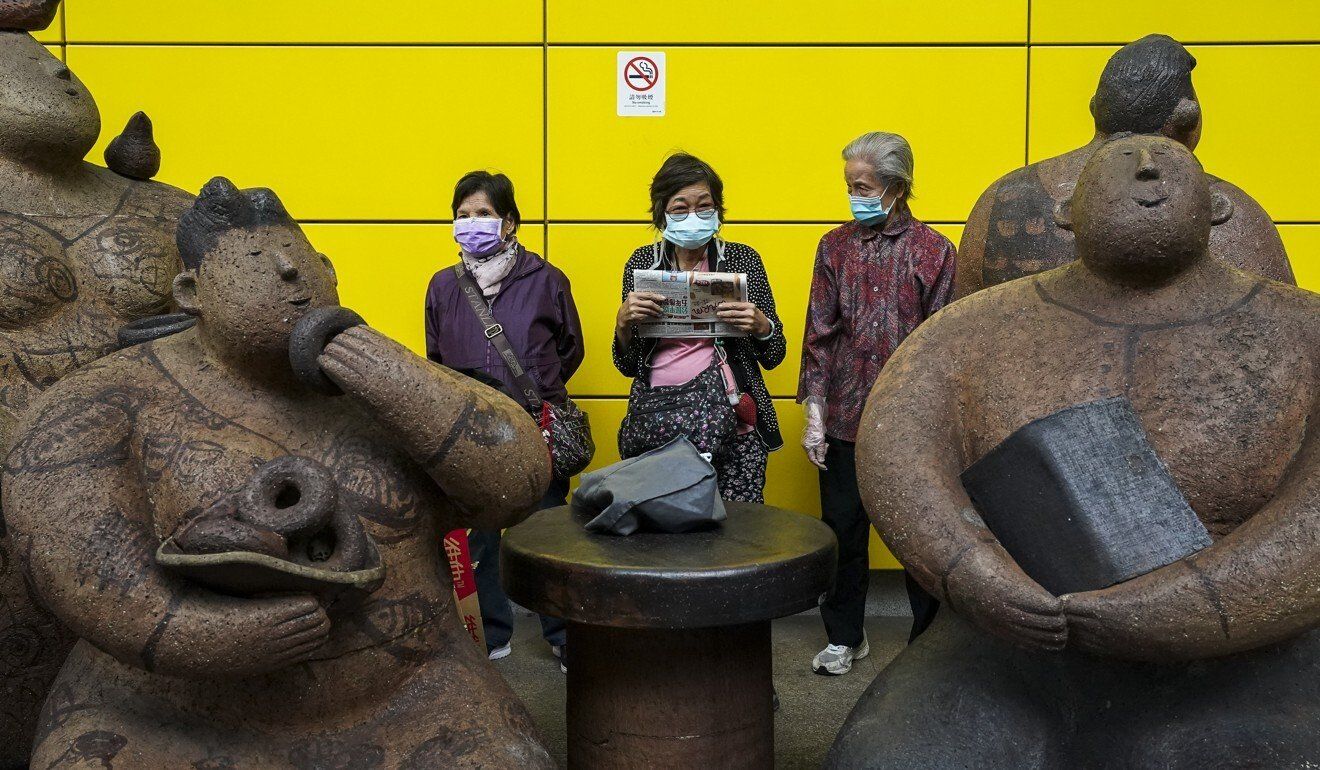 Experts say the Sinovac vaccines are safe for the elderly as long as their chronic illnesses are under control.

Officials have repeatedly appealed to the public to take the jabs, even though doubts were raised over the Sinovac version, which had an overall efficacy rate of about 62.3 per cent. By comparison, the BioNTech vaccine efficacy rate is about 95 per cent.

Professor David Hui Shu-cheong, another government adviser on the pandemic, said on Saturday that pregnant women and those breastfeeding were not advised to take the Sinovac shots.

"It's unclear so far how long the antibodies will last after vaccination," Hui said. "Getting vaccinated does not mean you will totally be free from infection, but that your conditions will be mild. There're still chances of complications."

But he added that those among the elderly who were frail should not take either of the coming vaccines.

Online vaccination bookings will start from Tuesday, with the first residents getting their shots on Friday. City leader Carrie Lam Cheng Yuet-ngor had said senior officials would receive their jabs on Monday.

About 2.4 million essential workers and those in vulnerable groups will be given priority. Five vaccination centres will be up and running from Friday, with 24 more set up after the BioNTech vaccines arrive later this month.

Secretary for the Civil Service Patrick Nip Tak-kuen said on Saturday that from mid-March, residents in priority groups could also get vaccinated at any of the 1,500 private clinics citywide, instead of just the 29 community centres.

The government is paying private doctors HK$80 (US$10) for every first vaccine dose administered to each resident, and another HK$120 for the second jabs, according to Nip.

On when Hongkongers can resume normal cross-border travel to mainland China, Nip said he hoped it would be as soon as possible.

"It is important to have an exchange of views and suggestions between the two sides, since both are also very concerned about our respective epidemic situations, and the number one priority is to get these under control, and having no further outbreak," he added.

On Saturday, RTHK confirmed an assistant producer was infected, prompting the public broadcaster to arrange for compulsory virus testing at its headquarters in Kowloon Tong for staff who had been on the premises for more than two hours in the past 14 days.

"An assistant producer is confirmed infected with Covid-19; meanwhile RTHK has arranged a Sample Collect and Mobile Testing Point at the car park of Broadcasting House...to undergo the test," a spokeswoman said.

Saturday's unlinked cases included a 29-year-old taxi driver who last worked on February 11. He lost his sense of taste the same day and his deep-throat saliva sample was confirmed positive earlier Thursday.

A private doctor, 42, also tested positive after submitting a deep-throat saliva sample on Tuesday. He last worked on Thursday.

The Centre for Health Protection urged the public to avoid social contact and dining out.

The city's largest pro-establishment party, the Democratic Alliance for the Betterment and Progress of Hong Kong, proposed to Beijing that local residents who had been vaccinated should be exempted from compulsory quarantine when entering mainland China.

"This could facilitate a significant number of cross-border families to reunite with their relatives, and businesses to resume their activities," the party's chairwoman Starry Lee Wai-king said at a press conference.

In its raft of pandemic-related proposals submitted to China's top political advisory body and national legislature, the party also urged Beijing to offer more doses of the Sinovac vaccine to Hong Kong to expand the government's mass vaccination drive.