The group, founded in 2012, was known for its strong opposition to the Communist Party and Beijing's influence in Hong Kong affairs.
The radical Civic Passion political party known for advocating Hong Kong localism disbanded on Friday following the unseating of its chairman from the Legislative Council last week and the resignations of two district councillors.

Chairman Cheng Chung-tai said the decision was taken as the organisation faced "a reality devoid of any political way out".

"It is despite the fact that we have gained the support from many people who share our beliefs," he said in a Facebook post.

Cheng said district councillors Wong Wing-sze and Wong Siu-kin had resigned from their posts on Friday.

"We hope to take this opportunity to thank our friends who have been supportive of us through different means," he said.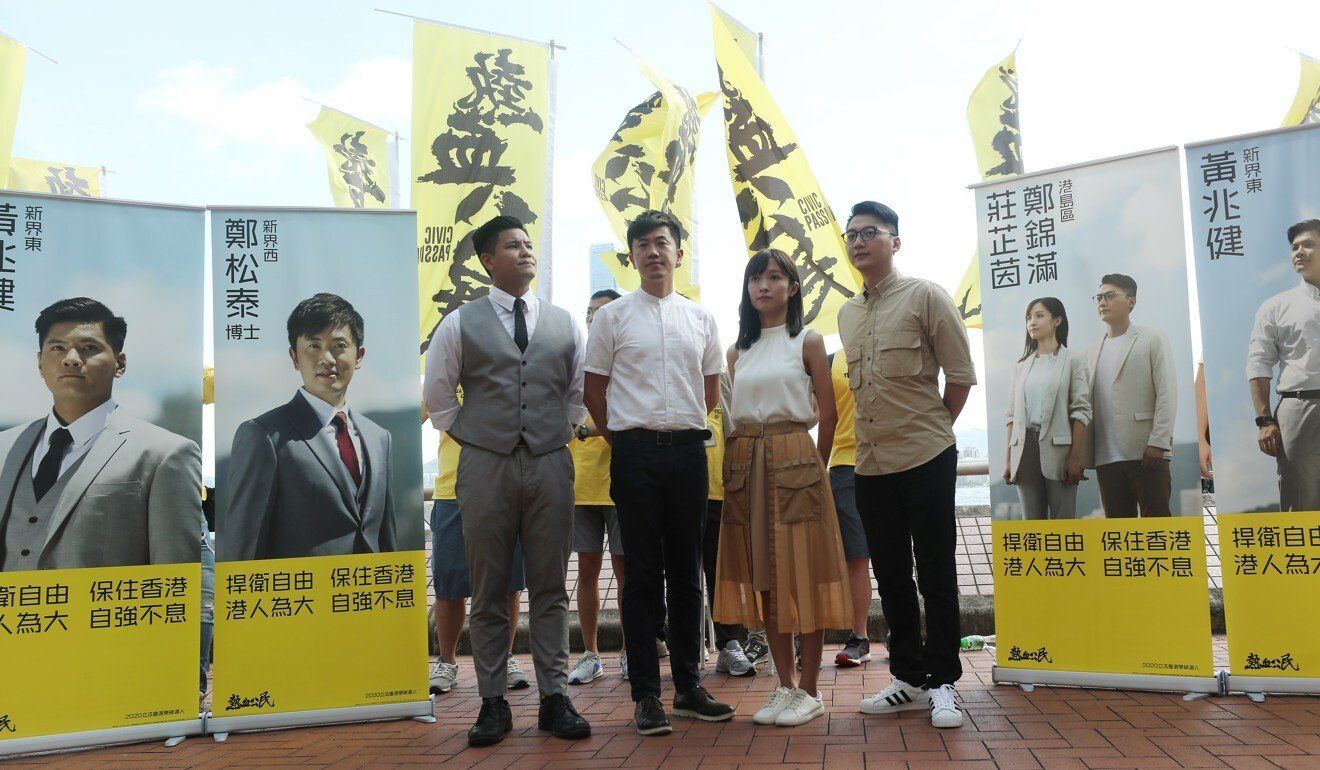 Civic Passion candidates for the legislature in July last year: Wong Siu-kin, Cheng Chung-tai, Chong Tsz-Yan and Alvin Cheng Kam-mun.

Serving as the sole opposition lawmaker, Cheng was stripped of his Legco seat by the seven-member Candidate Eligibility Review Committee, which weighed his eligibility to become an ex officio member of the Election Committee that picks the city's leader. The vetting group deemed he could not reliably uphold the city's mini-constitution and banned him from running for political office for five years.

The committee is tasked with ensuring only individuals deemed "patriots" govern.

Civic Passion is the latest opposition group to break up following Beijing's imposition of national security legislation on Hong Kong in June last year that outlaws subversion, secession, terrorism and colluding with foreign forces.

In August alone, the Civil Human Rights Front, the umbrella group behind many of Hong Kong's largest protests, and the city's biggest educators' organisation, the Professional Teachers' Union, announced they were disbanding amid a police investigation into their activities.

Civic Passion was co-founded by activist Wong Yeung-tat in 2012 and adopted a radical stance towards Beijing. It held strong localist views and espoused a "militant" style of protesting, opposing the involvement of the central government in the city's affairs. It also sought the downfall of the Communist Party.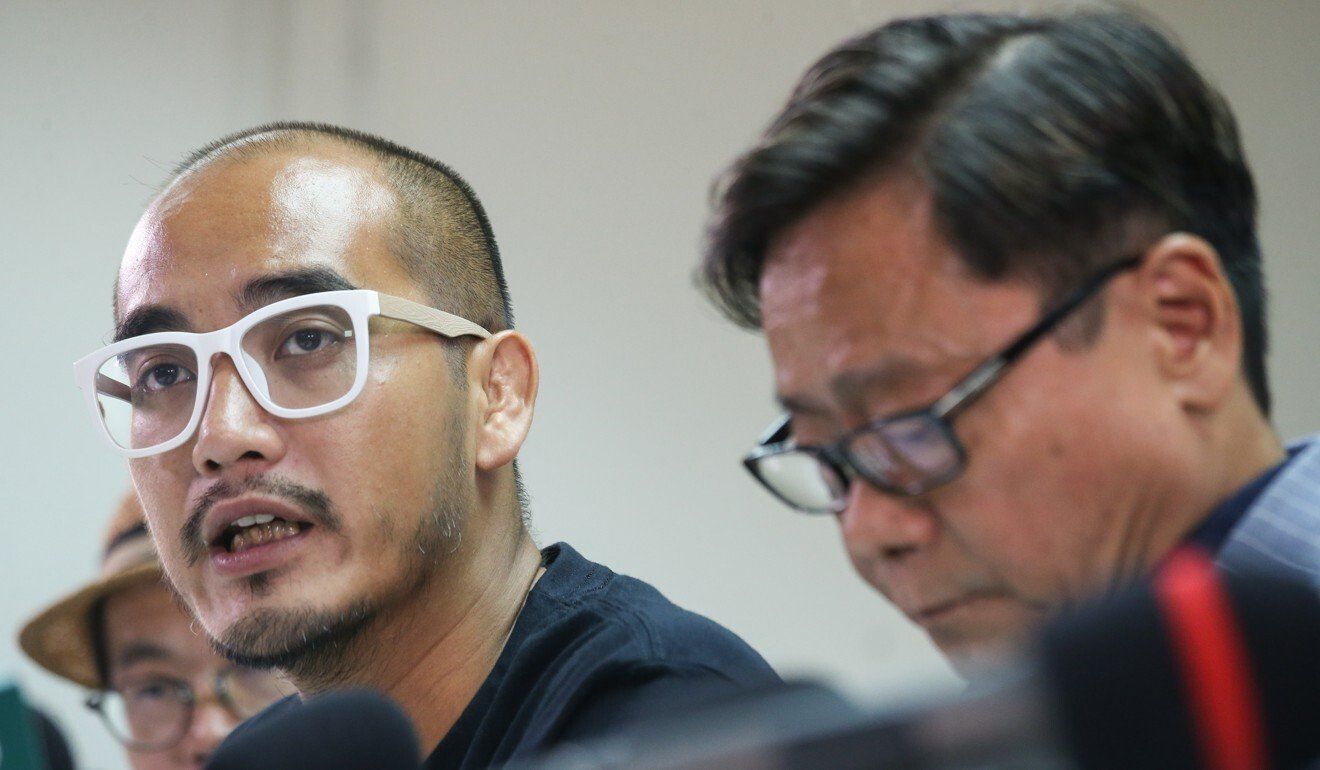 Civic Passion co-founder Wong Yeung-tat with then lawmaker Raymond Wong Yuk-in September 2016.

Cheng, 37, was made chairman in 2016 after becoming Civic Passion's only Legco member, holding the seat for New Territories West. He vowed to steer the organisation away from social activism and turn it into a "moderate" political party focused on district work.

He was a social science lecturer at Polytechnic University until 2018 when management decided against renewing his contract. He earned his doctorate at Peking University in Beijing.

In the early days of his political career, Cheng was almost as vocal a critic of the pan-democrats as he was of government officials.

He was regarded as a protégé of former opposition legislator Raymond Wong Yuk-man, who was known for his confrontational approach to politics.

Cheng was convicted in 2017 of desecrating the national and Hong Kong flags after he turned them upside down during a Legco debate the previous year in a bid to support localist colleagues whose oath-swearing was challenged by authorities. He was fined HK$5,000 (US$645).

He was among protesters who stormed and vandalised the Legco complex on July 1, 2019, during the anti-government protests and was arrested the following month for alleged conspiracy to commit criminal damage.