Andrew Leung tested negative on a rapid antigen kit, but his deep throat saliva screening results are pending.
Hong Kong's Legislative Council president Andrew Leung Kwan-yuen will work from home after his chauffeur tested preliminary-positive for Covid-19.

The Legco secretariat said on Monday that Leung returned negative results in a rapid antigen test, but would not step into office till he was cleared by a deep throat saliva screening.

In a notice to lawmakers on Monday, the secretariat said Leung had been taking Covid-19 tests regularly, and had conducted another rapid test on himself after learning about his driver's preliminary results.

The secretariat said disinfection arrangements had been made for Leung's vehicle and the premises it was parked at. The driver was last on duty on Friday, and said to have worn masks while at work.

Meanwhile, the secretariat also reported that one of the staff members of its council business division had been confirmed with the virus, while another also tested positive through a rapid antigen kit.

The pair were last on duty on February 11 and 15 and had worked at conference rooms 2 and 4 on the second floor of the complex. They wore masks while on duty.

The secretariat had advised those who had close contact with Leung's driver and the two staff members to get tested. The facilities and equipment they had used will also be disinfected. They need to obtain a negative test result before being allowed to return to work in Legco.

Earlier on Monday, lawmaker Yang Wing-kit of Kowloon Central constituency also reported that a staff member of his office had tested positive via the rapid kit. The staff member had been working from home and last visited the office on February 15.

On Sunday, the driver of environment minister Wong Kam-sing tested preliminary-positive for Covid-19, with Wong also to work from home. The driver was last on duty on Saturday.

In a statement, the government said: "[The driver] does not need to have contact with the public and had no recent travel history. He wore masks and followed relevant disease prevention measures at work."

Wong's own rapid test was negative. His deep throat saliva test results are pending.

Wong was supposed to meet visiting mainland Chinese Covid-19 experts on Sunday to introduce the city's sewage surveillance plan. He instead attended the session by videoconferencing.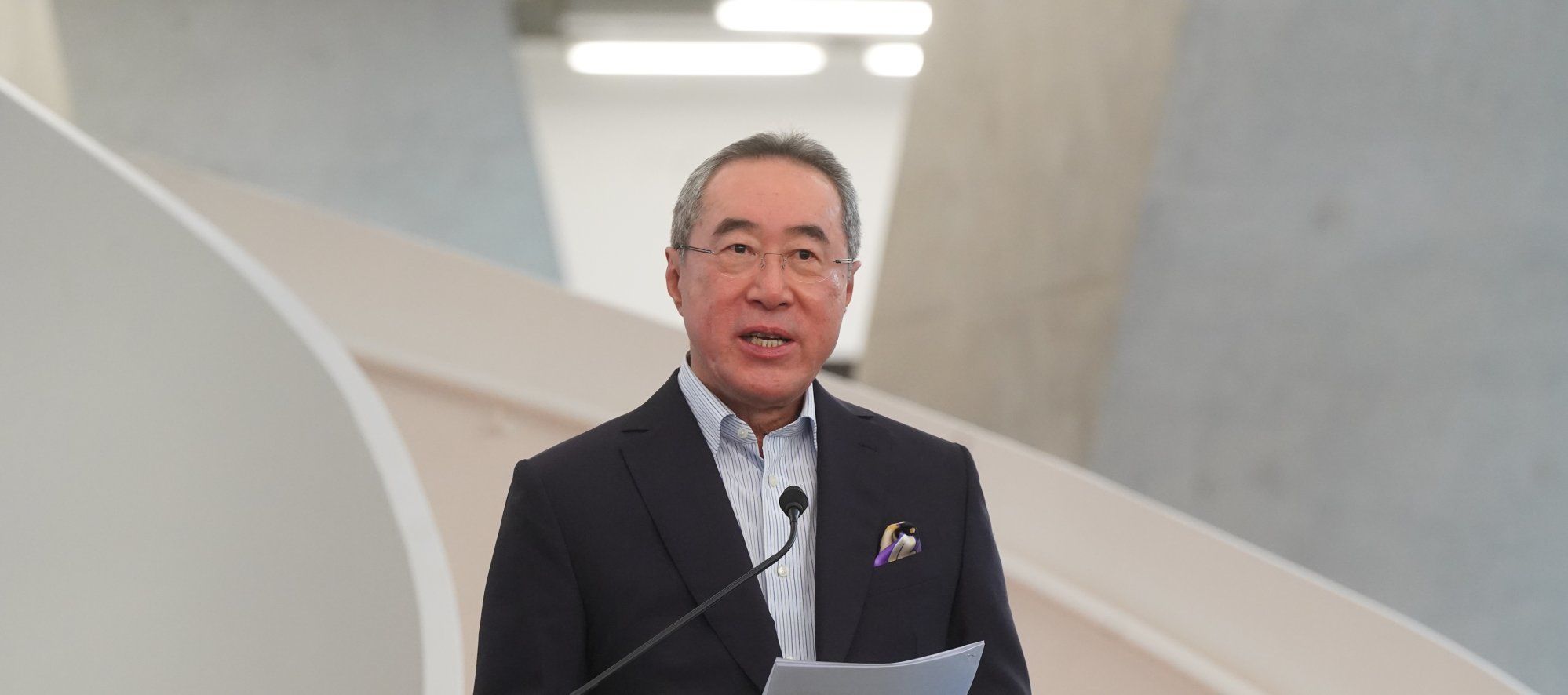 Henry Tang, a standing committee member of China's top political advisory body.

Meanwhile, Henry Tang Ying-yen, a standing committee member of the Chinese People's Political Consultative Conference, said on Monday he would not attend the annual session of the national political advisory body in Beijing next month as his chauffeur had also caught Covid-19.

His two secretaries were also under quarantine after their family members tested positive, according to Tang's spokesman.

Tang took a rapid test that came back negative, the spokesman added.

In the past week, infection scares have plagued Hong Kong's political elite.

On February 15, it was reported that a domestic helper at Chief Secretary John Lee Ka-chiu's home had tested positive for Covid-19. Lee has since been under home quarantine for 14 days. It was also reported on the same day that the driver of executive councillor and legislator Regina Ip Lau Suk-yee had tested preliminary-positive.

Also on that day, the Chief Executive's Office reported that a staff member tested preliminary-positive after undergoing a rapid test. He was said to have no contact with Carrie Lam Cheng Yuet-ngor. On February 18, Lam's office then reported that a cleaning worker had tested preliminary-positive in a rapid test. She also had no contact with the city's leader.