But Ricky Chu, chairman of Equal Opportunities Commission, says new rule does not breach any anti-discrimination laws as it concerns electronic devices.
Hong Kong's move to mandate the use of its Covid-19 contact-tracing app at government buildings amounts to differential treatment, the city's equality watchdog chief has warned, urging staff to rely on "common sense" in certain circumstances.

But the new rule stopped short of breaching the city's anti-discrimination laws, said Ricky Chu Man-kin, chairman of the Equal Opportunities Commission, in response to concerns it was unfair on those who did not own smartphones.

"I think the way to go about it is to use common sense to deal with the matter effectively," Chu told a radio programme on Saturday.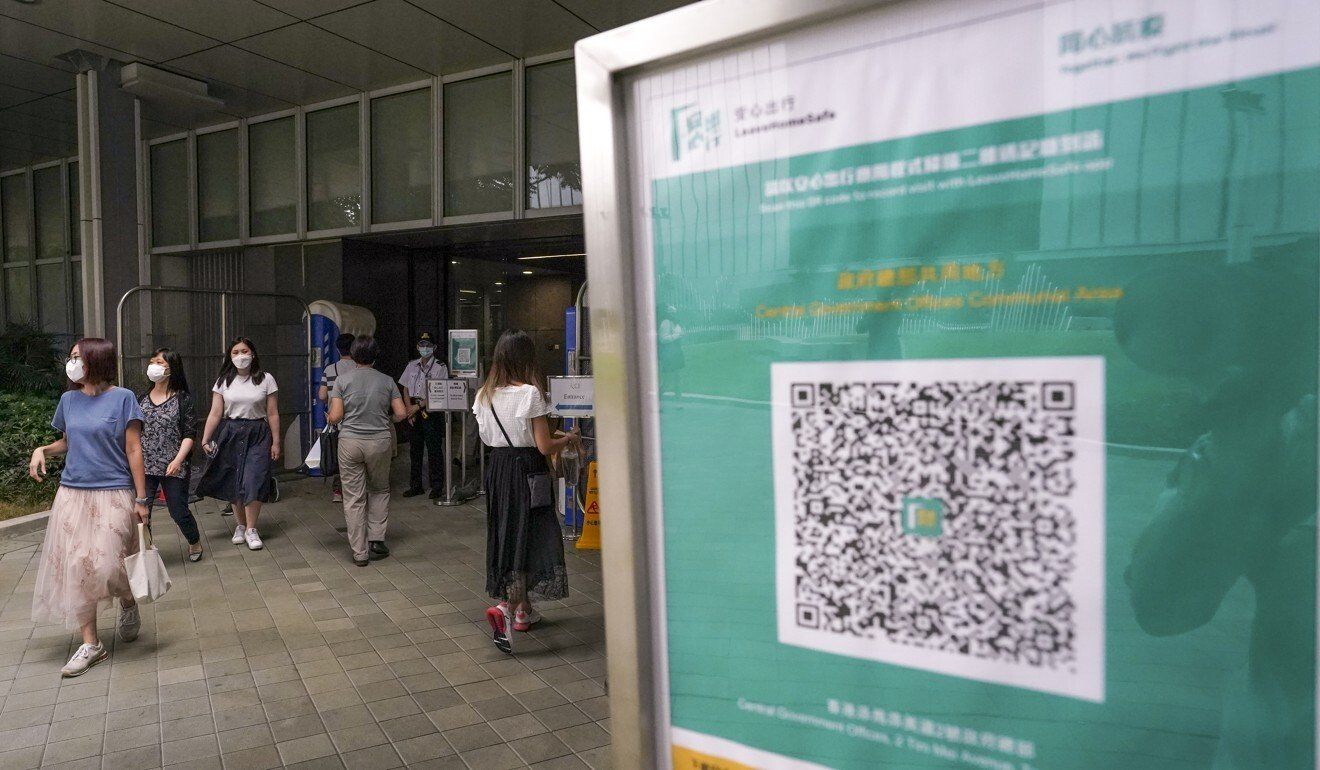 From November 1, people entering government buildings will need to scan a QR code with the 'Leave Home Safe' app.

The comments came after a caller on the show complained of being "digitally discriminated against", saying he had subscribed to a lower-end phone plan, which made downloading the app very difficult.

The government revealed on Thursday that from November 1, anyone entering its buildings would need to use the "Leave Home Safe" mobile app to scan a QR code, phasing out an existing option of manual registration. The Hospital Authority announced a similar requirement soon after the move.

The new rule was widely seen as a first step towards placating Beijing's concerns over the eventual reopening of the border with mainland China.

Concerns have emerged as to how homeless people and the underprivileged will be able to cope, as many of them rely on public facilities and do not have smartphones.

"They don't have the equipment. You need to give them a way out," Chu said.

He added: "This is differential treatment. But if you put it bluntly, whether it is governed by the four anti-discrimination laws, it's not."

The city currently has four anti-discrimination ordinances offering protection with regard to sex, race, disability and family status.

Chu said, however, that the new rule did not breach any laws as it was centred on the use of electronic devices.

The former head of the secretariat of the Independent Police Complaints Council, who took the helm of the equality commission in 2019, also said he had proposed changes to the current law to cover intra-racial discrimination, in a bid to target offensive behaviours against mainlanders.

Chu recommended equipping officers at the commission with investigative powers so they could look into serious cases, adding the government was actively considering the proposal and the legislative amendments could be adopted by the next administration.

The commission had drafted some preliminary provisions to target discrimination faced by sexual minorities and would consult relevant bodies, Chu said, but had not decided whether to include the wider public.

The final report was not expected to be completed by next year, he said.