Carrie Lam cites introduction of five-day statutory paternity leave for men and 14-week maternity leave for women as examples of her administration's work.
Hong Kong's outgoing leader Carrie Lam Cheng Yuet-ngor has pledged her government will spare no efforts in improving labour rights in the final months of her tenure.

In an article published on Sunday to mark Labour Day, Lam said her administration had made "exemplary achievements in respect of labour rights", adding that an unnamed unionist had praised her for resolving many issues relating to workers' rights.

She summed up her administration's "hard-earned results" in the paper, citing as examples the introduction of a five-day statutory paternity leave for men and a 14-week maternity leave for women.

Lam also highlighted a new unit under the Labour Department created to handle issues relating to domestic workers, as well as an increase in the number of places for members of ethnic minority groups to receive employment retraining courses.

"Despite the unprecedented challenges that the current-term government has faced, with the joint efforts of various parties, we have made exemplary achievements in respect of labour rights," Lam wrote.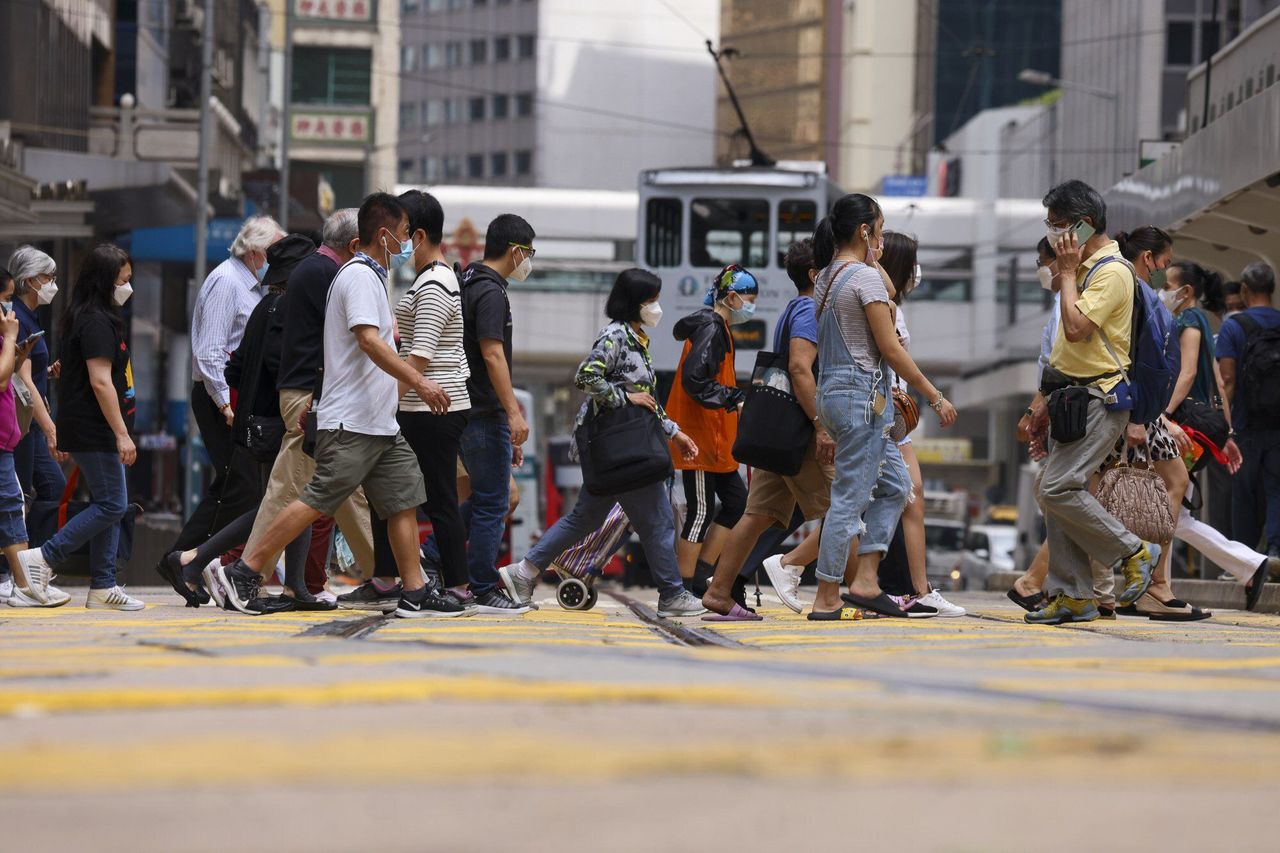 Commuters in Central, Hong Kong.

"I still remember when I conducted the consultation exercise for the 2021 policy address last year, a veteran union leader told me in private that they had never imagined that so many problems that had beset the labour sector for more than a decade could have been resolved within one term of government."

She added that she would continue her efforts to support workers in the final two months of her term.

Among the work was ensuring a bill to abolish the so-called offsetting mechanism under the Mandatory Provident Fund was passed by the Legislative Council before June 30, Lam said.

The mechanism allows employers to use money earmarked for pension funds to offset severance and long-service payments, or when staff are sacked or the company has closed down. The government plans to terminate it and offer subsidies to help employers make the relevant payments after it is scrapped.

The amendment bill was introduced to the Legco in February and is being scrutinised by lawmakers.

The chief executive also promised raising the ceiling for ex gratia payments under the Protection of Wages on Insolvency Fund, and also increased penalties for occupational safety breaches.

Unionist lawmaker Stanley Ng Chau-pei, president of the pro-Beijing Federation of Trade Unions, said Lam should not claim all the credit.

"It only so happens those laws or measures were passed during the current term of the government," Ng said. "But the labour sector has been pressing for such improvements for many years. Without our pressure, I would not think the government would have been so keen on completing those tasks."

Ng also urged authorities to stop outsourcing services to contractors and hire workers directly to better protect labour rights.

Meanwhile, Secretary for Labour and Welfare Law Chi-kwong said in a post on his official blog on Sunday that the city had witnessed a significant improvement in labour protection under the current government.

But Law warned that the unemployment rate for the February to April period to be announced in May would likely show an increase in joblessness despite an improvement in the local epidemic situation and the easing of social-distancing curbs.

He added that he expected a decline in the unemployment rate for the March to May period, to be announced in June.

The unemployment rate for January to March rose to 5 per cent, up 0.5 percentage points from the three months ending in February, the worst showing since a 5.4 per cent rate was recorded between April and June last year.