Source says chief executive to offer graduates from top universities strings-free visa for two years, up from 18 months initially discussed.
Hong Kong's leader will announce a two-year visa for job-hunting graduates from the world's top universities with no strings attached, up from the 18 months first planned, as part of a package of incentives to woo talent when he delivers his maiden policy address on Wednesday, the Post has learned.

But at the same time, Chief Executive John Lee Ka-chiu toughened the requirements of another incentive aimed at ensuring overseas professionals put down roots in the city as he extended the time frame for them to qualify for a stamp duty rebate on home purchases from at least three years to seven, a government insider told the Post on Tuesday.

"The measures were finalised after further considerations and taking in more feedback," another source said.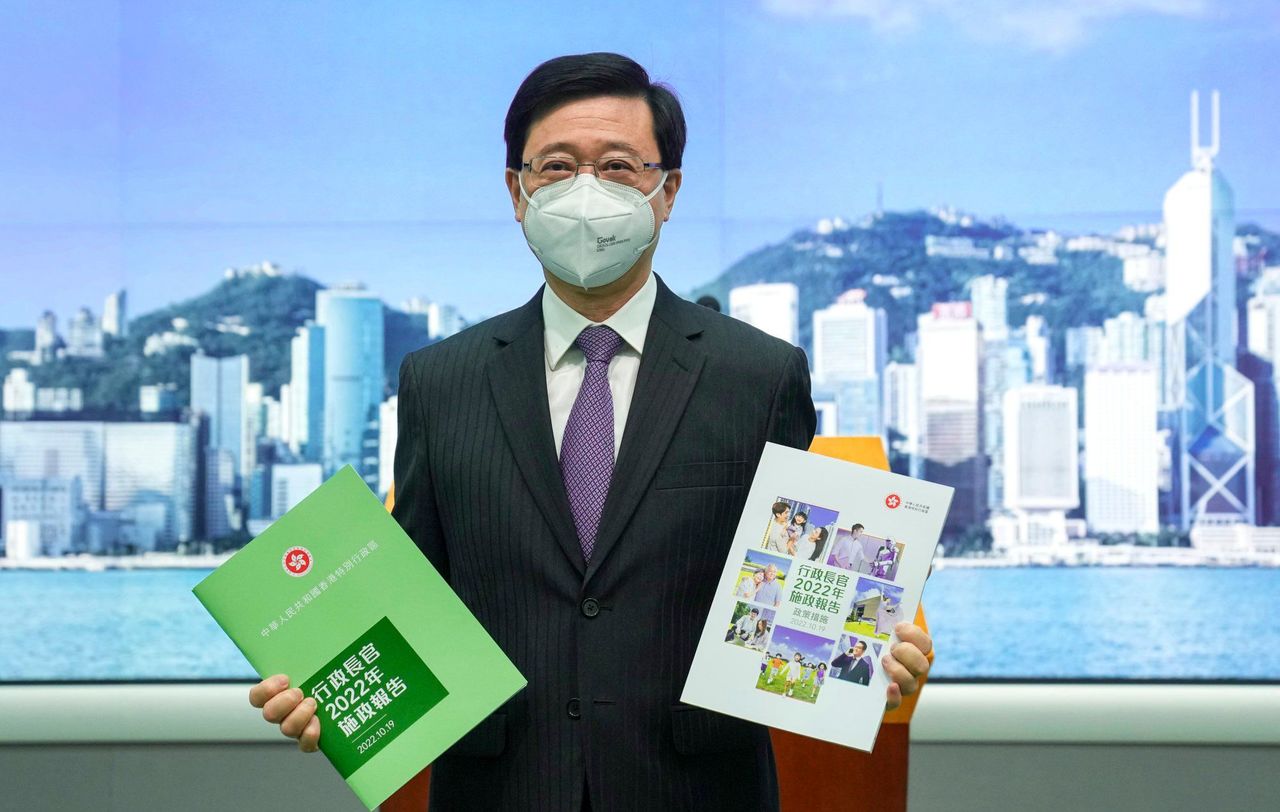 Chief Executive John Lee has kept details of his coming policy address close to his chest.

Addressing the press before his weekly meeting with his advisers, Lee remained tight-lipped over the details of his prescription for a city mired in recession, exhausted by years of Covid-19 restrictions and alarmed by threats to its status as Asia's financial hub on multiple fronts.

In the past year alone, 113,200 residents have left, many lured by bespoke citizenship pathways offered by Britain, Canada and Australia, contributing to a record 1.6 per cent drop in the city's population, which was the second consecutive annual decline.

As part of his strategy to "snatch talent", Lee would offer graduates from renowned universities an almost strings-free visa for two years, under a more liberal programme than the existing Quality Migrant Admission Scheme, one of the sources said.

While that scheme is also capped at 24 months, candidates must meet a number of prerequisites and pass points-based tests, with approvals limited to 4,000 as of last year.

Lee also planned to offer overseas arrivals who became permanent residents after living in the city for seven years a refund on the stamp duty paid on home purchases, the Post reported earlier. But instead of allowing them to qualify after three years of ownership, as was first floated during internal discussions, Lee had settled on refunding the money only after the seven years, following feedback from different quarters, the government insiders said.

Currently, non-local residents must pay 30 per cent stamp duty on home purchases, double that owed by residents who are not first-time buyers.

The government was also planning to give employers a freer hand in hiring overseas talent by doing away with the existing requirement that they prove no suitable candidates could be found locally, government insiders earlier told the Post.

Eligibility is expected to be limited to 13 fields covered by the government's "talent list", which includes asset management, actuarial science, innovation and technology, data science, marine engineering and the creative industries.

Sources earlier told the Post that Lee would also announce a significant increase in the number of temporary homes – an initiative to help low-income residents living in poor conditions as they wait on average six years for public housing – as well as the creation of a new primary healthcare authority to ease the burden on public hospitals.

The city leader was also expected to unveil six major infrastructure projects, three new rail links and three highways, which could lead to the creation of tens of thousands of jobs.

Lee took over as leader in July with a pledge to deliver results, but some observers questioned whether the key planks of his policy address would go far enough in luring talent to the city.

While adding another six months to the length of the special visa should encourage graduates weighing up their options in Hong Kong against opportunities elsewhere, ones from top universities were unlikely to be swayed in the end by the extra time, argued Alexa Chow Yee-ping, the managing director of recruitment agency ACTS Consulting.

Most of them would have no difficulty finding attractive offers elsewhere, she predicted, adding that career opportunities, including overall employment packages and advancement potential, would play a bigger role in their decision.

"Either 18 months or two years will not be their biggest consideration," she said. "They are already much sought after."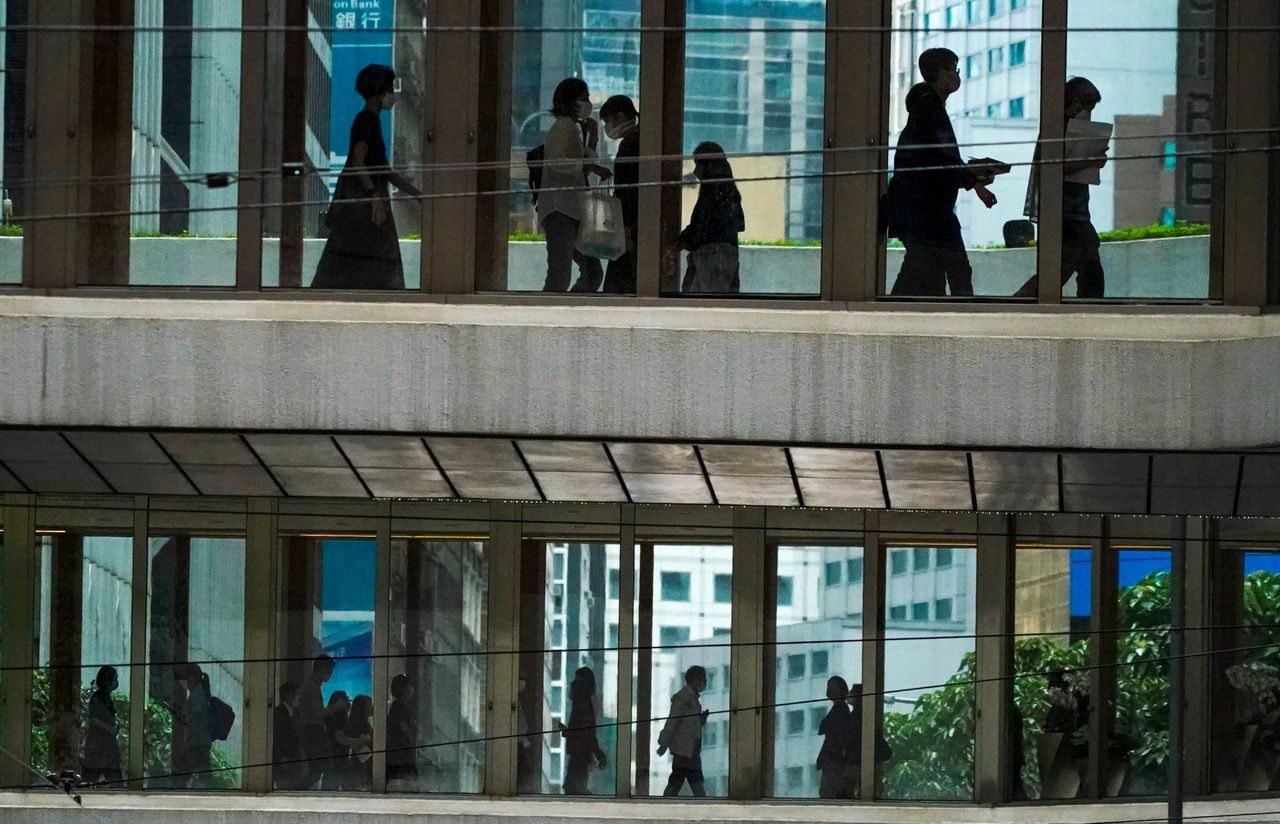 A recruitment specialist has said the prospective visa proposal might not be enough to win over top graduates.

While acknowledging the government's "good gesture" in competing for talent, Chow suggested Lee also expand the list of universities that would be covered by the visa scheme to include a broader range of reputable institutions worldwide, rather than focusing solely on first-tier ones. Graduates from less high-profile universities would likely benefit more from the permit's longer duration than their top school peers, she said.

On the stamp duty rebate offer, Armstrong Lee Hon-cheung, managing director of Worldwide Consulting Group, said the extended time frame for eligibility would dampen foreigners' willingness to move to Hong Kong.

Instead, he called on the government to scrap all restrictions for the scheme, including the requirement of permanent residency and the number of years candidates must have owned the property, given the competition the city faced from rivals offering similar inducements.

It was understood that Lee's speech, to be delivered in the Legislative Council, would take more than two hours, and all his advisers in the key decision-making Executive Council would attend "as a show of unity and support".

A day ahead of the announcement, Lee said on social media that Chinese President Xi Jinping's report delivered at the Communist Party's 20th congress on Sunday demonstrated Beijing's deep concern for Hong Kong and would be an action guide for its future development.