John Lee, 64, ran three adverts on his Facebook campaign page between April 13 and 18 in which three public figures endorsed him.
Hong Kong leader John Lee Ka-chiu was on Thursday spared a penalty for failing to observe election rules during his bid for the top job earlier this year, after a court accepted the non-compliance was due to inadvertence.

The police officer turned chief executive asked the High Court in June to exempt him from liability for failing to publicise written proof of support by some of his backers within the time specified by the Electoral Procedure (Chief Executive Election) Regulation.

Madam Justice Queeny Au Yeung Kwai-yue accepted Lee's breach was "purely out of inadvertence in the midst of heavy workload, tight time frames, limited manpower and lack of communication".

She noted Lee's electioneering team had overlooked only three consent forms, whereas about 800 similar documents had been duly published on an online election platform before the discovery of the breach.

"This is not a case where someone turned a blind eye to legal requirements," the judge said.

"The non-compliance was caused by inadvertence. The inadvertence was not gross as to call in doubt the good faith of Mr Lee or [his] campaign office. The remedy to the non-compliance was prompt. The delay in uploading was a relatively short one. There was no bad faith shown."

The judge ordered Lee to pay HK$64,289 (US$8,199) towards the costs incurred by the secretary for justice, who assumed a neutral stance in the proceedings.

Lee, 64, ran three advertisements on his Facebook campaign page between April 13 and 18 in which three public figures, including an Olympic medallist and a Canto-pop singer, endorsed the sole candidate in the first leadership poll since a Beijing-led electoral overhaul.

But Lee failed to submit copies of the trio's consent of support within one working day after the ads' publication in accordance with authorities' guidelines.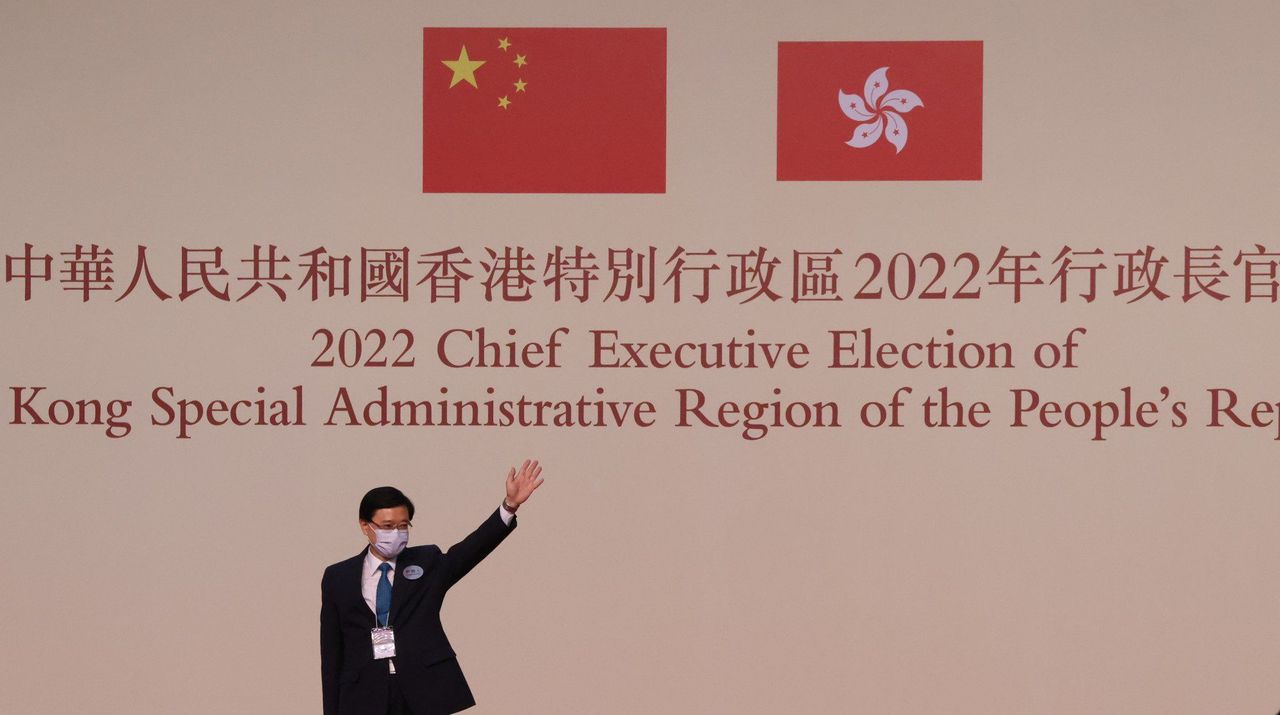 John Lee was the sole election candidate.

Failure to follow the requirement is punishable by up to six months' imprisonment and a HK$5,000 fine, but the court can spare candidates penalties if it is satisfied the failure was due to "inadvertence, an accidental miscalculation or any reasonable cause and was not due to bad faith", and that it "believes it to be just that the act be so excepted".

A High Court writ filed by Sit, Fung, Kwong & Shum Solicitors revealed that Lee had obtained the support of 11 members of the Election Committee, artist Alex Fong Lik-sun and table tennis coach Li Ching, who won a silver medal as a player in the men's doubles at the Athens Games in 2004.

Not all 13 supporters were featured in the subsequent Facebook ads, with only the names of Li, Fong and lawmaker Nelson Lam Chi-yuen appearing on Lee's campaign platform.

Lee uploaded the electronic copies of the 13 supporters' consent to the official election platform on April 21. He has offered no explanation to the public about his non-compliance, but his campaign team in April said it would handle matters relating to election advertisements more carefully in the future.