Chief Executive Carrie Lam also rejects accusations police used excessive force during the 2019 anti-government protests.
Hong Kong's leader has hit back at what she called unfair accusations by Western powers against the city, summing up foreign critics' comments as "double standards, hypocrisy and lies".

In a combative mood, Chief Executive Carrie Lam Cheng Yuet-ngor also rejected accusations that police used excessive force during the 2019 anti-government protests. She singled out Britain for criticism, saying it was "the greatest lie" to claim China had breached the 1984 Sino-British Joint Declaration, which paved the way for the city's handover in 1997.

"Having been the chief executive for almost four years, especially in the past two years, I have first-hand experience of how overseas governments and politicians have exploited Hong Kong to achieve their agenda," she said in an interview with state-run magazine Outlook Weekly.

Lam said she had come to the conclusion the words "double standards, hypocrisy and lies" could be used to describe their actions.

She also defended Beijing's decision in March to overhaul Hong Kong's electoral system to ensure only "patriots" governed the city.

The Legislative Council was expected to approve the changes, under which directly elected seats in the legislature will be cut and the Election Committee given new powers to vet and elect Legco candidates, by the end of this month at the earliest.

Beijing and Hong Kong officials insisted the revamp was necessary to avoid a repeat of the 2019 social unrest. But opposition activists and Western politicians said it was aimed at wiping out dissident voices, and amounted to a breach of the joint declaration, under which the central government promised the city a high degree of autonomy.

In the interview, Lam accused the West of lying about the 1984 document.

"The greatest lie is [criticism about the] joint declaration. Every time they accuse us, especially from the UK, they say China has breached the Sino-British Joint Declaration. We ask them which article in the joint declaration? They are then silent. They can't quote which article," she said.

"They said they would stand with Hong Kong people. Did they ever ask Hong Kong people what do we want? … For a long period, whenever people spoke their mind or having positions different from the rioters', they got attacked, they got burned. Did they say anything about these Hong Kong people? No. So, they are very hypocritical."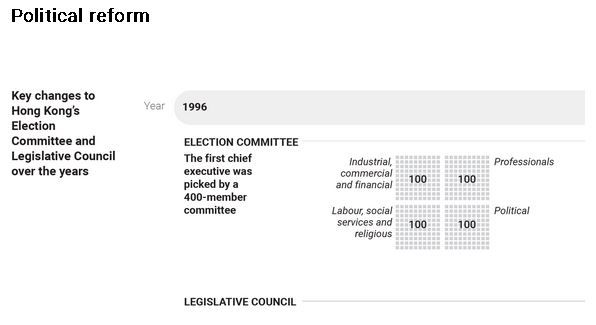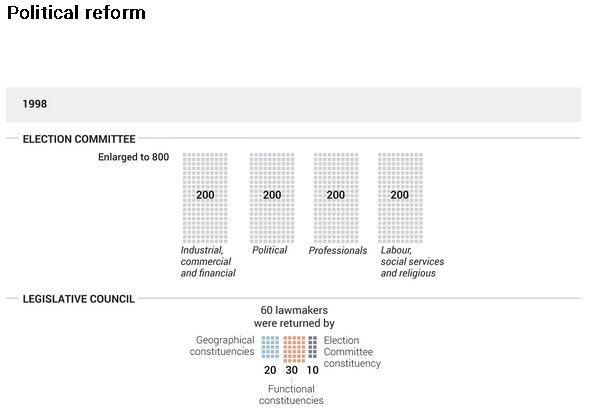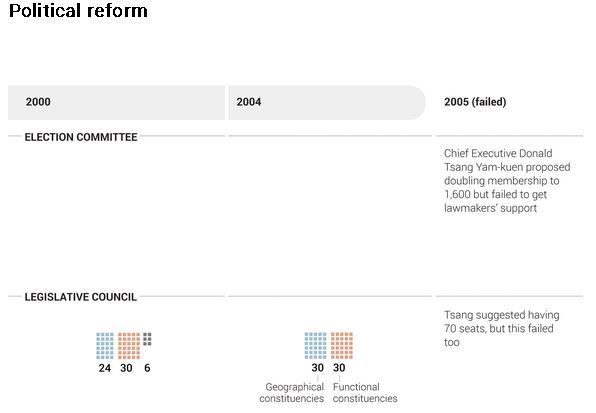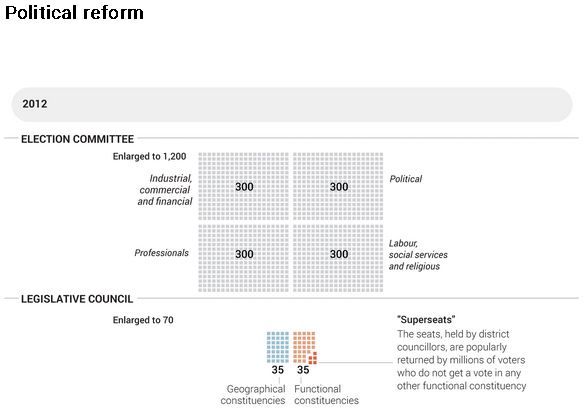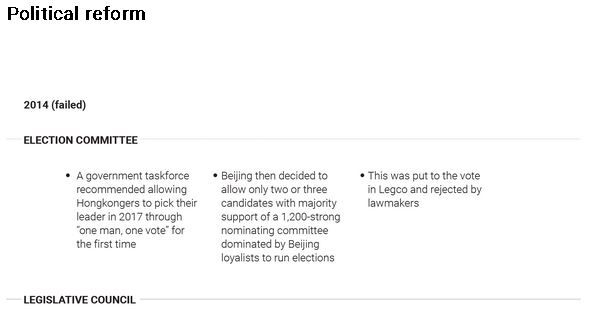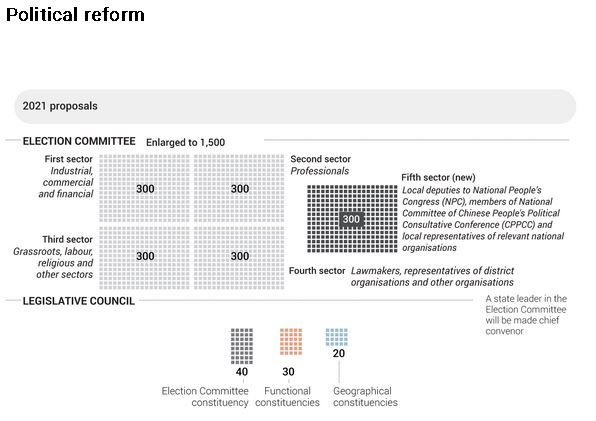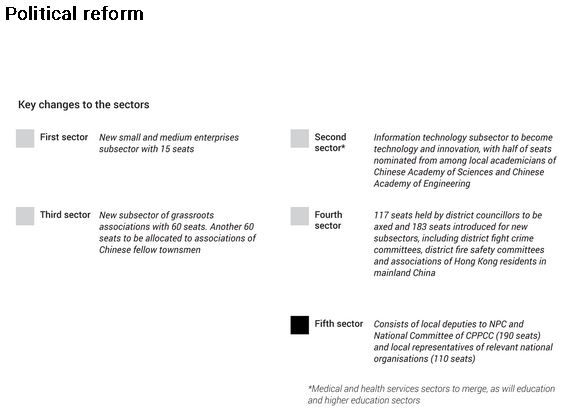 Elaborating on why she believed that some foreign governments held double standards, Lam cited criticisms against police's handling of anti-government protesters as an example.

"[Western governments] always accuse us of police brutality. Where is that police brutality? When policemen were attacked in their countries, what did they say? That is double standards. … There are a lot of examples where they are just displaying double standards in a very blatant way without shame."

Lam's interview was part of a package in the latest issue of the Outlook Weekly, which also talked to two of Lam's predecessors, Tung Chee-hwa and Leung Chun-ying, both of whom are now vice-chairmen of the Chinese People's Political Consultative Conference, the country's top advisory body.

Leung urged the government to explain more clearly Hong Kong's status to foreign countries, to make sure they understood the city was part of China.

"The reason is on our side," Leung said. "Did Hong Kong leave British rule like what Singapore did? Should Hong Kong be [treated] equally like Singapore or India? No. The crux of the Hong Kong issue is reunification [with China] and not independence."

Tung, separately, also defended Beijing's decision to reform the electoral system.

"Different places have different electoral systems, and the electoral systems in the US, Britain, India and Singapore are different. Who can say which system is the best? The final test is whether a system can bring people well-being and happiness," he said.

He called on young people not to confine themselves to Hong Kong but try to advance their careers in mainland China. Tung also said the government should display determination and innovative thinking to tackle the city's housing shortage.