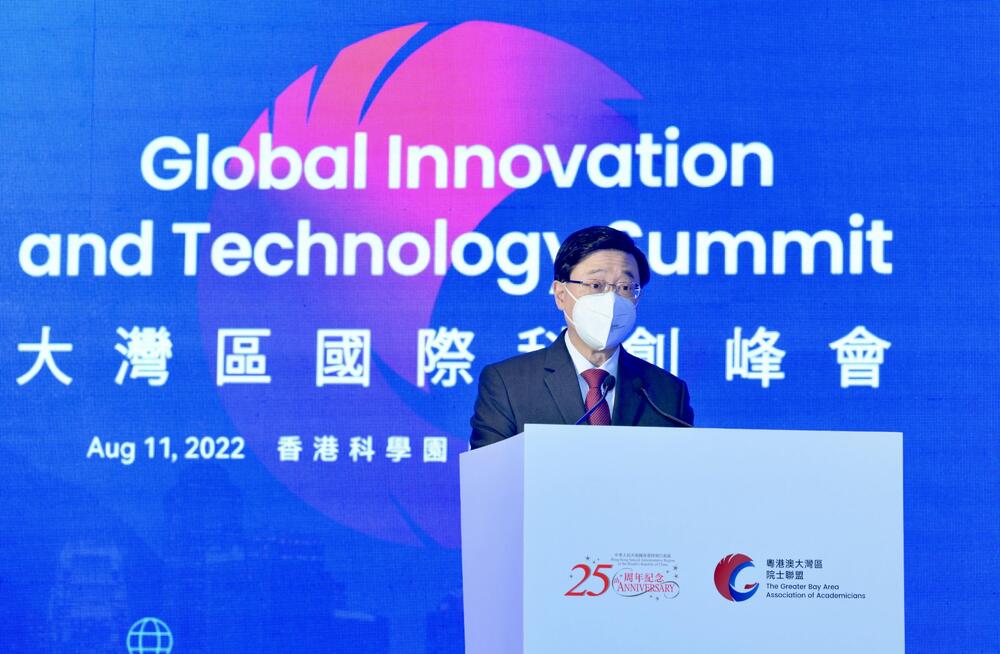 Hong Kong leader's first Policy Address eyes IT development
Chief Executive John Lee Ka-chiu said his first Policy Address would mention developing innovation and technology business to "grab talents."
Lee said in his speech at the 2022 Greater Bay Area Global Innovation and Technology Summit that technology and innovation are powerful driving forces for global development and the advancement of human civilization.

As for the public consultation on the first Policy Address to be delivered in October, Lee said he heard that Hong Kong should take advantage of the new journey from stability to prosperity and focus on innovation and technology development to attract top global talents.

He continued that he agreed with the views and will put forward proposals and measures in the Policy Address.

Citing Chinese President Xi Jinping's speech on July 1 and his visit to the Science Park, Lee said the central government attached significant importance to developing innovation and technology in Hong Kong.

He said that the government would promote in-depth cooperation with cities in the Greater Bay Area to fulfill Xi's wishes, enhance the momentum of development for Hong Kong and the country, and solve people's livelihood problems.

He added that the 14th Five-Year Plan has clearly supported Hong Kong in building a global innovation and technology hub, which brings historic opportunities to the city.

He hoped participants of the summit would actively express their insights to the government and help it build a more vibrant society for the next generation.