Lee, top judge Roberto Ribeiro to be awarded two of this year's seven Grand Bauhinia Medals.
Hong Kong leader John Lee Ka-chiu has joined a top judge and medallists from the Tokyo 2020 Olympic Games as part of a record 889 recipients on the government's official honours list this year.

Lee, Court of Final Appeal permanent judge Mr Justice Roberto Ribeiro, Senior Counsel Andrew Liao Cheung-sing and lawmaker Tommy Cheung Yu-yan, were among those singled out for the Grand Bauhinia Medal, the city's top honour.

A government spokesman said that this year's total number of recipients awarded by former leader Carrie Lam Cheng Yuet-ngor was the highest since the 1997 handover. Last year, Lam handed out 746 awards. A total of 106 recipients this year received either a Grand Bauhinia Medal or a gold, silver or bronze Bauhinia Star, roughly the same number as in previous years.

"[Lam] is grateful to all awardees for their contributions to Hong Kong and hopes that they will continue to excel in their own fields and serve the community," he said.

"With over 30 awardees on this year's honours list from the sports sector, she is particularly happy with the unprecedented outstanding achievements of Hong Kong's athletes and coaches in the 2020 Tokyo Olympics and Paralympic Games and other major sports events."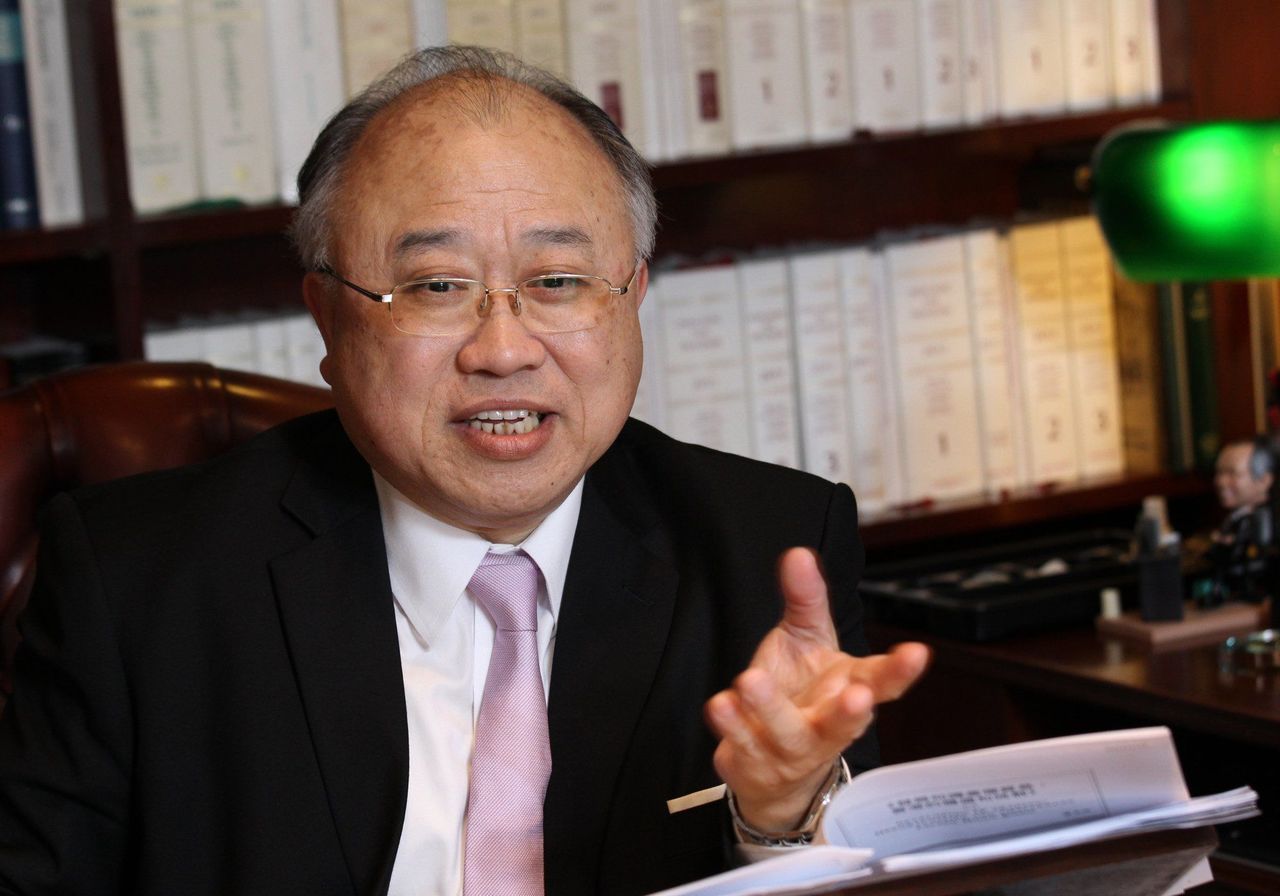 Senior Counsel Andrew Liao.

Lee was also praised in the honours list for his "dedicated and distinguished public service" over the past 44 years and his "sterling contributions during his tenure" as the security minister and chief secretary under Lam's administration.

Ribeiro, meanwhile, was singled out "as a 'colossus' in the legal world" who "has made enormously significant contributions to the jurisprudence of Hong Kong and the common law in general".

Both Liao and Cheung had served as part of Lam's Executive Council, with Cheung staying on as a top adviser in Lee's cabinet.

Other recipients of the award included the head of Hong Kong Arts Development Council Wilfred Wong Ying-wai; Trade Development Council chairman Peter Lam Kin-ngok; and Ng Leung-ho, a pro-Beijing businessman and a standing committee member of the Chinese People's Political Consultative Conference, the country's top political advisory body.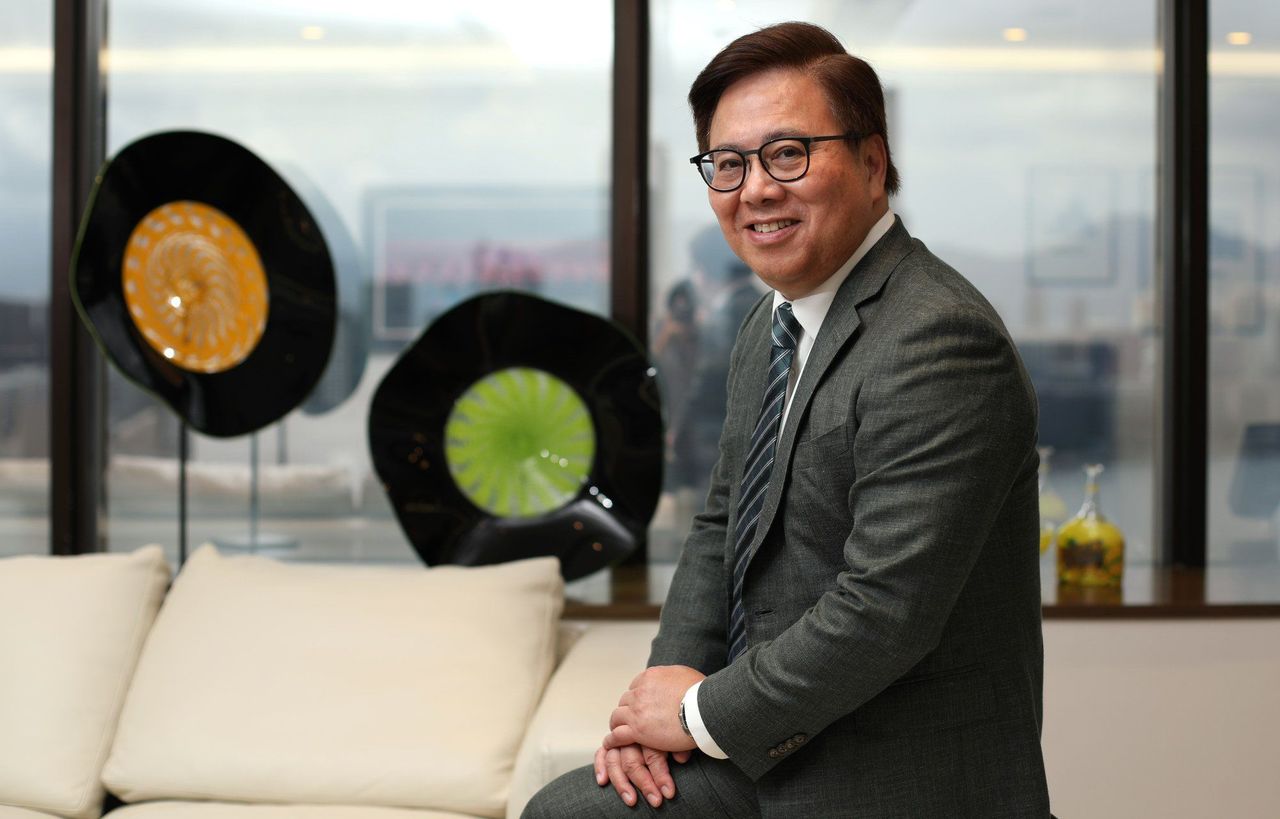 Wilfred Wong, head of the Hong Kong Arts Development Council.

Nine ministers under Lam's government will receive the Gold Bauhinia Star, including former secretary for health Sophia Chan Siu-chee, who had previously received public criticism for her role in efforts to contain the coronavirus pandemic.

However, ex-home affairs minister Caspar Tsui Ying-wai, who stepped down in January after he attended an infamous Omicron-hit birthday party, was among a minority of Lam's governing team who did not make the honours list.

The incident caused embarrassment for Lam's administration that month, with Tsui attending the birthday party of Witman Hung Wai-man, a local deputy to the National People's Congress, days after health officials had urged the public to avoid large gatherings to help fight a surge in cases during the city's fifth coronavirus wave.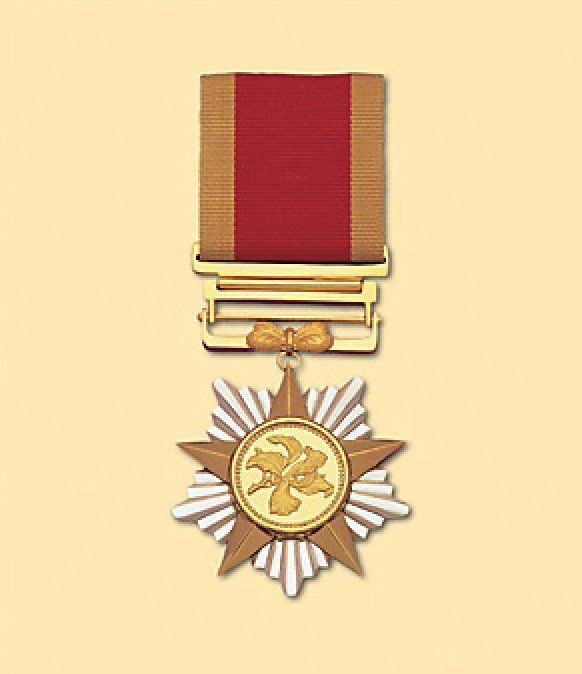 Seven people were awarded the Grand Bauhinia Medal this year.

The spokesman said it was common practice for the city leader to award honours to politically appointed officials and Exco members in the last year of a government's term.

This year's list was originally scheduled to be announced at the end of June but was postponed to an unspecified date by Lam's administration, citing the need to focus on preparing activities to mark the 25th anniversary of the city's return to Chinese rule.

Gold Bauhinia Star awardees also included veteran artiste Elizabeth Wang Ming-chun, in recognition of "her profound contributions to Hong Kong's arts and cultural sector, particularly in the revival, promotion and preservation of Cantonese opera".

Hong Kong's medallists from the Tokyo Olympics were also featured on this year's honours list. Fencer Edgar Cheung Ka-long, the city's first man to win an Olympics gold medal; swimmer Siobhan Haughey, who won two silver; and bronze-winning track cyclist Sarah Lee Wai-sze, were among those given the Silver Bauhinia Star awards.

Also awarded the Silver Bauhinia Star were entrepreneur Adrian Cheng Chi-kong, chief executive officer of New World Development; Adam Kwok Kai-fai, executive director of Sun Hung Kai Properties; and veteran disc jockey Reinaldo Cordeiro, better known as Uncle Ray. Apart from the trio, the silver star awardees were a who's who of Lam's political aides and retired government officials.

Among the 45 awardees of the Bronze Bauhinia Star was Leung Yuk-wing, a veteran boccia player who represented the city in five editions of the Paralympic Games, winning six medals.

Women's table tennis team members Doo Hoi-kem, Minnie Soo Wai-yam and Lee Ho-ching, who took home a bronze at the Tokyo Games, were each awarded a medal of honour in recognition for their sporting achievements, as was karate queen Grace Lau Mo-sheung, who won bronze in the women's solo kata event.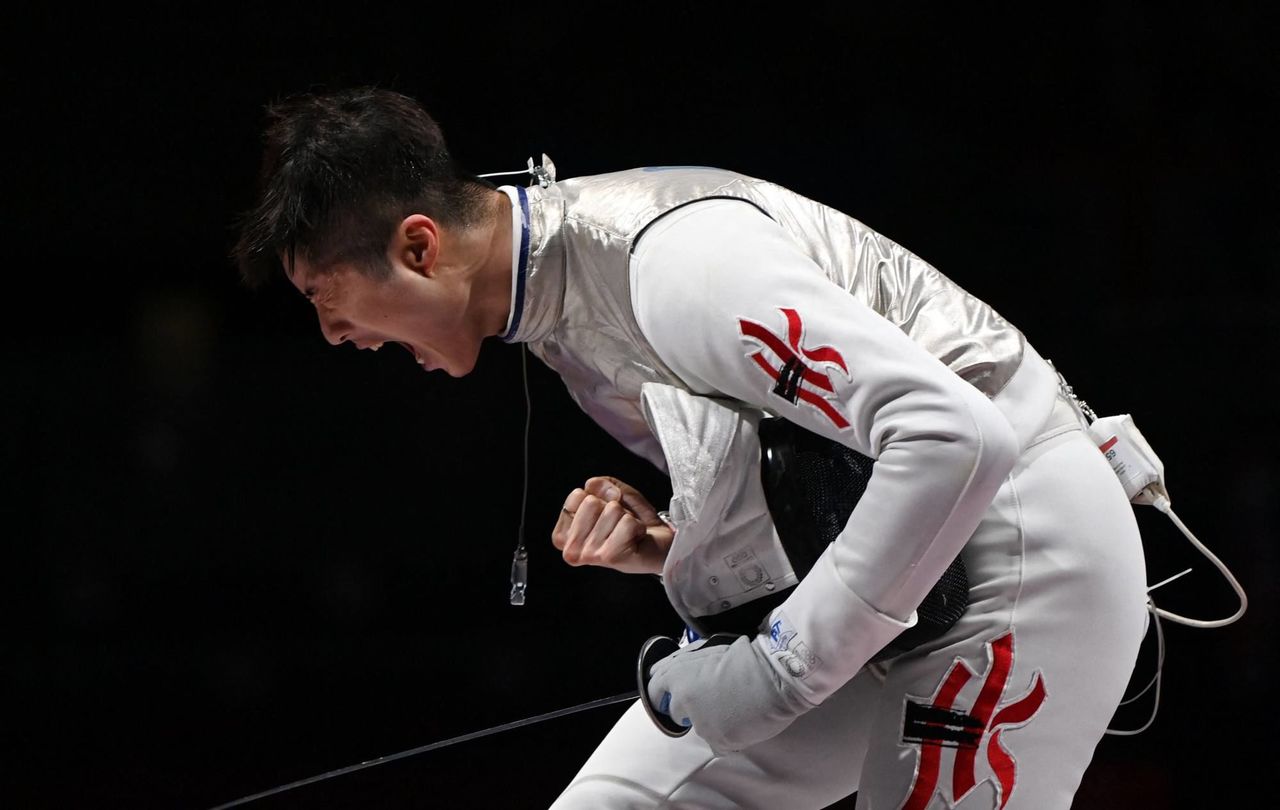 Fencer Edgar Cheung has been awarded a Silver Bauhinia Star.

Chen Shuang, former boss of the financial services arm of China Everbright Group, a state-owned conglomerate, who was awarded a Bronze Bauhinia Star, was removed from the list shortly after it emerged that he was under investigation by mainland China's top anti-corruption watchdog.

Police officer So King-cho, who was attacked by an assailant with a knife during a protest on July 1 last year, was awarded a silver medal for bravery.

"Despite the dangerous and life-threatening situation, he strived his best and displayed an exceptional level of bravery and determination to perform his duties as a police officer," the citation read.

Some 607 people were awarded the Chief Executive's Commendation for Community Service or the Chief Executive's Commendation for Government/Public Service. Among them, 493 are members of the community and public servants who have made significant contributions to the fight against Covid-19.

The presentation ceremony will be held later this year. The timing and arrangements will take into account social-distancing measures in force at the time, according to the government.

The awards are traditionally handed out by the chief executive. Asked who would present John Lee's medal, an Administration Wing spokesman said the relevant arrangements would be announced in due course.

Modelled on the British system, the Hong Kong honours recognise those who have done good work for the community. In the past, the system has been criticised for distributing awards to allies of the government.