Chief Executive Carrie Lam says she has prioritised a 'pro-child' philosophy in social policy since she took the city's top job in 2017.
Hong Kong's leader is expected to launch a campaign encouraging flexible employment for mothers in the public and private sectors, in a bid to retain such employees in the workforce.

Chief Executive Carrie Lam Cheng Yuet-ngor revealed the idea on Saturday when she spoke at a joint annual scientific meeting on challenges in child health in the post-pandemic era.

Lam said she had prioritised a "pro-child" philosophy in social policy since she took the city's top job in 2017.

She listed eight measures the government had undertaken on this front, including the expansion of child services such as after-school care, to relieve the burden on working mothers.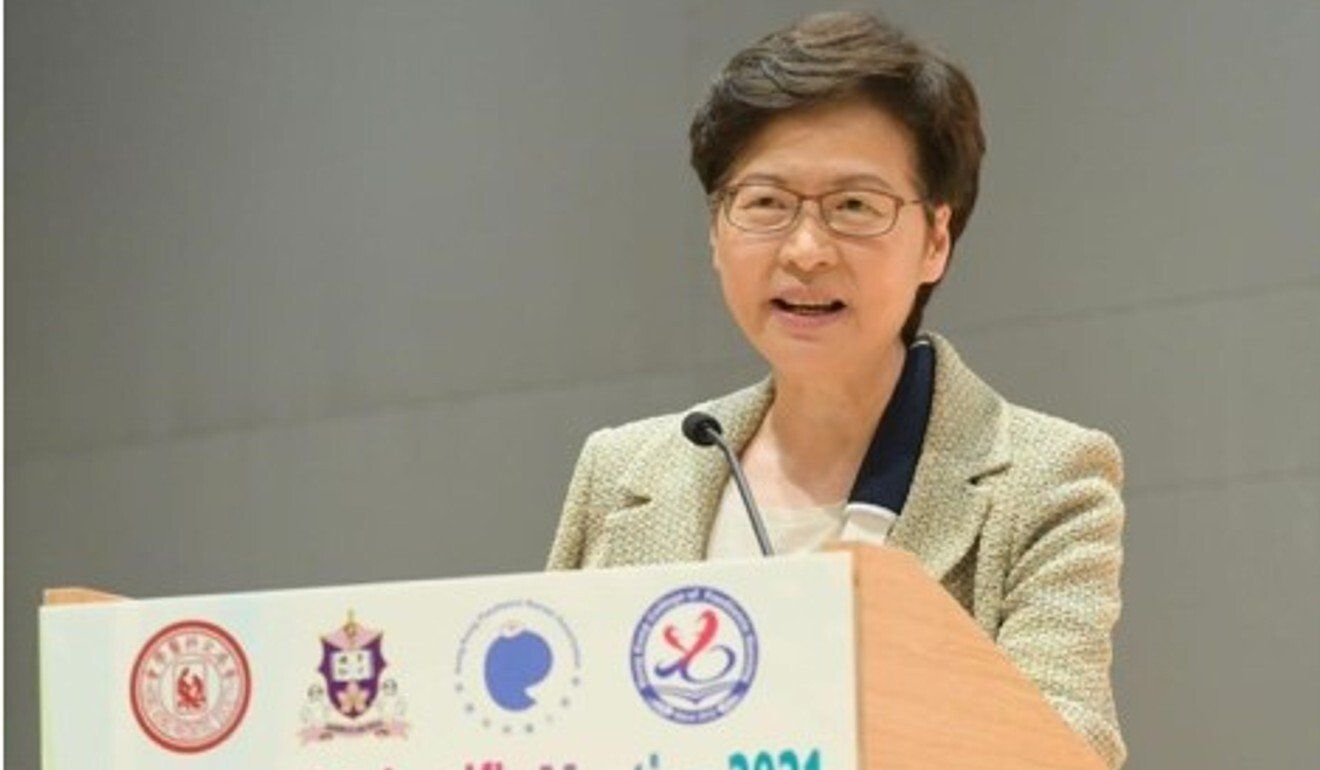 Carrie Lam speaks at the opening ceremony of the joint annual scientific meeting.

With a female labour participation rate of about 50 per cent in Hong Kong, Lam said it was important to retain women in the workforce while offering them better childcare support.

"I am going to run a campaign soon to encourage employers, both in the public and private sectors, to offer flexible employment to working mothers, maybe three days a week, maybe by sessions or by working at home," Lam said at the opening ceremony of the meeting.

"So that together we can retain well-educated and professional women in Hong Kong in our workforce but at the same time, respect the choice of mothers to stay as long as possible with their children."

Lam, herself a mother of two, also cited her personal experience as an example, appealing to parents to spend more time with their children, instead of relying on domestic helpers.

Latest figures from the Census and Statistics Department showed women comprised 54.3 per cent of Hong Kong's population of 7.43 million. The female labour participation rate was 54. 2 per cent as of September, compared with 65.6 per cent for men.

In a survey conducted by the department in 2018, at least 50,000 or 10 per cent of female homemakers aged 30 to 59 indicated their willingness to work if "suitable jobs" with conditions meeting their needs were available, including flexible working hours, a workplace near home and reasonable salary.

In that report, 7.8 per cent of employees with family care responsibilities claimed they faced discrimination at the workplace, especially in the form of "motherhood penalties", but employers covered in the same survey reported no such issues.