Chief Executive John Lee visits Macau's leader Ho Iat-seng on Thursday to talk collaboration, how both cities can benefit from multi-destination travellers.
Hong Kong's leader John Lee Ka-chiu hopes to strengthen ties with Macau in a bid to expand the "joint tour" market and boost multi-destination tourism in the Greater Bay Area, outlining his plans for further cooperation during a meeting with the casino hub's chief executive on Thursday.

Lee spearheaded a government delegation to meet Macau's Chief Executive Ho Iat-seng for an "in-depth discussion" on collaboration efforts and the advancement of "high-quality development" of the Greater Bay Area, a government statement said.

He travelled to the gaming destination in the morning over the Hong Kong-Zhuhai-Macau Bridge.

The trip marked Lee's second official visit as chief executive to the Greater Bay Area He led a delegation to Guangzhou and Shenzhen last month in a bid to enhance regional collaboration across several areas, especially the flow of talent, innovation and technology, tertiary education and financial services.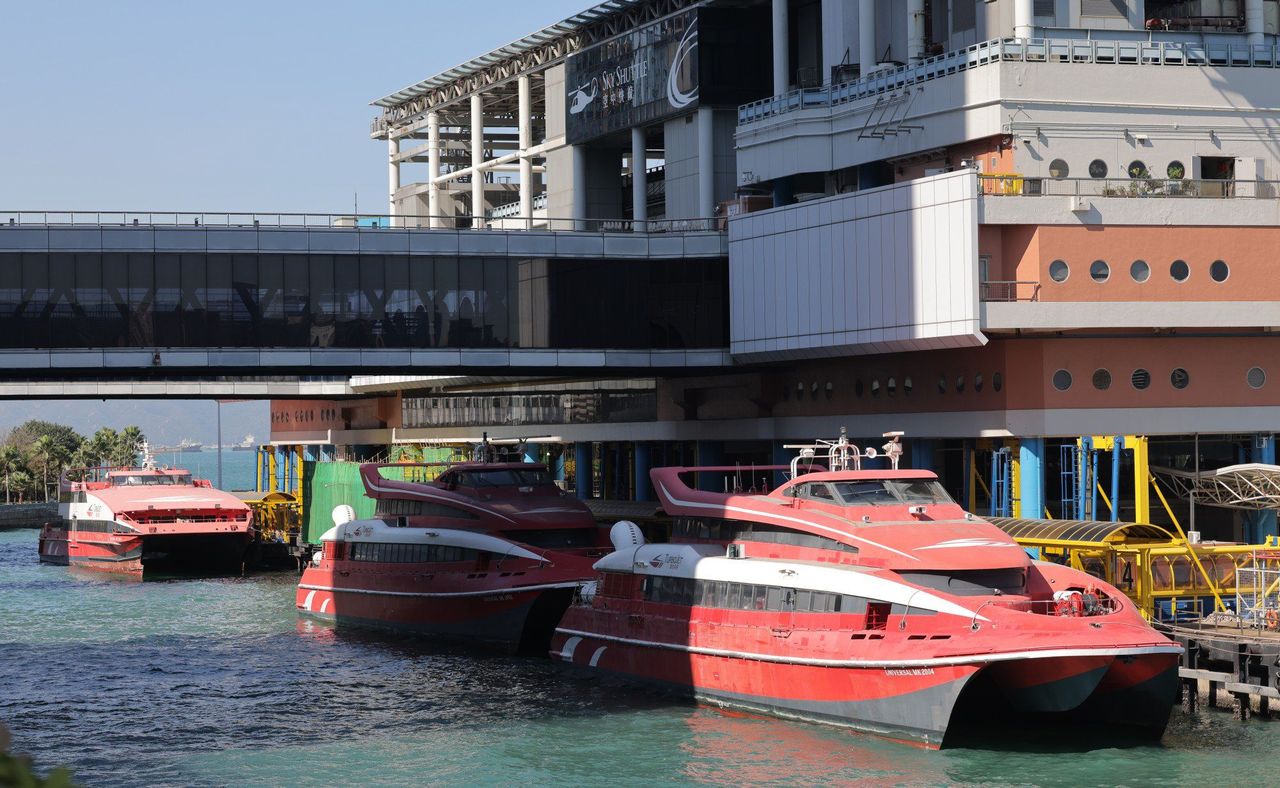 Hong Kong-Macau ferry terminal in Sheung Wan.

The Greater Bay Area is Beijing's plan to link Hong Kong, Macau and nine mainland Chinese cities in Guangdong province into an economic powerhouse by 2035, to rival the United States' Silicon Valley.

Lee said during his meeting with Ho that resumption of normal travel between Hong Kong and Macau was the perfect time to deepen tourism cooperation and promote multi-destination travel.

The government said cooperation between the two cities would contribute to "achieving the goal of developing a world-class bay area for leisure, as set out in mainland China's culture and tourism development plan for the region".

"Being special administrative regions of the country, both Hong Kong and Macau will leverage on their unique advantages under 'one country, two systems' and further strengthen the cooperation between the two places, with a view to generating stronger impetus for the high-quality development of the GBA and making greater contributions to national development," Lee added.

The chief executive returned to Hong Kong on Thursday afternoon.

Lee added on his official Facebook page that Hong Kong would join hands with Macau to expand the "joint tour" market, introducing large-scale events to showcase the bay area's unique art and cultural characteristics and build up its tourism branding.

Hong Kong's high-speed rail link is expected to restart its short-haul services to the rest of Guangdong province from March 11 and to the rest of the country from April 1, lawmaker Michael Tien Puk-sun, a former chairman of the Kowloon-Canton Railway Corporation (KCRC), said.

Tien said he expected express rail tickets to other Guangdong destinations would be available for sale next week and long-haul trips to other parts of the country would begin from the middle of this month.

Hong Kong's high-speed rail link to Guangzhou resumed short-haul services on January 15 for the first time in three years after it was suspended because of the Covid-19 pandemic, but only short-haul trips were relaunched, with three new stops in Dongguan, Dongguan South and Guangzhou East.