Hong Kong faces a shortfall of 3,000 hectares of land for housing, economic and recreational developments over the next three decades, Carrie Lam reveals.
Hong Kong's leader predicts her policy proposals will provide more than 1 million homes in the next three decades, but has only pledged to build 5,000 more temporary flats in the next few years, shrugging off "quick fixes" to ease the city's housing crunch.

Chief Executive Carrie Lam Cheng Yuet-ngor revealed in her policy address on Wednesday that Hong Kong faced a shortfall of 3,000 hectares of land for housing, economic and recreational developments over the next three decades to 2048, much higher than an initial estimate of 1,200 hectares in a long-delayed review of a planning study.

But she indicated in her speech that the administration had already identified about 4,100 hectares from major projects – including Lantau Tomorrow Vision, a massive reclamation scheme in waters east of Lantau Island, and parts of a proposed "Northern Metropolis" – over the 30 years.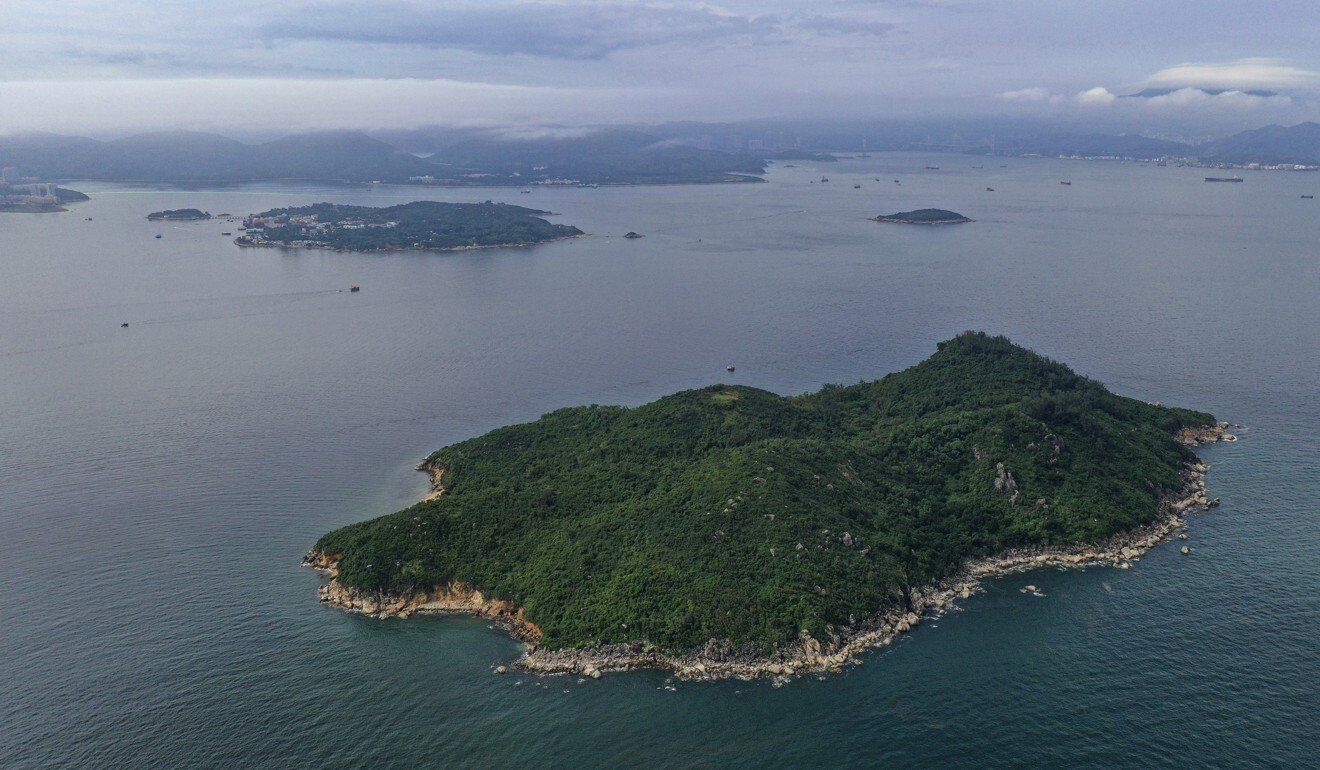 Land will be reclaimed off Lantau for a mega project.

"The solution to address the housing problems of people in Hong Kong more thoroughly rests not on 'quick fixes' to deal with the current situation, but rather on the determination to sustain land supply," Lam said.

During a question and answer session after her address, the chief executive estimated her blueprint could produce up to 1.1 million homes by 2047, two years ahead of the target set by Xia Baolong, director of the cabinet-level Hong Kong and Macau Affairs Office, for the city to eradicate substandard living. She said the figure was more than 30 per cent of the existing number of homes in Hong Kong.

She proposed building a Northern Metropolis near the border with mainland China which could provide up to 926,000 flats, more than 40 per cent of which had already been planned in some new developments in Yuen Long and North districts in the New Territories.

Lam said her estimation had included only projects on public land, not privately owned plots, meaning there could be more supply.

Her call to increase the overall supply of transitional housing to 20,000 homes – up from the current 15,000 target – in the next few years would be the quickest relief measure for low-income groups. But no detailed timeline was given for the additional 5,000 flats, which will mostly be built in Tuen Mun, Yuen Long and Kwu Tung in the New Territories.

Some other major measures include reviewing the development potential of 300 hectares of green belt by the middle of next year, relaxing the rules for villagers to sell their ancestral land, redeveloping ageing public estates and making private redevelopment easier by easing the requirements on acquiring flats.

Lam said her administration had already identified about 350 hectares of land to build 330,000 public housing flats for the next 10 years, adding another 170 hectares would be secured in the coming decade that would provide 100,000 private homes.

Pro-establishment lawmaker Vincent Cheng Wing-shun, of the Democratic Alliance for the Betterment and Progress of Hong Kong, said Lam's proposal on transitional housing was "insufficient and too conservative".

He also said authorities had not done enough to address the average waiting time for public housing, which had climbed to 5.8 years, the longest in more than two decades.

"Most of the people living in subdivided flats are asking the same question: when can they move into public housing? … Today there was no comment on what the government can do to reduce the wait to three years," Cheng said.

Stewart Leung Chi-kin, chairman of the Real Estate Developers Association, said the proposed development was positive, but noted that it was a long-term land supply solution and "could not address short-term needs".