Chief executive tells a consultation session the two issues are ones she 'cannot avoid' in her coming policy address.
Hong Kong leader Carrie Lam Cheng Yuet-ngor has hinted at a government restructuring ahead of the chief executive race, saying the establishment of new bureaus to coordinate on land use and oversee cultural matters is a subject she "cannot avoid" in her policy address next month.

But the chief executive on Sunday also downplayed the likelihood of any big spending projects being unveiled in the coming developmental blueprint, citing limited resources and the massive investments already in place, despite signs of a gradual recovery of the city's pandemic-stricken economy.

"This looks like an issue which I cannot avoid in the policy address this year," Lam said, when asked about land and cultural policies at a consultation session organised by public broadcaster RTHK, one of the last before her policy address on October 6.

"If there are a lot of things on my plate, such as pioneering for the future, increasing the land supply, building housing, is the current structure of the government the most ideal one?"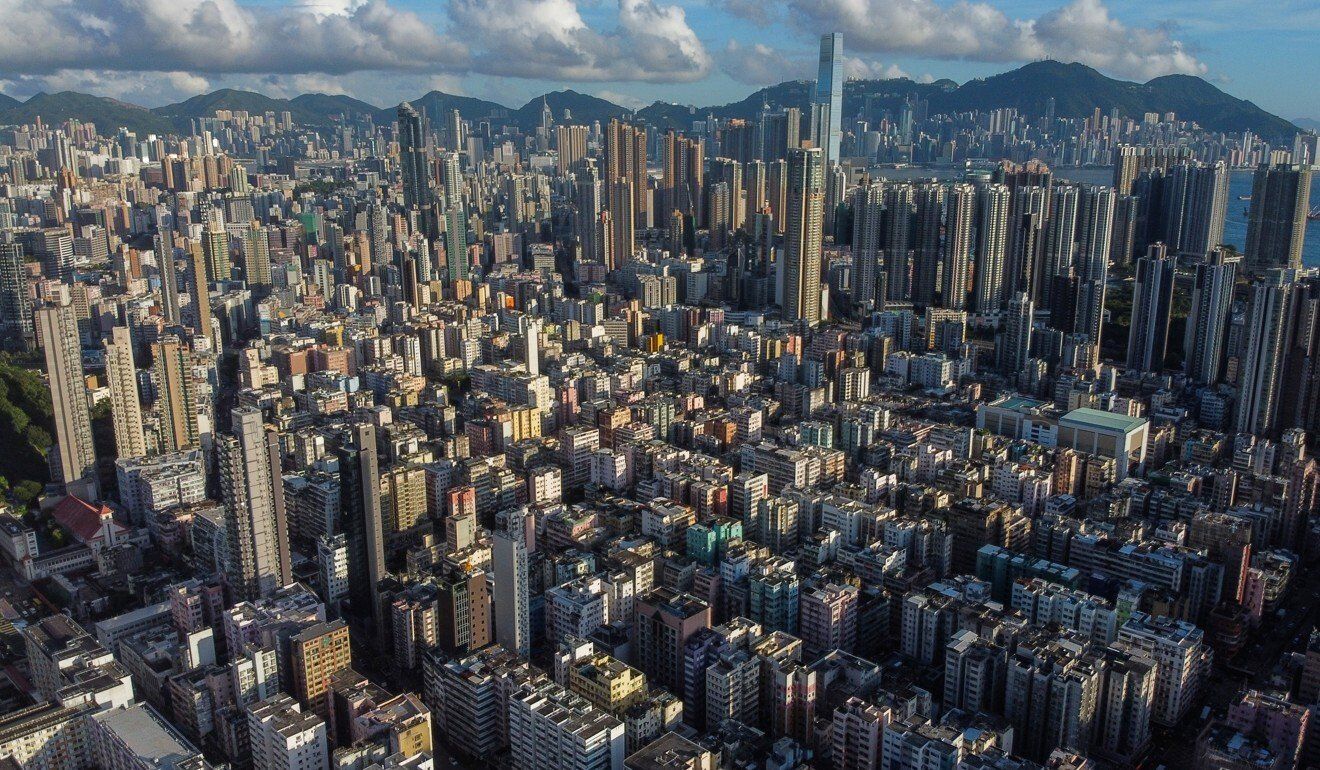 Land policy has become a priority after repeated calls from Beijing for the city to address its long-running housing issues.

Lam said her administration's structure was identical to that of the previous one because the political climate when she took office did not allow for drastic reforms. But after Beijing's recent overhaul of the city's electoral system, a window of opportunity had emerged, she added.

The overhaul's supporters have touted the changes as ensuring only "patriots" will govern Hong Kong, but critics have accused them of snuffing out dissent.

"Now that society has returned to stability … and the [Legislative Council] is more willing to cooperate with the administrative branch, it's time to be courageous to think about reforms drastically," Lam said. "The consensus is that there should be bureaus specialising in cultural policies to push for the development of Hong Kong's culture, and to enhance the coordination of our work on land and housing."

Beijing in recent months has repeatedly urged the Hong Kong government to solve the city's long-standing housing problems, and the development of a more vibrant local arts and culture scene was called for in the country's latest five-year plan.

The Post has learned that the Food and Health Bureau, despite not being mentioned by Lam, could also come under review with an eye towards restructuring.

Lam had previously promised a "visionary" policy blueprint this year, sparking speculation she may be considering running for re-election – something she has yet to confirm or deny.

Lau Siu-kai, a vice-president of semi-official Beijing think tank the Chinese Association of Hong Kong and Macau Studies, said Lam's announcement took him by surprise given her previous statements that she did not intend to rush certain tasks.

However, he continued, Lam might sense mounting pressure from society, the pro-establishment camp and Beijing, all of which had been vocal about the need to tackle housing issues in particular. Still, Sunday's announcement by no means indicated Lam had already won Beijing's blessing for a second term, he said.

"Even if Carrie Lam did not get re-elected, whoever was elected would follow in her footsteps," Lau said.

But political scientist Ivan Choy Chi-keung, of Chinese University, said the announcement might nonetheless be a hint that Lam was willing to throw her hat in the ring.

He pointed out it would be "difficult" to restructure the government in what little time remained before the end of Lam's term in June, especially with the current Legco term set to end in October and elections for the body not due to take place until December.

But with Legco expected to be dominated by the pro-establishment camp following the electoral overhaul, "it may not be entirely impossible with the new 'Hong Kong speed'", Choy added.

Lam on Sunday said she would tread cautiously in her policy address and avoid massive spending, noting that the city's economy was still slowly recovering from the Covid-19 pandemic.

"Every year when I attend consultations … I hear a lot of concerns about resources. 'Give us more money in this area, chief executive. How about making certain aspects such as tunnels and transport free?'" Lam said.

"But at the end of the day, the government's resources are limited," she continued, adding that there was a need to keep tax low to maintain the city's competitive edge.

She said her administration had spent hundreds of billions of dollars in recent years, whether on a one-off or recurring basis, to enhance elderly welfare, sports development and technological innovation. As a result, government spending had increased from being equivalent to 20 per cent of the city's gross domestic product five years ago to being about 27 per cent of GDP now.

"There just isn't room for us to raise our expenditures in a massive manner," Lam said, pointing to last year's recession.

Setting out her long-term vision, Lam said she intended "to make the pie bigger" by riding on the development of the country at large and by pressing the city's existing advantages under the "one country, two systems" governing principle, such as its own currency and its common law system.

Lam also brushed off reports of tens of thousands of people leaving Hong Kong amid the changing political climate. Though she acknowledged there was a shortage of talent in certain areas, she said the city had immigration schemes to attract workers from overseas and mainland China. The city was also stepping up its STEM education to produce more home-grown talent in the long run, she added.

She also said her government would soon unveil a joint plan with Shenzhen authorities aimed at attracting overseas talent to an innovation hub being developed by both jurisdictions.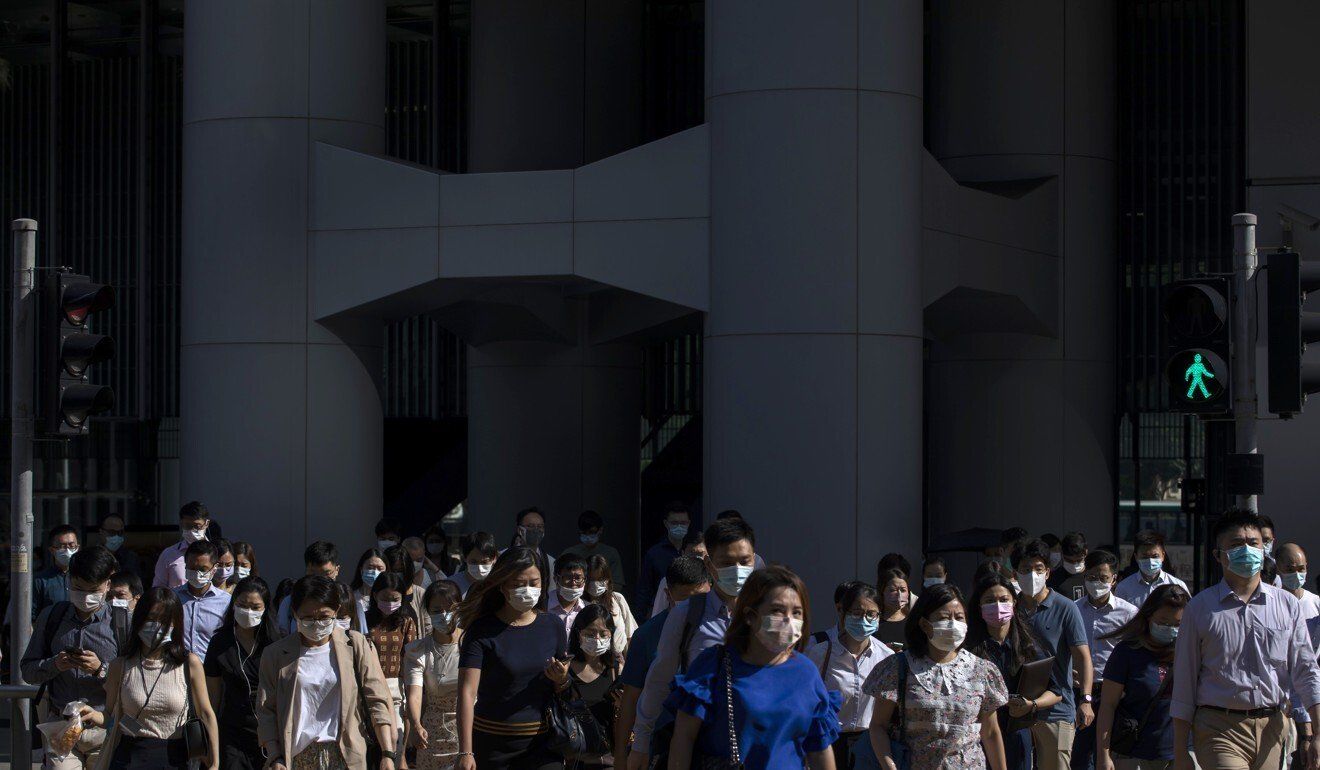 Lam acknowledged a shortage of talent in certain fields, but insisted there were schemes in place to attract workers from overseas.

Lam did not respond to some questions from the audience, including one from the city's ethnic minority groups about what the government could do to help them better integrate. Nor did she address a call for her to appeal to Beijing to show more understanding for the city's young anti-government protesters.

And in spite of repeated questions about when the city would reopen the border with the mainland – seen as crucial for boosting the economy – Lam offered little in the way of updates, saying only that she was committed to restarting travel and urging citizens to get vaccinated.

Lam, who noted she had organised more than 40 consultation sessions this year, said she remained committed to improving the welfare of the elderly and tackling the issue of the city's ageing population in "an innovative way", making sure older residents stayed physically and mentally healthy without having to rely on care homes.

She also maintained that any economic development would have to go hand in hand with environmental protection, expressing her disappointment that only one audience member had asked about the issue.

"We recorded 38 degrees [Celsius on Saturday] and people were complaining about the heat," she said, insisting that "development had to be sustainable".

The Policy Innovation and Coordination Office said 115 members of the public took part in Sunday's consultation, about 91 of whom were picked by the city's 18 district offices. The remaining 24 had been identified through random sampling by Lingnan University, and comprised different age groups, genders and ethnicities.

Lam's consultation efforts kicked off on July 6, and she has since held dozens of meetings covering a wide range of policy areas with attendees from different organisations, industries and segments of society.