Lawmaker Connie Lam says she was inundated with more than 7,000 objections to plan in just two weeks.
Hong Kong lawmakers have appealed to the government to rethink a proposal to build six "obnoxious" public facilities on reclaimed land in Tseung Kwan O as one said they had received more than 7,000 complaints from area residents in two weeks.

Several members at a Legislative Council meeting on Tuesday slammed a government proposal to build six public service centres on reclaimed land along the western shore of Junk Bay in the New Territories.

They include a public fill transfer facility – where construction waste is gathered to be used for land reclamation – and a concrete plant.
Both have to relocate from a site in the same area which is to be redeveloped for housing.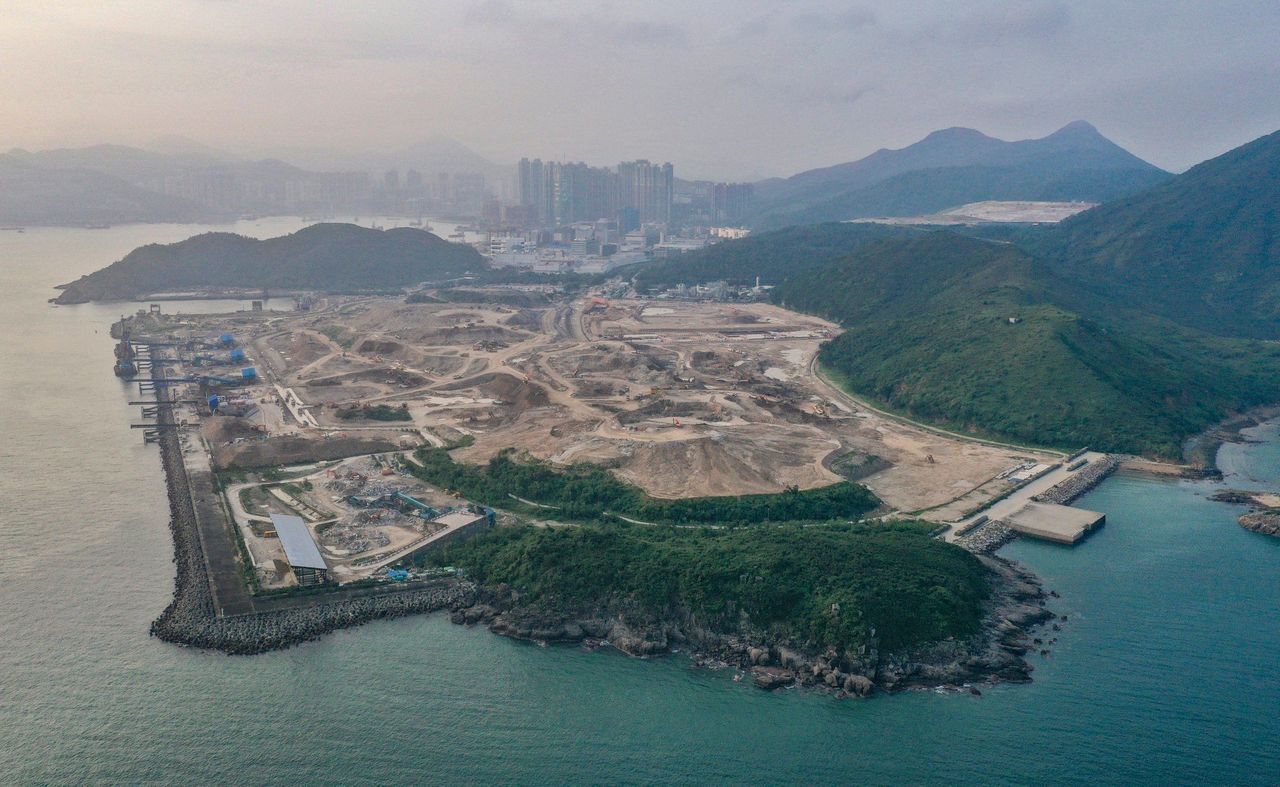 An aerial view of area 137 of Tseung Kwan O, to be redeveloped as housing, with its public services moved elsewhere in the area, which has sparked complaints.
The other four services include a facility to receive and convert zero-carbon energy from mainland China, a construction waste handling centre, a refuse transfer station, and a marine refuse collection point.
Connie Lam So-wai, lawmaker for the New Territories South East constituency, said she had received more than 7,000 complaints from residents in Tseung Kwan O inside two weeks.
She said people were concerned about the potential for offensive smells, noise, air, and visual pollution.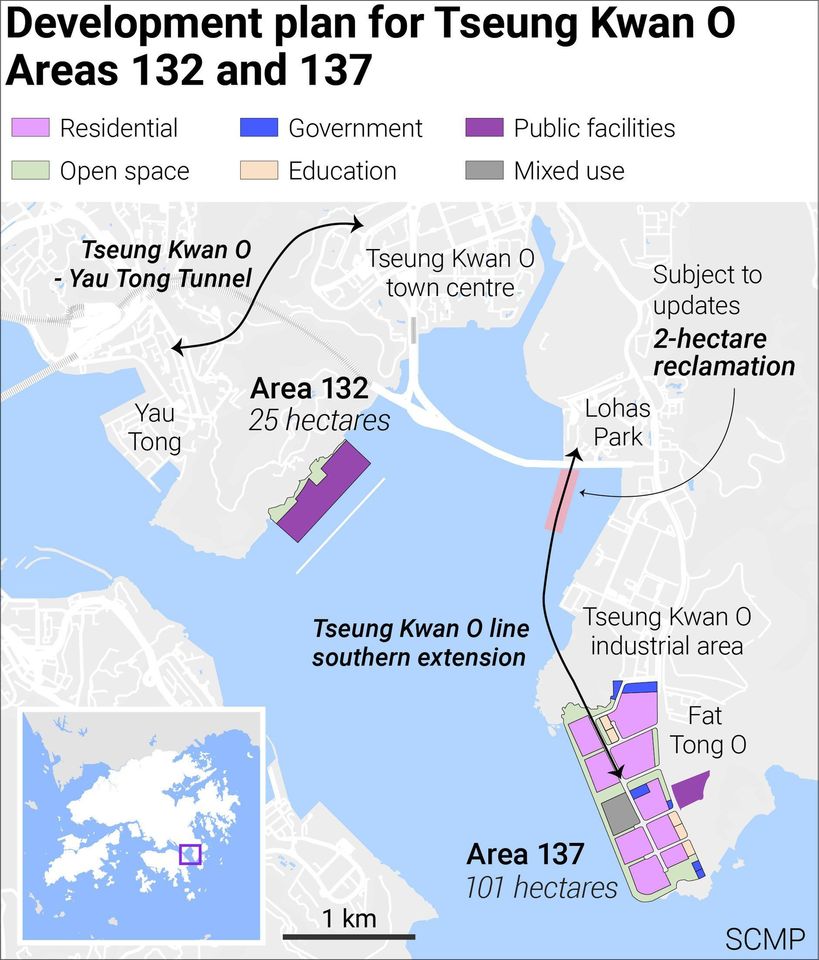 "Over the past four decades, residents of Tseung Kwan O are fed up with the odour and pollutants from the nearby landfill, public fill, and a concrete plant," she said. "Based on what criteria did the government choose to build these obnoxious facilities so close to people's homes?"

Another lawmaker Chow Man-kong, who said he was a Tseung Kwan O resident, asked the authorities to consider alternatives further away from populated areas, including Tit Cham Chau and Tin Ha Au.

But Doris Ho Pui-ling, the Permanent Secretary for Development, explained the six facilities could not be put elsewhere because they had specific geographic requirements.

"All of them must be built along the coast as the operations rely heavily on water transport." she explained. "There are more than 20 concrete plants in Hong Kong and this one is designated to serve the communities in Tseung Kwan O and Kowloon East.

"If it's too far away from the sites, the quality of concrete would be affected during transportation."

Ho said, apart from reclaiming 25 hectares (62 acres) of land in a sector designated Tseung Kwan O area 132, officials would explore the option of developing caverns in the district as alternative sites to minimise the impact on the neighbourhoods.

She added the authorities would also carry out vertical greening on the buildings and require contractors to clean streets and vehicles after they handled public fills.

Michael Leung Chung-lap, project manager at the Civil Engineering and Development Department, said moving the site to the south would affect maritime safety.

The public fill transfer facility and a concrete plant to be relocated to area 132 are at present in area 137, where 50,000 flats for 135,000 residents will be built.

The first release of 12,600 public flats, which can accommodate 34,000 people, is expected to be ready by 2030.

The Tseung Kwan O MTR Line will be extended south and a tunnel to connect Tseung Kwan O and Yau Tong will be built to improve area 137's transport links.

Some lawmakers said they were worried about the potential extra burden on traffic levels in the area.

It was suggested train frequency at Lohas Park could be increased and that the fourth cross-harbour tunnel to connect area 137 with the Island Eastern Corridor could be built.

But Eddie Leung Siu-kong, principal assistant secretary at the Transport and Logistics Bureau said the proposal was "a huge challenge", because the exit point of the suggested tunnel in Chai Wan and Heng Fa Chuen was packed with residential and commercial buildings.