Proposed changes under rule book to be put to a vote and passed after being gazetted.
Hong Kong lawmakers will be fined HK$3,400 (US$438) for skipping meetings without proper reasons if proposed amendments to the Legislative Council's rule book are passed.

Legco's Committee on Rules of Procedure, which comprises 12 pro-establishment legislators, revealed the suggested changes after a closed-door meeting on Tuesday.

Paul Tse Wai-chun, the committee chairman, said the fine was aimed at protecting the dignity of the legislature, as opposition lawmakers had used the counting of quorums as a filibustering tactic to block government proposals.

"This might not be needed in other legislatures, but after the riots and some serious chaos in the Legco chamber, we need these new rules," he said, referring to the anti-government protests of 2019.

"People may raise the issue of whether it is too childish to impose a fine on legislators. But this is an effective way to stop members from delaying proceedings."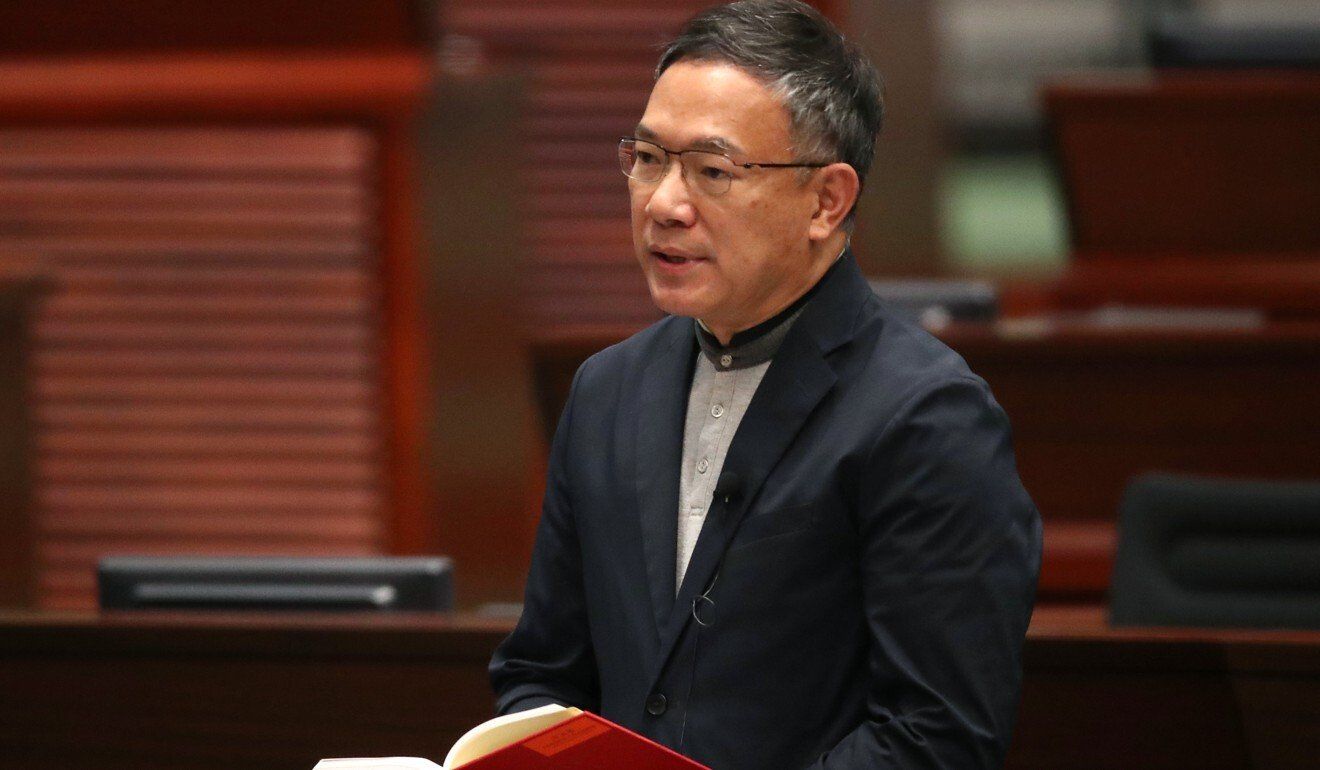 Lawmaker Paul Tse, chairman of Legco's Committee on Rules of Procedure.

Legislators from Hong Kong's opposition camp resigned en masse last November after Beijing laid down a resolution resulting in the immediate disqualification of four of their colleagues.

But Tse noted that before their departure, pan-democrats had boycotted Legco meetings and called for quorums to force adjournments. Under the Basic Law, half of all 70 lawmakers in the chamber must be present for a meeting to proceed.

In the past, Legco meetings can only resume on the following week after an adjournment. But rules were changed in recent years to allow the president to reconvene a session on the same day.

Tse said under the new rules, lawmakers would be fined HK$3,400, or the equivalent of their daily wages, if their absence contributed to the adjournment of a council meeting. It remained unclear if the policy would be extended to other panel or committee meetings of Legco.

Tse said his committee also agreed that the membership of Legco's 18 panels and the bills committee should be capped at 20 and 15 lawmakers respectively.

The panels were meant to be platforms for policies to be discussed in greater detail, but lawmakers had complained about inefficiency after dozens of members from rival camps joined the bodies to outnumber opponents.

Tse said the changes would be further discussed at Legco's House Committee on June 25, and put to a vote in the council on July 14. The rules will take effect after the government has gazetted the amendments.

Other clauses include requiring lawmakers to don business attire instead of sportswear or jeans when they enter the Legco chamber. Lawmakers will only be able to display banners while delivering speeches. Placards, especially those that could undermine the dignity of the legislature, will no longer be allowed at desks in the chamber.

Lo Kin-hei, chairman of the leading opposition Democratic Party, dismissed the proposed fines as "childish" and said they would make the legislature more like a "kids' playground".

"I cannot figure out their logic," he said. "The main job of a Legco member should be monitoring the government's work and to exercise checks and balances. But now it seems the pro-establishment people there are more keen on thinking of ways to control the power of the councillors."

On the proposed dress code, Lo added: "Are we primary pupils going to school? Why can they not advance with the times?

"Nowadays, even when you go to work in the office, you do not necessarily need to wear a suit. We don't define a councillor by the outfit he or she wears, but how hard he or she works to serve the people."

Lo would not say whether the new rules could discourage his party, or the opposition camp, from fielding candidates in the coming Legco elections.

"The results of the coming elections seem to be a foregone conclusion and the opposition lawmakers can have only a limited role to play in the future Legco," said Lo, referring to an electoral overhaul initiated by Beijing. "Comparatively, these house rules are nothing at all."