Legislators say no test results back yet to determine why pupils became sick after eating meals provided by supplier Luncheon Star.
Hong Kong lawmakers have expressed concerns over whether a supplier of school lunchboxes should resume distribution on Wednesday after it emerged some pupils had suffered from food poisoning when they ate the company's meals last week.

Lawmaker Tang Fei, also the vice-chairman of the Hong Kong Federation of Education Workers, on Sunday said he was worried by the prospect of Luncheon Star resuming the production of student meals.

"The test results from the samples are not out yet and we have no idea whether the problem lies with the production or delivery process," he said.

The company, which supplies more than 200 local primary and secondary schools, earlier announced it would halt distribution on Monday and Tuesday to deep clean its production line and determine how some students in the city had fallen ill after eating its meals.

The Department of Health on Sunday confirmed that one of Luncheon Star's clients, CCC Mong Wong Far Yok Memorial Primary School in Tuen Mun, had reported cases of food poisoning last week.

According to local media outlets, three pupils were affected by the incident, with one sent to a hospital.

The Post has approached the school's principal for comment.

Tang said the announcement by health authorities placed schools in a difficult position since they were concerned by possible food safety issues but could not afford to wait for an investigation to be completed.
"It was a huge task for schools to arrange lunches for so many students within such a short period of time, especially for those located in remote areas where the choice of restaurants is limited."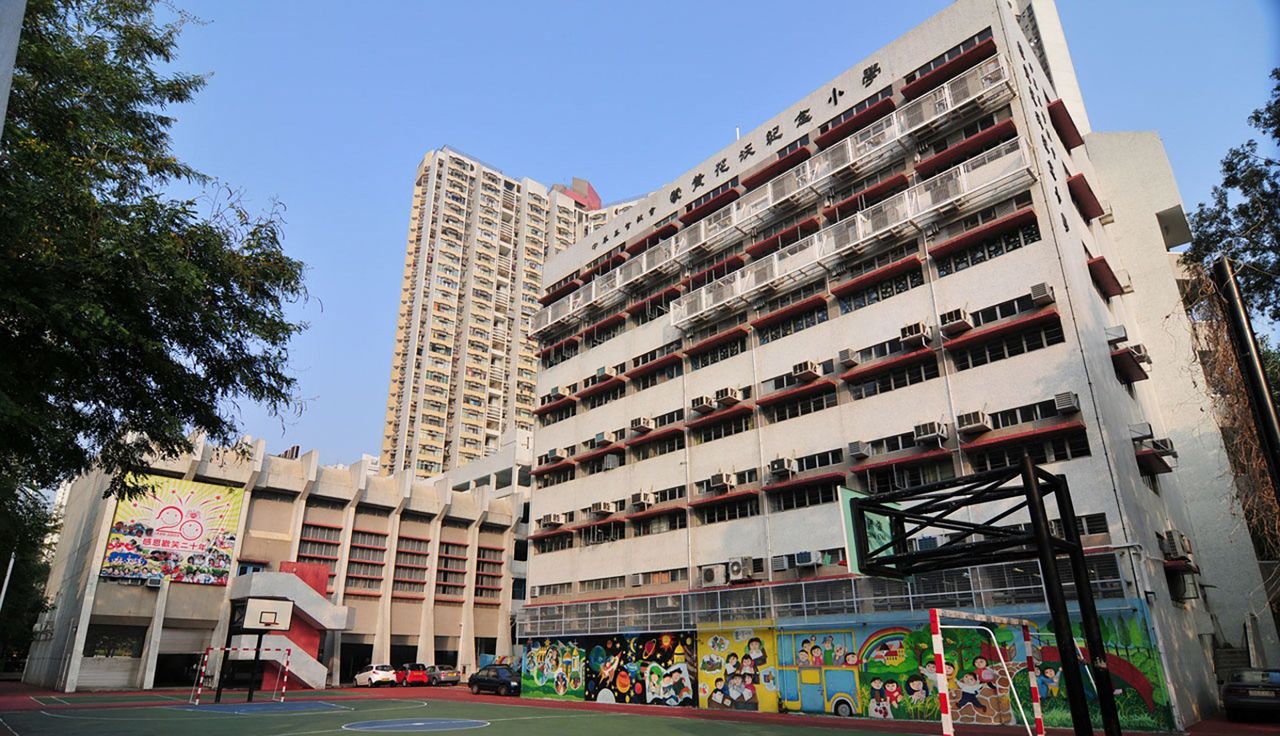 CCC Mong Wong Far Yok Memorial Primary School in Tuen Mun.
The lawmaker urged health authorities to disclose the result of the investigation as soon as possible, so the affected schools could discuss with parents whether they would stick with the current supplier.
Education sector lawmaker Chu Kwok-keung also said the company should only resume supplying school meals after they had completed the preliminary investigation and provided a thorough explanation no later than Tuesday.
The Food and Environmental Hygiene Department on Sunday said it had inspected the supplier's food factories at Sha Tin, Yuen Long, Eastern District and Kwun Tong.
Eleven food samples and 25 environmental samples were collected for testing and the results will be available next week.
School managements said they had largely been able to secure ad-hoc school meal suppliers in light of Luncheon Star's two-day pause in distribution.
Cheng Siu-mei, principal of AD and FD of Pok Oi Hospital Mrs Cheng Yam On School, said they had managed to buy 500 lunchboxes each day from another supplier for HK$25 (US$3.18) per meal, an increase from the previous cost of HK$19.50.
"We were caught off guard as we were only notified on Thursday night [of the suspension]," she said.
The principal added the school's temporary supplier could continue to provide meals if Luncheon Star failed to resume distribution as scheduled on Wednesday.
"Parents are largely at ease, as they have confidence in the school," she said. "But about 70 parents seemed to have lost confidence in those suppliers and have chosen to prepare lunches on their own for Monday and Tuesday."
Cheng added she would follow up with Luncheon Star regarding compensation and how it intended to guarantee such a mishap would not happen again.
The company had earlier promised to refund lunch fees during the period, as well as provide an additional two days of complimentary meals as compensation.
Chu Wai-lam, principal of Fung Kai No 1 Primary School in Sheung Shui, said his students were being encouraged to make a healthy lunchbox with their parents for the coming two days, as part of an effort to nurture positive eating habits and self-care skills.
"We were surprised to learn about the suspension of lunchbox supply – we did not spot any problem at all," he said. "But the suspension is not difficult to handle, students could simply bring back a sandwich, like what they do during school picnics."
The school also ordered 600 packs of bread rolls from a bakery as a backup plan, he added.
Rebecca Yeung Chui-shan, principal of Ma On Shan St Joseph's Primary School, said more than 500 pupils had been affected by the distribution halt, with management ordering hundreds of burgers from a nearby fast food restaurant as a contingency plan.
"The location is convenient and the price perfectly matches the amount of compensation," she said. "However, we only ordered the burgers, but not the soft drinks and chips, out of health concerns."
Despite a shake-up in school meal logistics brought on by the resumption of more face-to-face classes earlier this month, Yeung said no one on campus had complained about the quality of the food or delivery since the institution resumed full-day, in-person teaching in early December.
"Last Friday, we invited about a dozen parents to check the lunchboxes, to make sure the food was fully cooked and at the right temperature before they were distributed to the students," she said. "Luckily, all lunchboxes passed our checks."
The Education Bureau earlier said affected schools could switch to half-day sessions for in-person classes as a last resort during the distribution halt.