Including renovation fees, Lam's new work space will cost taxpayers at least HK$22.3 million in next three years.
Legislators have demanded an explanation from the government as to why it is spending HK$8.7 million (US$1.1 million) on renovating an office for former Hong Kong leader Carrie Lam Cheng Yuet-ngor.

Lam's predecessor Leung Chun-ying has shared an office with two other former chief executives, Tung Chee-hwa and Donald Tsang Yam-kuen, since he stepped down in 2017. Located on Kennedy Road in Mid-Levels, it is in a Grade I historic building constructed in the early 1900s.

But authorities last month said an office would be set up for Lam at Pacific Place, a shopping centre and office tower complex, in Admiralty.

"[It] will be established to provide support to the fourth former chief executive to perform promotional and protocol-related activities," the statement said, adding that the new work space would begin operations tentatively by the end of July when fitting-out works had been completed.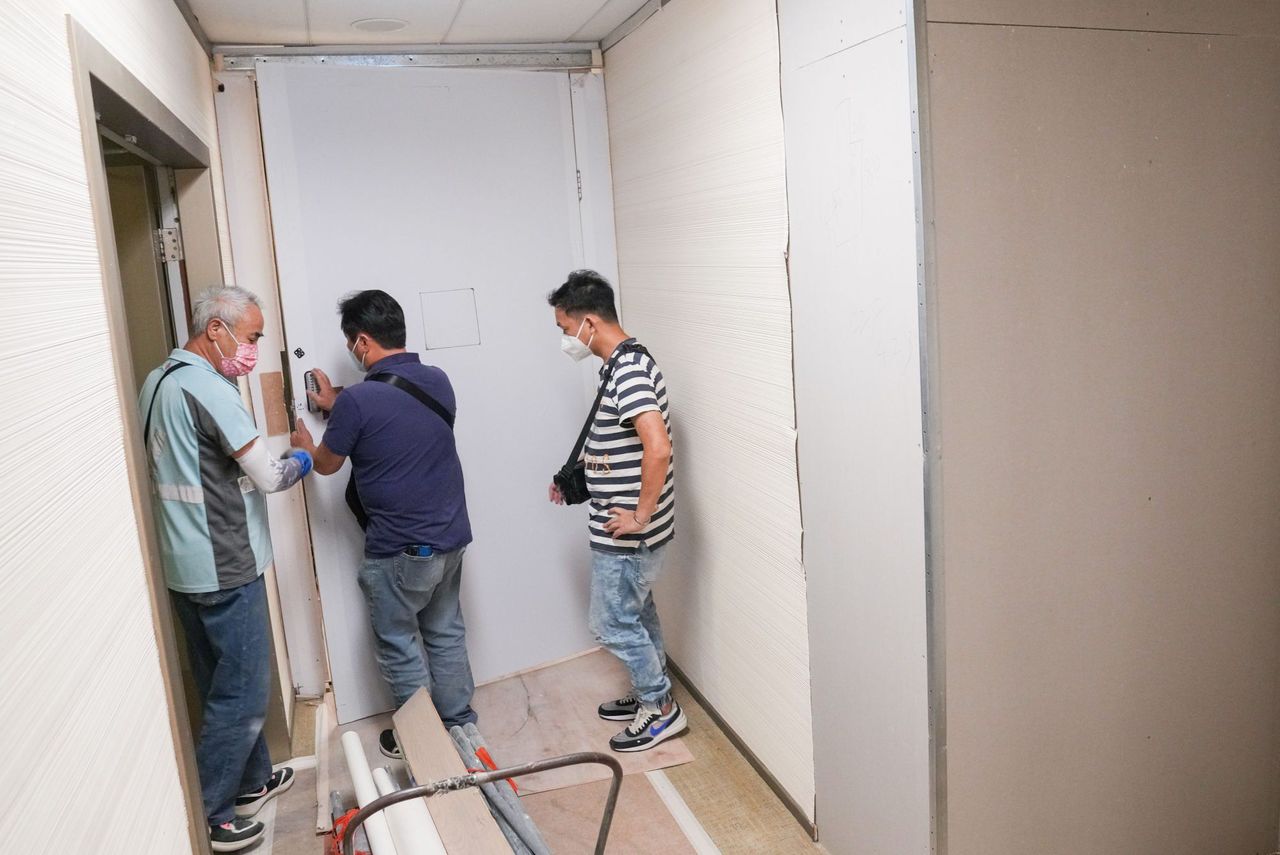 Former chief executive Carrie Lam's new office in Pacific Place, Admiralty.

According to the Administration Wing, Lam's new office is 2,874 sq ft. The fitting-out works will amount to HK$8.7 million, while a three-year rental contract will cost taxpayers HK$377,000 per month.

Lam's office rent will total more than HK$4.5 million a year. Including the renovations, it will cost taxpayers at least HK$22.3 million in the next three years. The expense will be covered by the government's budget and does not require funding approval from the Legislative Council.

Lawmaker and surveyor Tony Tse Wai-chuen said the office was expensive because fitting-out works cost more than HK$3,000 per square foot, while its rent amounted to HK$130 per square foot per month.

"The rent is not cheap. The renovation fee is also costly as office space usually costs between HK$1,000 and HK$1,500 per sq ft to renovate. It should be cheaper for grade A offices as facilities such as lights and air-conditioning are already in place," he said.

Veteran legislator Paul Tse Wai-chun, deputy chairman of the Legislative Council's Public Accounts Committee, said he would vote against the need for the office if he had the power to do so.

"There's simply no explanation as to why the fitting-out works are so costly, and why the office is needed at all," he said.

Tse added that even if the Kennedy Road building could not accommodate a work space for Lam, the Chief Secretary's Office, which oversees the Administration Wing, should have considered renting a cheaper unit.

"Chief Executive John Lee Ka-chiu's election campaign office was in Central Plaza in Wan Chai, I don't know why that building was not picked," he said.

New People's Party lawmaker Dominic Lee Tsz-king said the new office was "too expensive and unnecessary".

"The current offices on Kennedy Road belong to the government, and no rent was involved. The government mainly needed to pay for secretarial and support staff, and it's a shared office space for the former leaders to use when needed," he noted.

"I don't understand why a separate office needs to be rented in such a premium location … so much taxpayers' money will be spent."

A senior lawmaker, who spoke on condition of anonymity, said the Chief Secretary's Office owed lawmakers and the public an explanation.

Regina Ip Lau Suk-yee, convenor of the government's key decision-making body, the Executive Council, said she had earlier asked Chief Secretary Eric Chan Kwok-ki about the matter. Chan had said the administration was searching for vacated and suitable government premises for the former chief executive's office, she added.

In response to a Post inquiry, an Administration Wing spokesman said Admiralty was a suitable location as the office "must meet the status of the former chief executive and meet operational requirements in terms of location, transport, convenient access to people from all walks of life and security".

He added that the monthly rent was "a reasonable level in the market", while the fitting-out works were being done in accordance with the status of the former chief executive, as well as police instructions on security.

"If there are suitable government properties or other properties that can be used as the office of the former chief executive in the future, the government will consider moving or relocating the former chief executive's office in Admiralty," he said.

This is not the first time the location of Lam's offices has sparked controversy.

After Lam won the city's leadership race in 2017, the government set up the chief executive-elect's office in Champion Tower on Garden Road, Central, the city's most expensive financial district.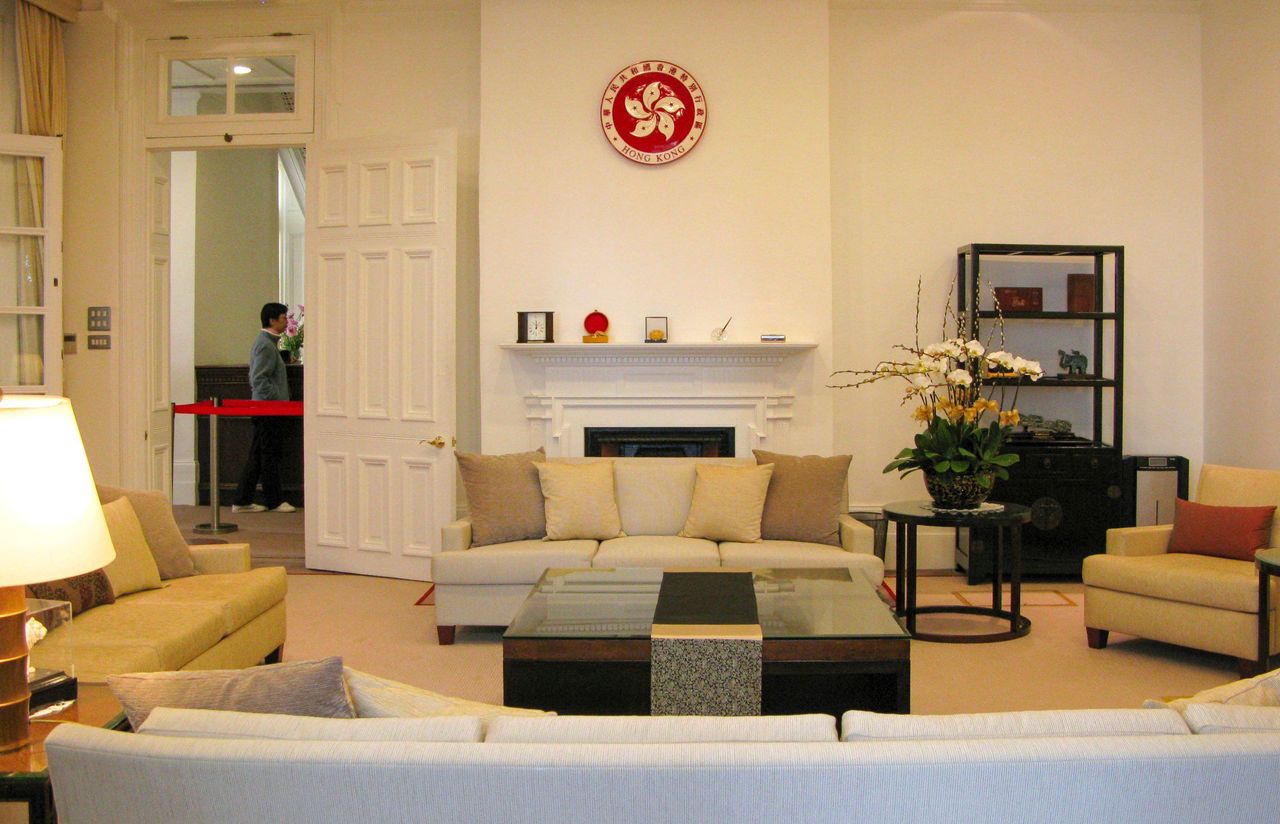 The office of former city leaders.

The space was originally estimated to cost HK$40 million in taxpayers' money for just three months of use from April to June 2017. But after lawmakers slammed the plan, the cost was revised to HK$35 million, which comprised HK$12.3 million for fitting-out and reinstatement works, and HK$23 million for operating expenses.

In comparison, Leung and current leader Lee's chief executive-elect offices were both established in government buildings after they were elected in 2012 and 2022 respectively.

Leung's base was located at the former government headquarters in Central, while Lee's was in Wan Chai's Immigration Tower.