Legislator Eunice Yung announces the severing of ties with Elmer Yuen in a local newspaper after her father-in-law joined two other opposition activists in proposing a parliament-in-exile.
A Hong Kong politician has severed ties with her father-in-law after he was accused of subversion by authorities for proposing the creation of a parliament-in-exile, saying it was her responsibility to "firmly safeguard national sovereignty".

In an advertisement placed in a local newspaper on Friday, legislator Eunice Yung Hoi-yan described herself as "a Chinese with the blood of the great motherland" and said she had cut ties with Elmer Yuen Gong-yi, who was among three activists sought by local authorities on Wednesday after they called for the founding of a "Hong Kong parliament".

Yuen, who is based in the United States, alongside activist Victor Ho Leung-mau and former lawmaker-elect Sixtus Baggio Leung Chung-hang, had said the initiative would provide an alternative platform for residents frustrated with Beijing's "patriots-only" overhaul of the city's Legislative Council last year.

The newspaper advert, which went viral on Facebook, said that Yung had severed all ties with her father-in-law as part of her commitment to the country.

"On the premise of the righteousness of the nation, and based on the fact that … Yuen is suspected of violating the Hong Kong national security law … I hereby announce the official breakaway of the relationship with Yuen as father-in-law and daughter-in-law," it said.

The lawmaker for the New People's Party also told the Post on Friday that she had no doubt that she had "done what was right".

"This is my personal choice. I need to bring out this message and let the public know. This is an important matter for the nation and there is no room for us to back down or be vague about it," she said, adding the quarter-page advert had cost her about HK$30,000 (US$3,821).

"As lawmakers, it's our responsibility to firmly safeguard national sovereignty."

The quarter-page newspaper advert purchased by Yung.

But online users on social media questioned if Yung's statement was legally binding, or whether Beijing's policies for the city had forced people to place political correctness above family values.

However, the legislator on Wednesday said she would support authorities in enforcing the law, adding the incident would not affect her relationship with her husband, political analyst Derek Yuen Mi-chang.

Yung and her husband, who previously served as the policy director of the New People's Party, were married in August 2018 and have two daughters.

He told the Post on Friday that he fully understood his wife's decision.

"In fact, my father did not have much contact with Eunice, as he lives in the States," he said. "In Hong Kong, there are many extended families in which the grandparents are separated from their children and grandchildren due to political views or emigration. I think our family is no different."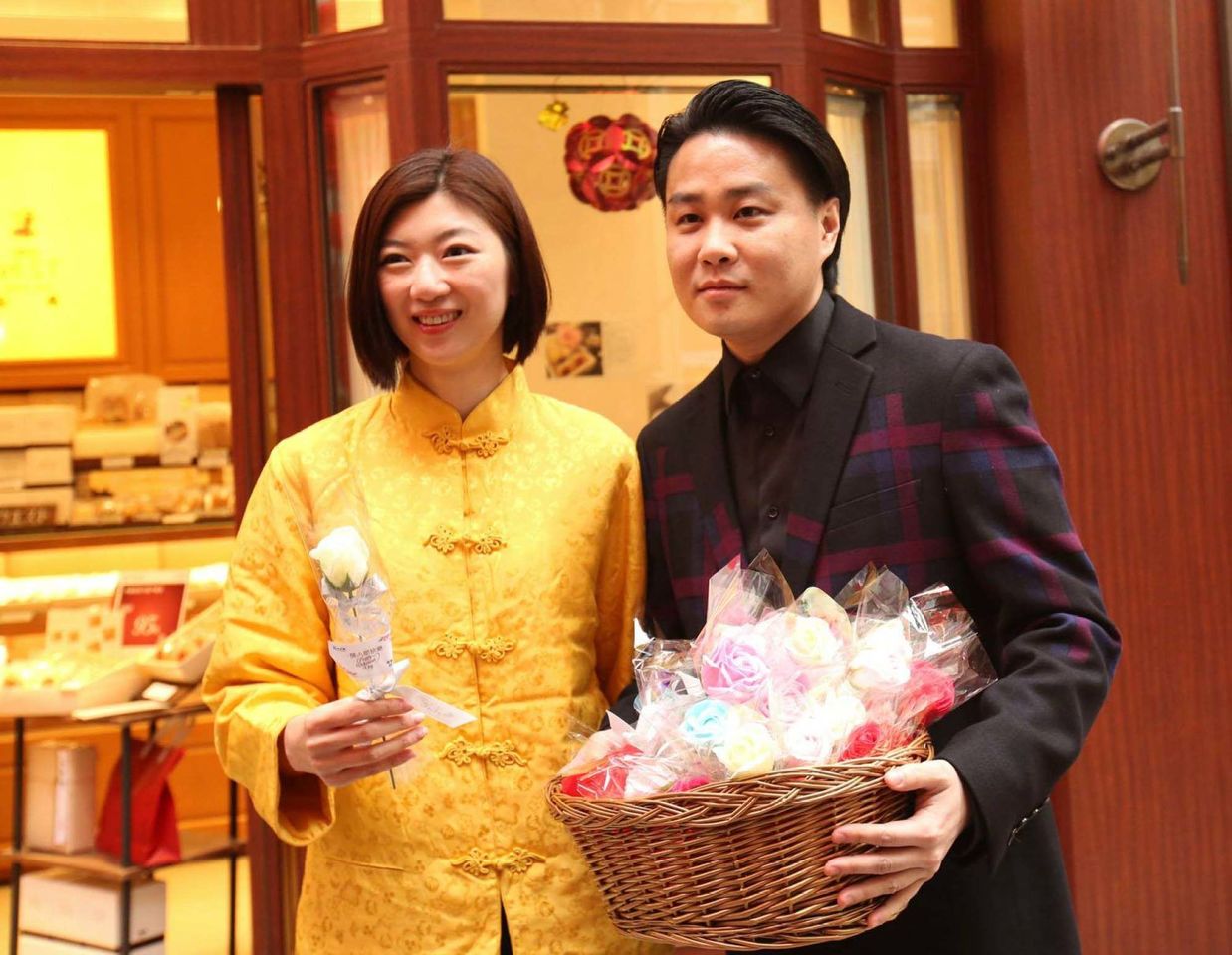 Yung with her husband Derek Yuen, a political analyst.

Yuen said he did not take part in or support his father's political activism, but would not distance himself from him because of this incident either.

He also said he kept in touch with his father. They send texts to each other on a weekly basis, and Yuen visited him in the US earlier this year.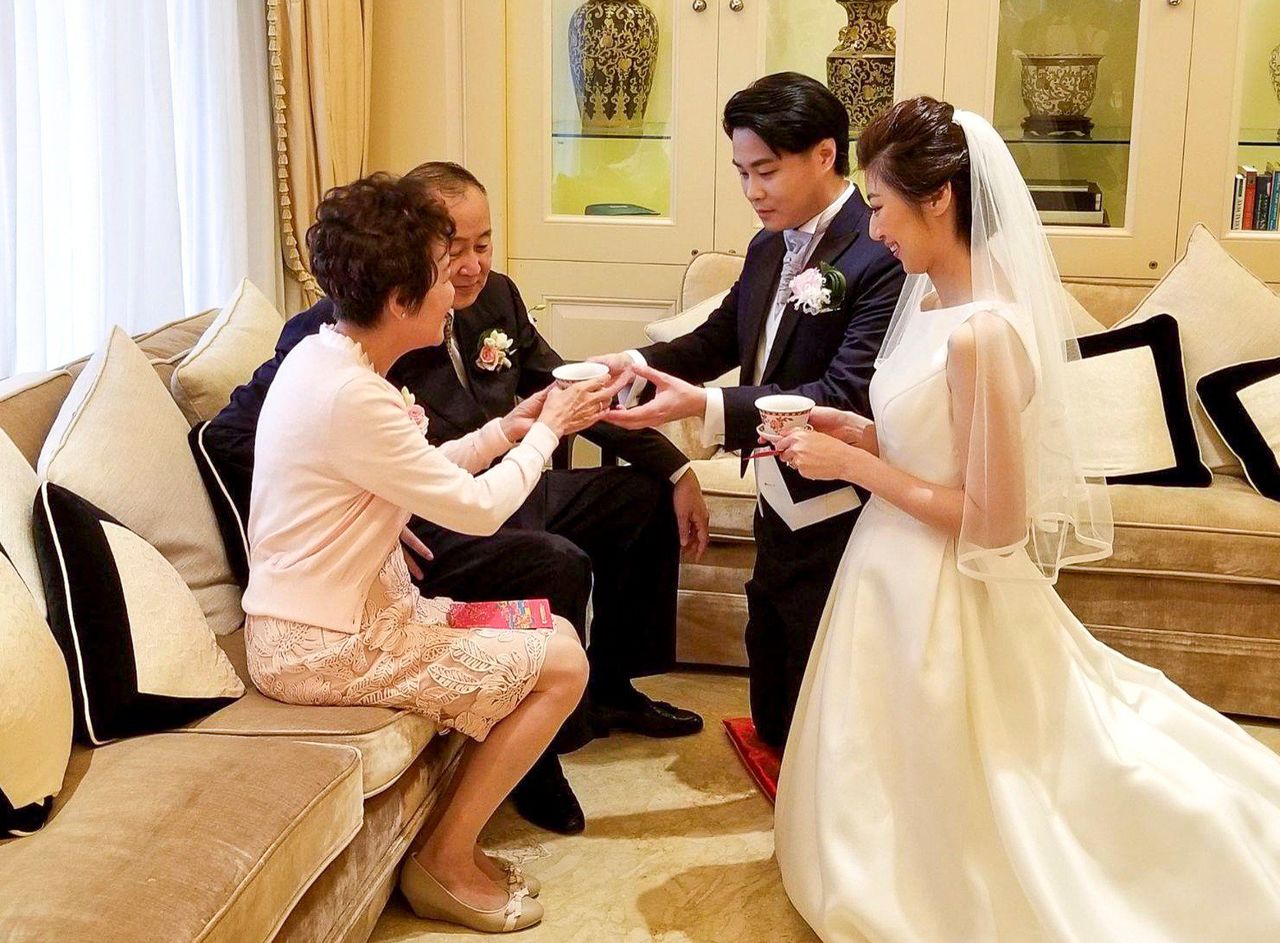 Eunice Yung and and Derek Yuen got married in 2018.

His younger sister, Erica Yuen Mi-ming, is also an opposition activist who lives in Canada.

In a statement on Wednesday, the Security Bureau appealed to residents "to draw the line and refrain from unlawful activities associated with any persons in breach of the national security law and their group".

Beijing's Office for Safeguarding National Security in Hong Kong also weighed on the incident, saying it supported the decision by local police to declare Elmer Yuen, Ho and Leung as wanted individuals.