Stephen Wong, 48, to lead Chief Executive's Policy Unit starting Wednesday.
A Hong Kong lawmaker responsible for writing Chief Executive John Lee Ka-chiu's election platform has been appointed as the head of a newly formed official think tank, with expectations to help the city integrate into national development plans while also avoiding international relations risks.

The government on Tuesday announced that Stephen Wong Yuen-shan, 48, would take the helm at the Chief Executive's Policy Unit (CEPU) starting on Wednesday.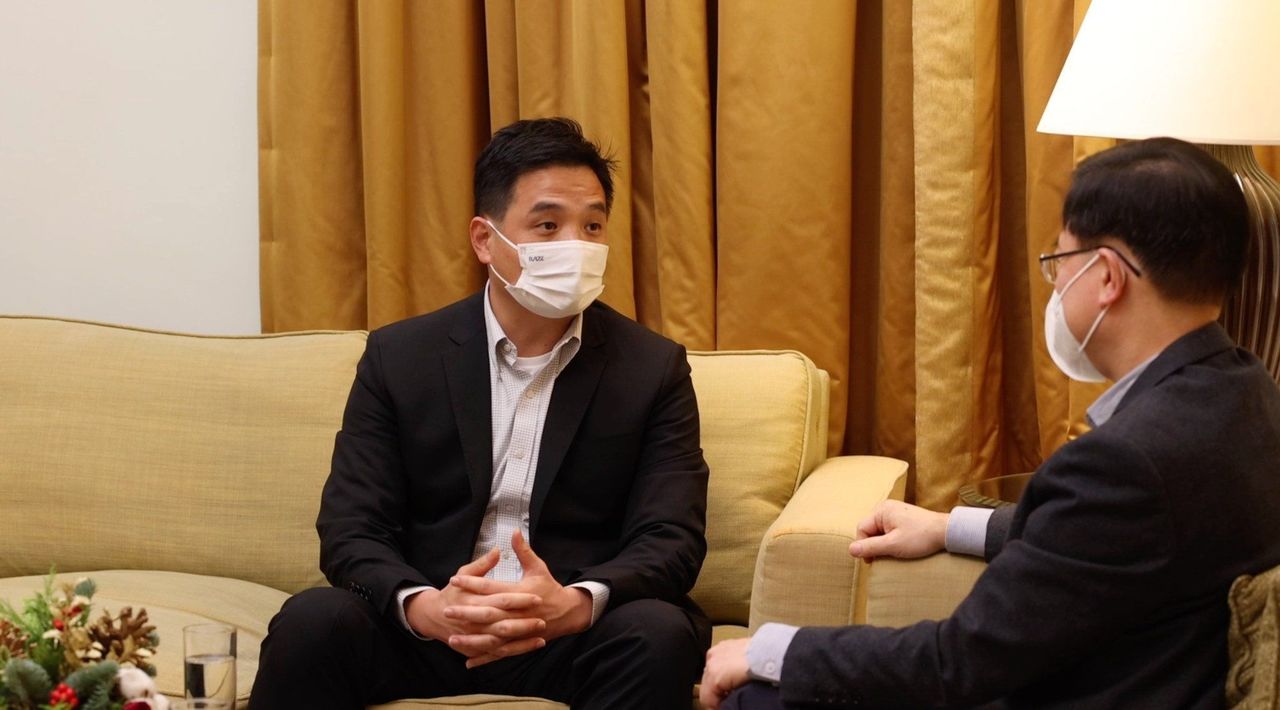 Stephen Wong (left) with Chief Executive John Lee.
The think tank, responsible for conducting research on policies and public sentiment, is among the incumbent government's flagship plans. It is modelled on the Central Policy Unit which was turned into the Policy Innovation and Coordination Office during former chief executive Carrie Lam Cheng Yuet-ngor's administration.
Lee also outlined four areas of focus, the first of which involved asking the newly appointed head of the unit to be "forward-thinking" in helping his government come up with long-term policies.
"Secondly, I've put a lot of emphasis on integrating into national development plans, therefore I hope [the newly appointed head] keeps a close eye on national development, policies and plans to suggest points of connection where we can more proactively involve ourselves in the development of the country for the best opportunities," Lee said.
"Thirdly, we hope you can keep a close watch on international development and relations," he added, urging Wong to look out for risks while pursuing opportunities.
Some critics have said that the lack of a think tank to gauge public sentiment during Lam's administration was the cause of the previous government's failure to heed frustrations leading to months-long anti-government protests in 2019, as the former city leader had revamped the Central Policy Unit into a body focused on innovation instead.
On Tuesday, Lee told Wong that the last of the four main tasks was to feel the pulse of society and look for elements that were "favourable to harmony", adding this would help the government form comprehensive policies.
Lee praised Wong's track record in policymaking and acknowledged the top positions he previously held in several financial institutions.
Wong is currently the senior vice-president and executive director of Public Policy Institute at the Our Hong Kong Foundation, founded by the city's first chief executive, Tung Chee-hwa, in 2015. Wong previously took leave from his position to help run Lee's election campaign for the city's top post earlier this year.
He was voted in as a lawmaker late last year through the Election Committee constituency, an electorate filled with Beijing loyalists which was introduced under an overhaul by the central government in 2021 to ensure "patriots administering Hong Kong".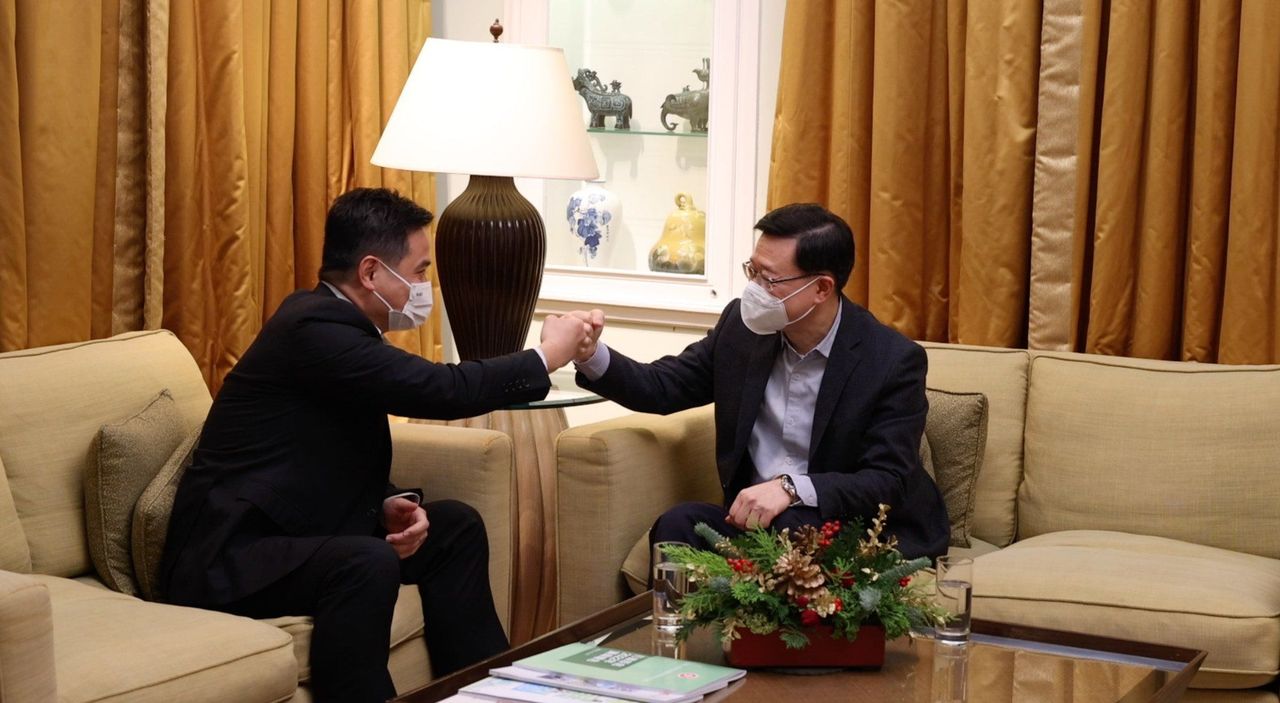 Stephen Wong will lead the Chief Executive's Policy Unit.

Wong previously worked as an investment banker and served in managerial roles at UBS (London) and Royal Bank of Scotland. He was also a board member at the Financial Services Development Council, Urban Renewal Authority Board and Town Planning Board.

Political analyst Lau Siu-kai, of the semi-official think tank Chinese Association of Hong Kong and Macau Studies, said a unit specialising in analysing complicated and tense international geopolitics was needed.

"Compared with the past, the current international situation puts Hong Kong at tremendous risk and could cause more turbulence in the city, as Western nations always want to suppress the mainland and city's development," said Lau, who also served as the former head of the Central Policy Unit.

He added that the new unit could be helpful in providing suggestions and insights on coping with unprecedentedly challenging cross-strait relations and how to expedite the integration of the city into the rest of the country.

In order to minimise possible resistance from other bureaus on suggestions made by the new think tank, Lau suggested that bureau representatives should be involved and become stakeholders during the process.

But lawmaker Tik Chi-yuen, chairman of the Third Side party and once a part-time member of the Central Policy Unit, said he worried that the new body would be burdened by too many areas of focus, which could lead to discussions being surface level.

"The Central Policy Unit put more emphasis on Hong Kong's policy and politics, while the areas the Chief Executive's Policy Unit will cover are a bit too wide, including integrating into national development plans and maintaining international relationships, as well as taking care of how residents feel," said Tik, expressing concerns over the manpower that would be required to operate the unit, while also agreeing on its general direction.

"I worry the analysis will not be as in-depth if the CEPU needs to discuss too many areas," he said.