Chan Chak-ming will speak at a legal industry conference in Sydney in the sector's latest effort to counter negative impressions overseas.
The head of the city's Law Society will fly to Australia to meet overseas industry experts and practitioners at a regional conference as part of the professional body's drive to put the global legal community right on Hong Kong.

Society president Chan Chak-ming said on Tuesday the body would take advantage of the relaxed Covid-related travel restrictions to have more overseas visits to clear up misunderstandings about Hong Kong's rule of law, especially after the introduction of the national security legislation in 2020.

Chan, who also visited Britain to attend a service in London early last month to mark the opening of the legal year in England and Wales, said: "[Overseas legal communities] have some negative comments and impressions about Hong Kong, after what happened in 2019 and the subsequent introduction of the national security law and the electoral reforms."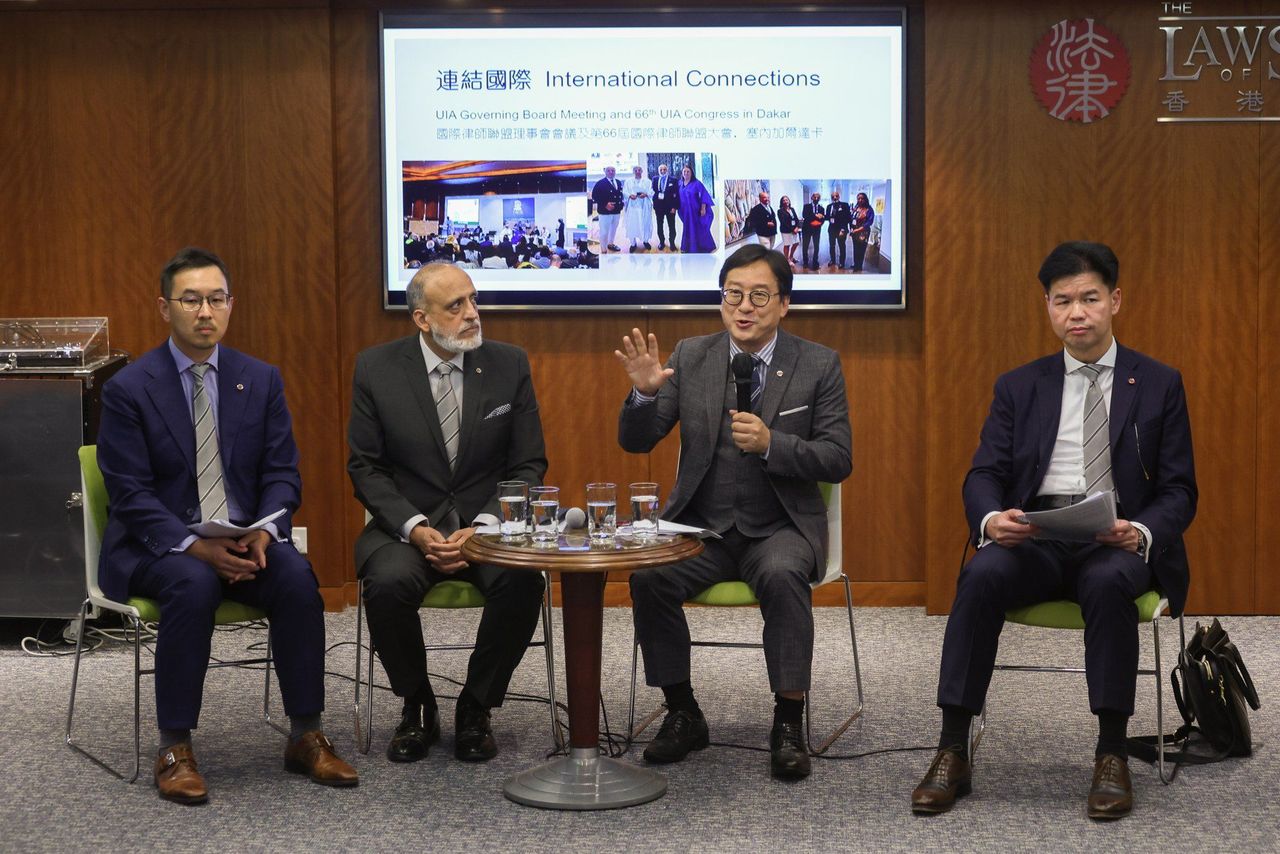 Vice presidents of the Law Society have made a flurry of recent trips overseas to meet fellow practitioners.
He was referring to the 2019 social unrest and the resultant moves by Beijing to impose the national security law on Hong Kong and lead an overhaul of the city's election system to ensure "only patriots can govern Hong Kong".
Critics claimed that the city had been stripped of the rule of law and civil liberties.
Speaking at a media gathering on Tuesday, Chan said the society was unable to go overseas for about three years because of
Covid
-19 and explain Hong Kong's situation in person.
The information the overseas communities obtained about the city was mainly from television, news or social media, he said.
"If you are not in Hong Kong, or even if you are in Hong Kong but if you do not keep your eyes wide open, if you only look at some social media [for information], you will have a very different feeling about what is happening in Hong Kong," Chan said.
"More often than not, if they are willing to sit down with me, they will understand and they can be convinced. I might be able to change their views."
Citing his exchanges with fellow practitioners while in Britain, Chan said: "Many asked me if Hong Kong had no rule of law now, or that anyone could get arrested for criticising the government."
Chan said it was not the duty of the society to help the government "tell good stories of Hong Kong", but it would seek to dispel misunderstandings by foreign legal communities by presenting the situation in a factual manner in the hope they could look at what had been happening in Hong Kong objectively.
Society vice-presidents Amirali Nasir and Christopher Yu Kwok-kin had also recently visited overseas, including the United States and Singapore, among others, to exchange with legal experts and practitioners there.
Another vice-president, Roden Tong Man-lung, also said it was hoped the society would be able to visit the Greater Bay Area to explore more cooperation opportunities and visit Beijing early next year.
Chan is expected to leave for Australia on Wednesday for the annual LawAsia conference 2022 in Sydney which runs from Friday through the weekend until Monday.
The conference, organised by the Law Association for Asia and the Pacific, is a platform for bar leaders, jurists and professional organisations to discuss regional legal developments.
Chan said it was important for Hong Kong to maintain connections with practitioners in other common law jurisdictions, citing Chinese President Xi Jinping's speech on July 1 about the necessity of Hong Kong keeping its unique advantages, including the common law system.
"Hong Kong is unique as the only city [in China] where common law is practised. Such an advantage cannot be replaced by any other mainland city, including Shanghai," Chan said.