Undersecretary for Security Michael Cheuk says police officers from force's organised crime and triad bureau assigned to investigate overseas kidnappings.
The Security Bureau has launched a cross-departmental task force to coordinate the rescue of eight Hongkongers being held captive in unknown locations in Myanmar, and warned residents against falling victim to employment or romance scams that asked them to travel to Southeast Asian countries.

Undersecretary for Security Michael Cheuk Hau-yip on Thursday told a media briefing the task force included representatives from the Immigration Department and police, which had assigned the investigation to its organised crime and triad bureau that specialised in human trafficking cases.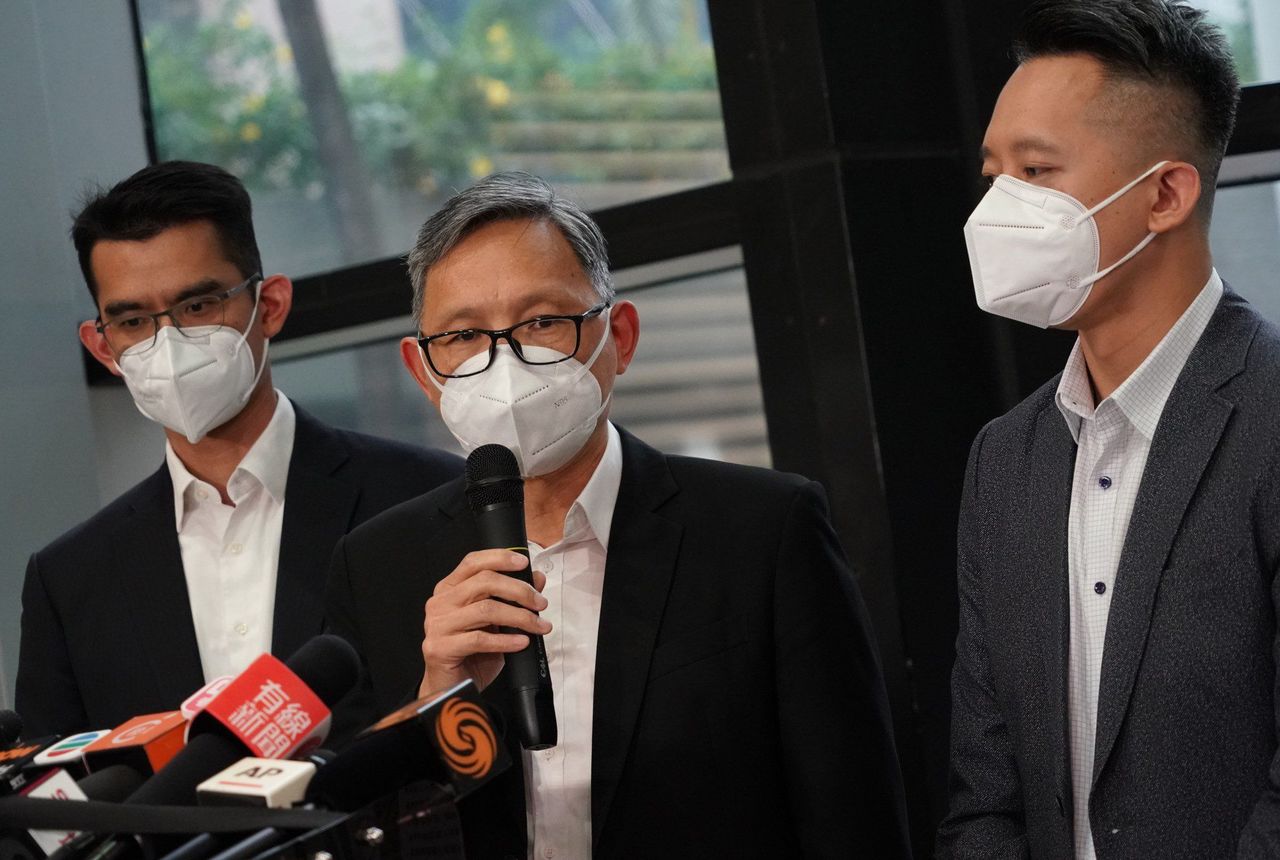 Undersecretary for Security Michael Cheuk (centre) has called the safe return of the kidnapped residents a "top priority".

The bureau revealed it had received 20 requests to help locate missing Hongkongers in Southeast Asia since January. Ten had returned to the city, two remained safe in undisclosed locations and eight were still being held against their will somewhere in Myanmar.

"The top priority is to secure their safe return," Cheuk said. "We haven't been able to identify their exact location. However, our immigration officers are trying their utmost."

Police would exchange information about the cases with overseas law enforcement agencies through Interpol, he added.

In Beijing, the Chinese foreign ministry underscored the central government's determination to bring the victims home safely.

"The Chinese government attaches great importance to consular protection, and makes every effort to safeguard the safety and legitimate rights and interests of overseas Chinese citizens, including Hong Kong compatriots," spokesman Wang Wenbin said.

The Security Bureau on Thursday included a warning over employment scams in its outbound travel alert and urged residents to avoid all non-essential travel to the northern and western states of Myanmar and northern border areas of Laos and Thailand.

A police source said the organised crime bureau was expected to work with the technology crime division to trace the people behind the fake online job adverts.

"Other units will help trace the ownership of any bank account that had received ransoms," the insider said.


Yet, the source conceded it would be more effective for the Chinese government to work with Myanmar, which enjoyed a cordial relationship with Beijing.

In the briefing, Cheuk was asked why the law enforcement agencies had not done more to warn Hong Kong people about the dangerous scams despite receiving reports earlier this year. But he explained those reports were only individual requests for help.

"After we received more such reports in June, police produced videos warning people against overseas employment traps and broadcast them on Facebook," he said. "Hong Kong is a free and open city. Residents do not have to declare to us about their overseas visits."

Several politicians and NGOs, including Hong Kong-based Stop Trafficking of People and United States-based Global Anti-Scam Organisation, told the Post they received requests for help from local families with loved ones trapped in dangerous situations overseas.

Regina Ip Lau Suk-yee, the convenor of the Executive Council, the city's key decision-making body, said her New People's Party had received a request for help from a resident in Tai Po whose family member was being detained by a group called the KK Myanmar Business Group, which had demanded a US$20,000 ransom for his release.

The ongoing crisis has raised questions about whether Hong Kong authorities had themselves done enough to fight human trafficking.

Legal experts and the United States government have noted Hong Kong lacks a specific law that criminalises human trafficking and exempts victims from prosecution if they had participated in scams while being held.

"This string of news shines a spotlight on a legal lacuna in the Hong Kong criminal justice system, namely that we do not have any legislation that specifically criminalises human trafficking or forced labour," said University of Hong Kong law lecturer Patricia Ho.

But Ip, a former immigration and security chief, dismissed the accusation as reflecting "the American viewpoint".

"The Hong Kong government has denied that we are a human-trafficking hub because we have enough laws to handle human trafficking," she said.

In a separate development, the Macau police also said they received five reports of residents being asked to travel to southeast Asian countries including Cambodia and Laos for employment. All remained safe and none was held captive.

Police on Wednesday said 12 Hongkongers had been detained against their will so far this year and at least two were held for ransom after they fell for love and employment scams.

On the same day, the Immigration Department said it had received 17 requests for help since January from families of Hongkongers feared to have gone missing in Thailand, Myanmar, Cambodia and Laos. Twelve of 17 residents had safely left the countries involved, it added.

A spokesman for the Security Bureau clarified on Thursday that there were some cases that overlapped with those from the police and the Immigration Department.