Lands Department assistant director and her surveyor husband argue most of 33 conditions imposed on their plan to build homes on plot in Shek Kong should be scrapped.
A senior Lands Department official and her husband have applied for a second judicial review against her boss, this time for imposing "unacceptable" conditions on their bid to build houses in northern Hong Kong.

Department assistant director Anita Lam Ka-fun and her surveyor husband Thomas Tang Chiu-man applied for a judicial review in January, accusing the lands director of failing to make a decision on their rebuilding application, first submitted on October 10, 2012.

While that application was approved on February 26 this year, it was subjected to 38 conditions, which were later reduced to 33 following the couples' objection and the authorities' review.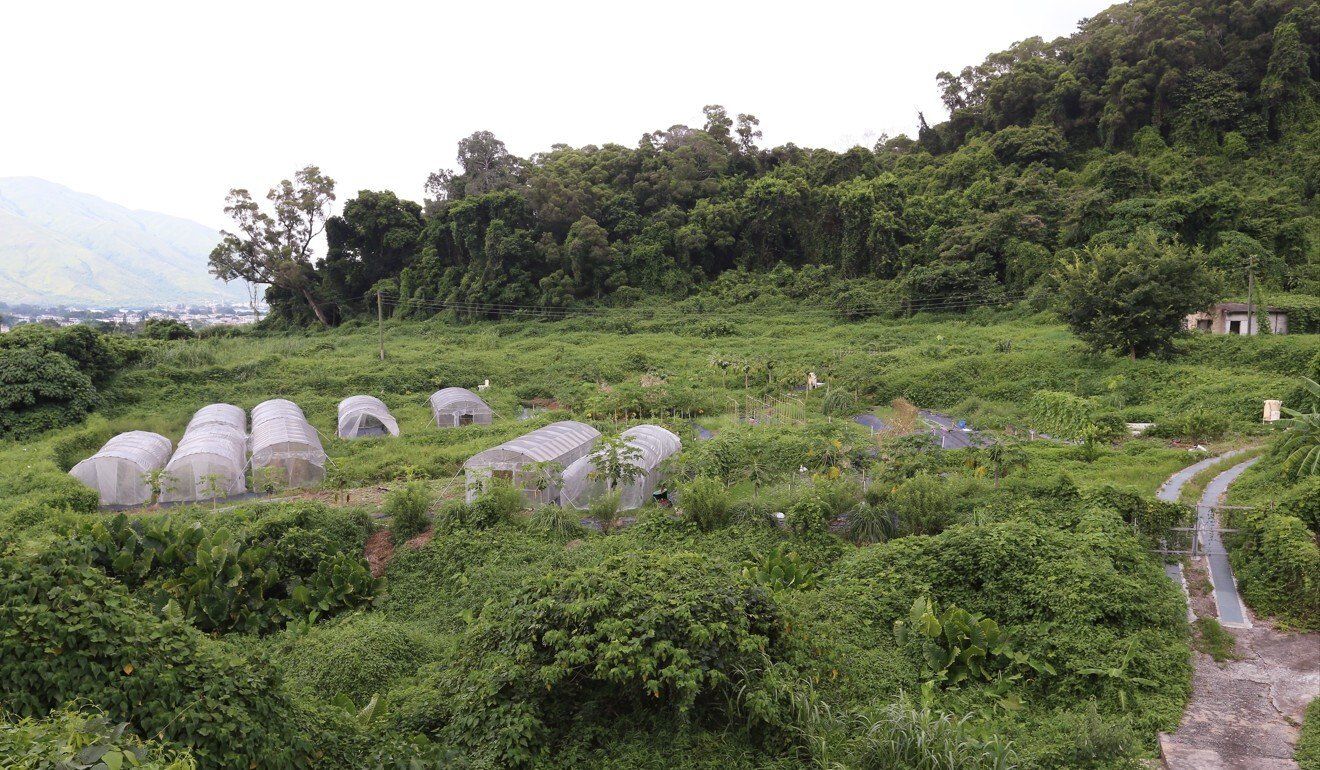 The farmland owned by Assistant Director of Lands Anita Lam and her husband Thomas Tang in Shek Kong.

But lawyers for the couple argued that 22 of the conditions should be dropped because they were ultra vires – or beyond one's legal authority – arbitrary, irrational, unreasonable and in breach of their legitimate expectation, as well as their right to build the houses.

The series of challenges concerns a plot of agricultural land measuring 8,274 square metres (2 acres) in Tsing Tam village, Shek Kong, which the couple bought for HK$18.8 million in July 2012. The site was just outside an area being studied for the planned Kam Tin new town.

Local newspaper Ming Pao Daily subsequently ran a story accusing Lam of taking advantage of insider information to make a HK$50 million profit on the land purchase.

Lam was investigated by the Independent Commission Against Corruption as well as the government, and found innocent.

In the filing submitted to the High Court last Friday, the couple said the director had abused his power and failed to adhere to standard practice without giving reasons, taking irrelevant matters, such as political or technical considerations, into account, which rendered his decision "bad in law".

"It was not until the applicants had commenced the first [judicial review] that [the director] determined the application and imposed the very unreasonable challenged conditions," the filing stated. "The natural inference to be drawn from the above is that the imposition of the challenged conditions was motivated by ulterior purposes."

The couple are now seeking court orders to quash the challenged conditions and for the director to reconsider their application, on top of damages for increased construction costs, loss of rental and enjoyment of the proposed houses.