New system offers only two tiers of compensation, to be determined by purpose of land resumption, with rates reviewed every six months.
Compensation rates for rural landlords to surrender their plots to the Hong Kong government will be raised in a simplified mechanism starting from this month, which officials say will help speed up development of the Northern Metropolis.

The revised arrangement will increase by 10 per cent the government budget for land resumption in the next five years in the New Territories, which involves 500 hectares (1,235 acres) of private land and costs HK$6.3 billion (US$802.9 million).

A spokeswoman for the Development Bureau on Tuesday said the measures were to address long-standing complaints from landowners about unfairness in the so-called ex gratia compensation system, used by the government to seize private agricultural land for building public housing, infrastructure, community facilities, conservation and so on.

"In future, when we pay, we will be just looking at the purpose of land resumption – whether your land is taken for development or not. There will be only two kinds of rates," she said.

The current system has four tiers where compensation is determined by location rather than purpose, with owners of plots located within planned new towns getting the highest rate, followed by those whose plots are situated nearby.

"A typical complaint from landowners is, 'why do I get a lower rate just because my plot is right outside the new town across the road, while another person on the opposite side of the road and happens to fall within the new town gets more?' Both are surrendering their land to build public housing after all," the spokeswoman said.

There was also dissatisfaction about less compensation for those making way for the construction of railways, columbaria and sewage treatment, although such facilities were of equal social importance as public housing, she added.

Under the new mechanism, which takes effect from Tuesday, all agricultural land to be taken for development purposes, regardless of location, will be covered by a "Tier 1" rate of HK$1,510 per square foot.

Other land that will be resumed for conservation or rural improvement will fall under the "Tier 2" rate of HK$755 per square foot, or half the Tier 1 rate. The rates are subject to review every six months.

Among the beneficiaries will be owners of sites outside new towns which will be taken to build 120,000 public housing flats.

The bureau expects to resume 500 hectares of private land from this financial year to 2026-27, and 200 hectares more beyond that. About 90 per cent of the land will be taken to develop the Northern Metropolis, which will be an expansion of existing new towns with an IT hub near the border with mainland China, housing 2.5 million people.

Officials expect the new framework will help clear resistance to land resumption, especially for the Northern Metropolis, and in turn speed up the project.

The Tier 2 rate will be invoked to seize wetland owned by major developers near the Deep Bay Area for permanent conservation, as part of the metropolis scheme.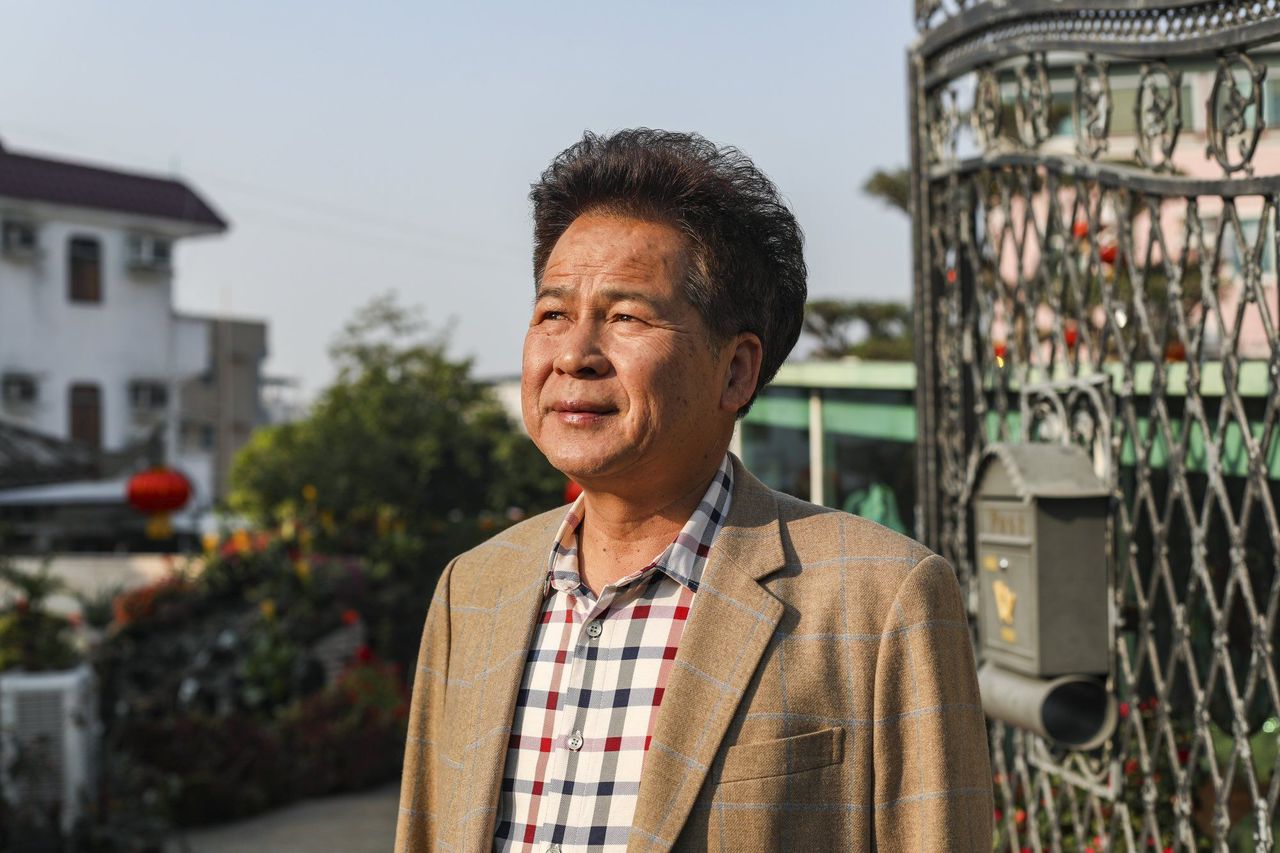 Leung Fuk-yuen, a landowner and a former chairman of Shap Pat Heung Rural Committee.

Compensation for residents living in squatter structures on rural land had been enhanced in 2018, with more cash or a new option to move to public rental housing.

Leung Fuk-yuen, a landowner and a former chairman of Shap Pat Heung Rural Committee, said the new mechanism was an improvement because the past formula was random and unfair.

Ryan Ip, head of land and housing research at Our Hong Kong Foundation, a local think tank, said the policy was to "trade cash for time" and would help contribute to the timely delivery of the housing programme.