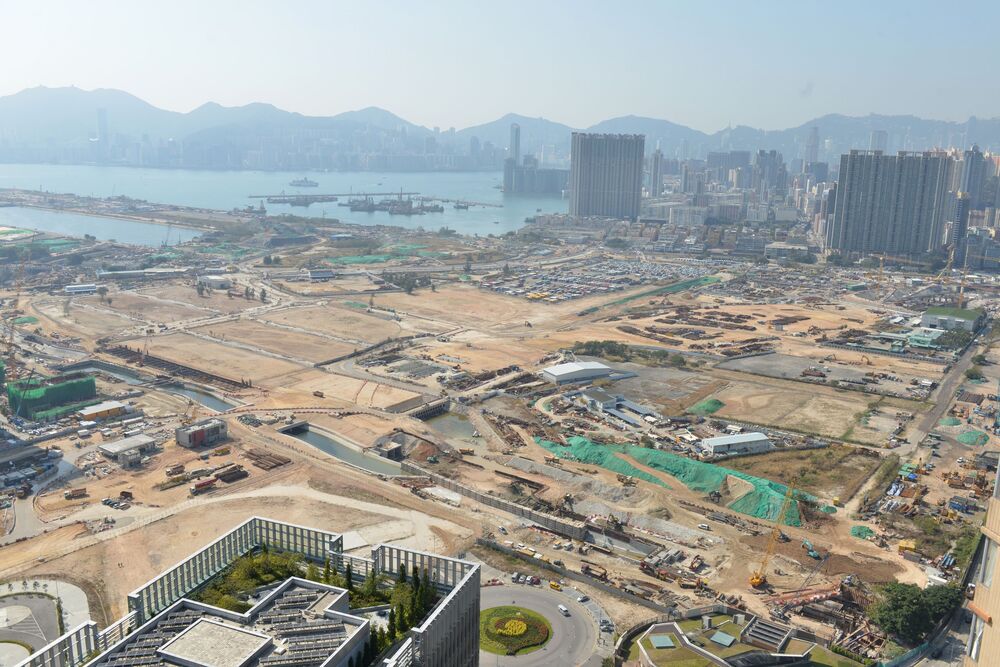 Hong Kong land sales now come with a national security warning
Hong Kong's government, which owns virtually all the land in the city, has inserted a national security clause into land sales.
An official tender document for a site on sale in Kowloon says a buyer can be disqualified if they or their parent firms engage in activities that endanger national security or affect public order.

The government updated its internal guidelines for procurement in August to include security law requirements, according to a local report citing a government spokesperson. The clause was first included in its tender for a Kai Tak site in November, it added.

The move underscores the risks for the tycoons who control Hong Kong's biggest developers, although it's not seen as changing the way they do business.

"The potential impact of this clause may be limited," said Patrick Wong, a Bloomberg Intelligence analyst. "It has been added in the land lenders for a few months and major developers like Sun Hung Kai, CK Asset and Henderson Land have also submitted their bids on recent tenders."

Land has played a key role in Hong Kong ever since the territory was colonized in the 1840s. Almost all land in Hong Kong is leasehold and owned by the government, with the exception of the 173-year old St John's Cathedral site in Central.

The government relies on land auctions to the highest bidders for the bulk of its revenue. Land premium and stamp duties account for a third of the exchequer's total income.

Beijing imposed the security law on the city in 2020 to prevent dissent in the wake of often-violent protests the year before.

The clause is also part of the contract when leasing government properties. The Foreign Correspondents Club said in November, when renewing its lease of a former ice house, that the government introduced standard clauses in the new tenancy to safeguard national security.

The city's largest builders are Sun Hung Kai Properties Ltd., CK Asset Holdings Ltd., New World Development Co., Henderson Land Development Co. and Wheelock Properties Ltd.