In strongest statement yet on incident, Paul Lam cites President Xi Jinping's call for city to uphold rule of law and judicial independence.
Hong Kong's new justice minister has condemned claims by three London-based lawyers who said they received threatening emails purportedly from national security police after representing jailed media tycoon Jimmy Lai Chee-ying.

Secretary for Justice Paul Lam Ting-kwok issued his strongest condemnation yet on the incident, questioning the "common sense" of the trio and telling a radio programme on Saturday that the case was a typical plot to vilify Hong Kong.

Lam said he instead found "important" assurance from President Xi Jinping's recent remarks, citing the Chinese leader's call for the city to hold on to its common law system and uphold judicial independence.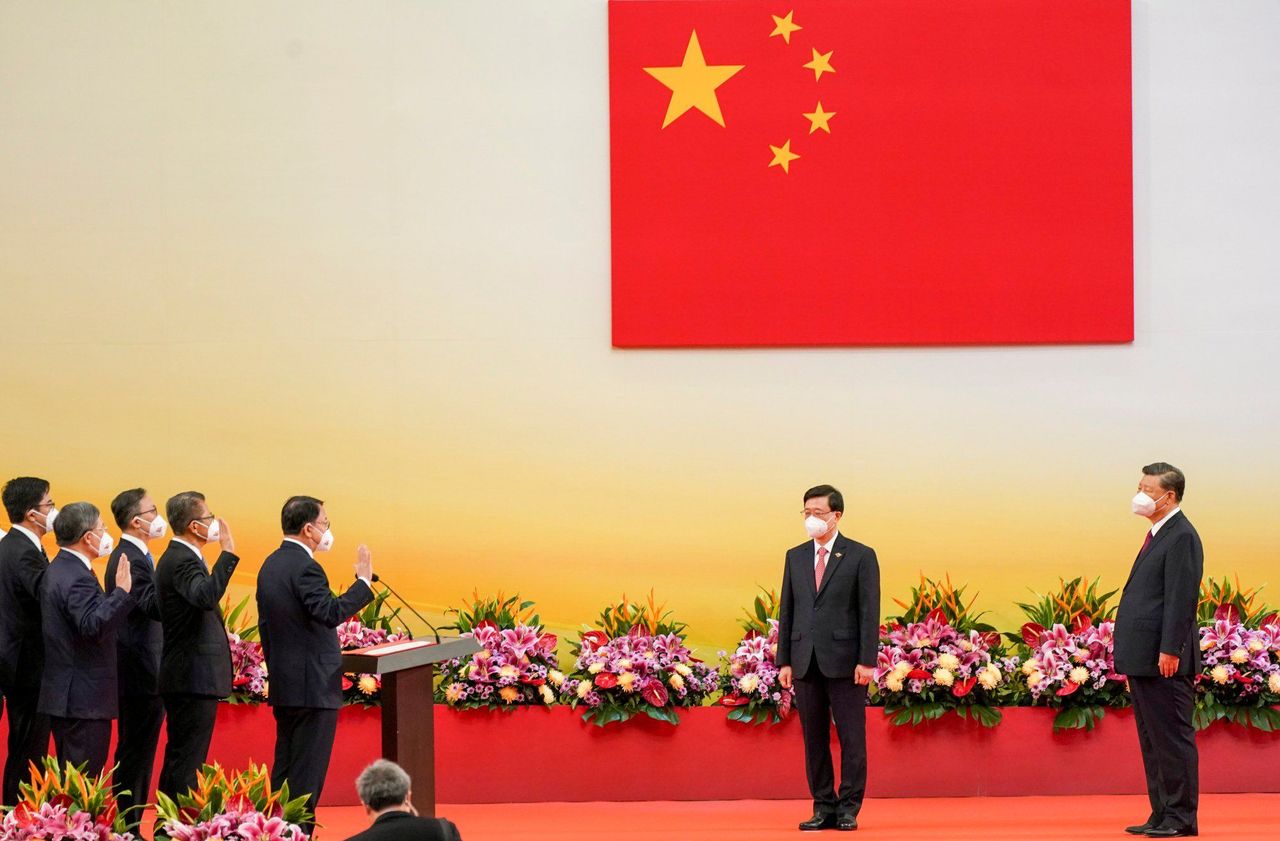 President Xi Jinping officiates at the July 1 swearing-in ceremony of the new Hong Kong administration.

"I find it very odd that these so-called British lawyers, who would have received an education like me and have common sense, cannot tell true from false, and yet they made it sound like it's real," Lam said.

The three barristers – Caoilfhionn Gallagher QC, Jonathan Price and Jennifer Robinson – earlier told the Post they had been receiving email threats since they took up Lai's case in presenting it to the UN to secure his release in Hong Kong, an episode which made headlines worldwide.

Lai, founder of the now-defunct Apple Daily newspaper, is facing charges under the Beijing-imposed national security law and has been denied bail by local courts.

The trio said the messages came from a sender claiming to be from the "national security wing", stressing: "Whether they are genuine or fake, it is a clear attempt to intimidate us and interfere with our ability to represent our client."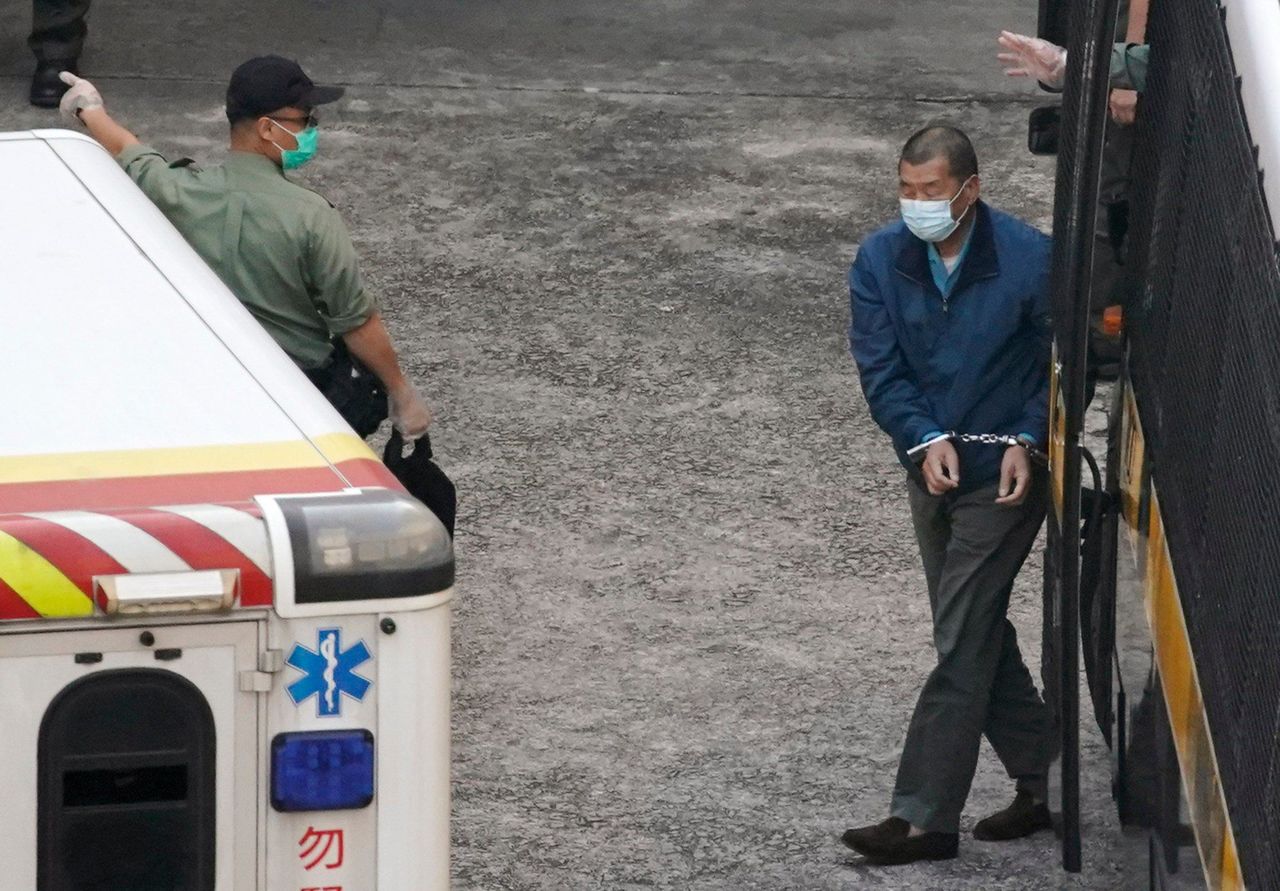 Apple Daily founder Jimmy Lai is in jail and facing national security charges.

Speaking on his ninth day in office, Lam said he would not draw conclusions on the motives of the UK barristers, but added: "I have to condemn incidents like this in the strongest terms. This is a way to vilify Hong Kong at the lowest cost, despite police having already said the threats are fake. Once it gets reported, it will be all over the place."

Police issued a warning against impostors on Friday, hours after the news came to light.

"This is often a typical way to vilify Hong Kong," Lam stressed, urging the public to be vigilant and saying "people will do anything to smear Hong Kong".

Lam noted that in a recent visit to the city to celebrate Hong Kong's 25th anniversary of its return to Chinese rule, Xi had urged the city to maintain its common law system and judicial independence.

"It's an important message," Lam said, adding that Xi recognised the city's unique edge which should be maintained.

"Although it has been stressed time and time again that Hong Kong is an executive-led government, Hong Kong's judiciary remains independent, which was stated emphatically by President Xi."

He accused Western media of biased reporting and pledged to take the first opportunity to speak to foreign business chambers and consulates in Hong Kong, as well as make overseas trips in a bid to clear the air.

On Thursday, the European Parliament passed a non-binding resolution to condemn the arrest of senior Hong Kong cleric Cardinal Joseph Zen Ze-kiun and four other trustees of the 612 Humanitarian Relief Fund, which provided legal and financial help to protesters. They were arrested on the grounds of colluding with foreign forces under the national security law.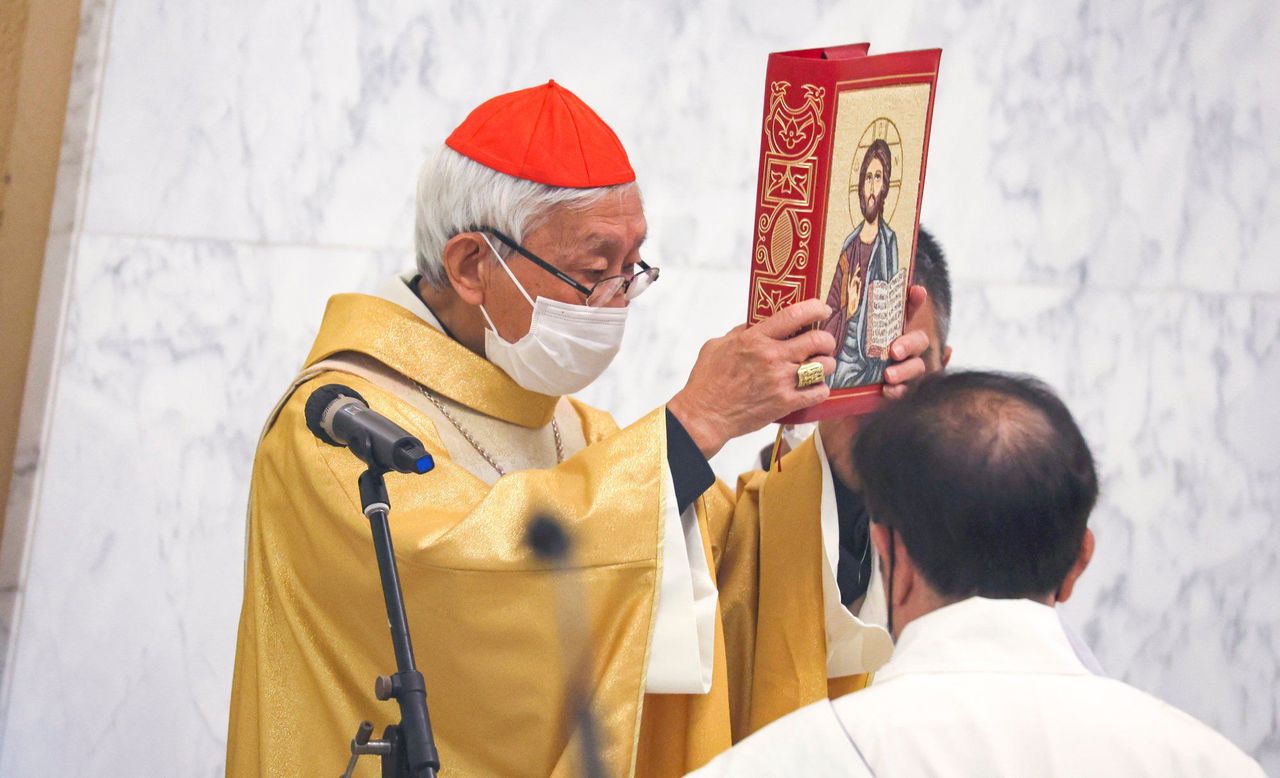 Cardinal Joseph Zen is among those arrested under the national security law.

Lam, a senior counsel in civil practice before joining the government, said the EU's characterisation was "utterly incomplete and inaccurate", adding his words were from the "bottom of his heart".

He acknowledged that the national security law, which targets secession, subversion, terrorism and collusion with foreign forces, had limited freedom of speech to a degree since its enactment in 2020, noting that any suggestion of separatism would be banned.

But he said the restriction was reasonable and allowed under international human rights conventions, for "collective welfare".

"First comes the country, and then family and then oneself," he said.

On the city's duty to legislate its own security bill under Article 23 of the Basic Law, the mini-constitution, Lam called it "long-overdue homework", but noted authorities would have to first ensure its effectiveness before presenting it to the legislature.

He also explained the division of labour with deputy Horace Cheung Kwok-kwan, who is occupying a newly created position. Critics have challenged the cost and effectiveness of such a post.

Lam said Cheung would be in charge of promoting the rule of law, developing legal technology, nurturing legal experts for specialist knowledge conducive to the city's development and building up legal services in the Greater Bay Area.

The bay area is Beijing's ambitious plan to turn Hong Kong, Macau and nine other southern Chinese cities into an innovation and economic powerhouse rivalling Silicon Valley.