Secretary for Justice Teresa Cheng is expected to 'sign a number of cooperation arrangements … in the areas of legal, dispute resolution and deal-making services'.
Hong Kong's legal professionals looking to get a foot in the door in mainland China are set for a boost this week, with the city's justice minister set to visit Beijing for policy discussions and to sign cooperation deals on cross-border exchanges.

Secretary for Justice Teresa Cheng Yeuk-wah will travel to Beijing on Tuesday for a four-day trip to meet officials from various ministries and authorities, according to a government statement.

"She will also sign a number of cooperation arrangements in order to enhance training and exchanges between the mainland and Hong Kong in the areas of legal, dispute resolution and deal making services," the statement said.

Earlier this month, Hong Kong Chief Executive Carrie Lam Cheng Yuet-ngor– along with Cheng, and the city's finance, security and mainland affairs ministers – visited Beijing to celebrate the 100th anniversary of the founding of the Communist Party.

But Cheng's coming tour will mark the first time a senior Hong Kong official has visited the capital for policy talks since Lam and five ministers went there last November to discuss topics such as aviation, health, technology and financial services.

By contrast, Macau's transport, audit, justice and social affairs chiefs have all visited Beijing since April, while the gambling hub's chief executive, Ho Iat-seng, was in Shanghai last month.

Cheng also had a four-day trip to Beijing two years ago, during which she met representatives from the Ministry of Justice, Ministry of Foreign Affairs, the Supreme People's Court and the Beijing Internet Court. Cheng also attended a joint conference on Beijing's belt and road international trade initiative.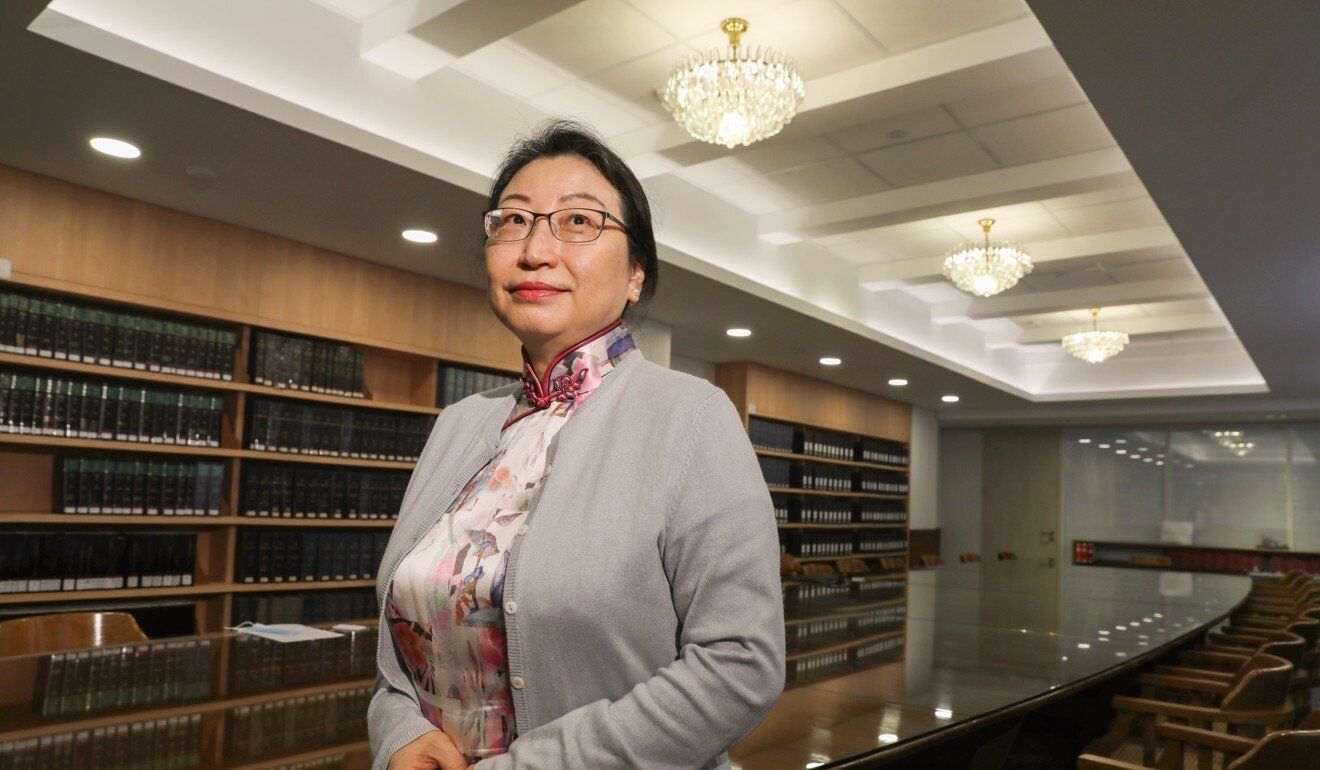 Secretary for Justice Teresa Cheng.

Pro-establishment lawmaker and barrister Priscilla Leung Mei-fun said she hoped that more senior officials would be following in Cheng's footsteps and meeting their Beijing counterparts to discuss areas of potential cooperation.

"Meeting in person is surely better than meeting through video conferencing … especially when we need Beijing's support so the city's border can be reopened," she said.

"I hope other officials, including the commerce, finance and health ministers, can also visit the capital soon, and bring with them projects and proposals to talk about. Newly promoted ones, such as the chief secretary, can bring with them sincerity even though they have close ties with the central government already."

Legislator Horace Cheung Kwok-kwan, an adviser in Lam's de facto cabinet, the Executive Council, said all senior ministers should plan to meet their mainland counterparts to foster mutual understanding.

Sources said that while other senior officials did not have any foreign or mainland visits coming up, they had been holding meetings via video conferencing. The government had also been in touch with mainland authorities about planning such trips, as well as on policy matters, the insiders added.

Felix Chung Kwok-pan, leader of the Liberal Party, said he hoped Cheng's trip to Beijing would help to persuade the central government to reopen the border with Hong Kong. And while the talks on legal cooperation were a positive development, he added, there were more pressing priorities amid the economic fallout of the coronavirus pandemic.

"Apart from officials, the business sector should also be allowed to go overseas and strike deals, especially when we have not recorded any local infections for more than 40 days," he said, calling for local quarantine exemptions to be expanded to more sectors.

"Senior officials also need to go abroad to visit countries where the epidemic has come under control, to start promoting Hong Kong."

Law Society president Melissa Kaye Pang, meanwhile, said she hoped Cheng could help Hong Kong lawyers secure more secondment, learning and work opportunities internationally and on the mainland.

Pang said the legal sector had suggested a trial programme for Hong Kong law students and young lawyers allowing them to take a "gap year" to study and work in neighbouring Guangdong province.

Pang also noted that on Saturday, more than 600 legal practitioners in Hong Kong would take a special qualification exam for practising specific types of civil and commercial law in nine Guangdong cities. "We hope the scope of services can be expanded for those who pass the … examination," she added.