Judge Ernest Michael Lin jails four men for up to two years for their part in illegal demonstration in Tsim Sha Tsui on November 18, 2019.
Four Hong Kong men were on Wednesday jailed for up to two years for offences related to an unlawful assembly during the 2019 anti-government demonstrations as the judge said their efforts to help young protesters was "nearly paedophilic behaviour" and "blind idolisation" of teenage offenders.

Judge Ernest Michael Lin Kam-hung said the defendants had acted under the misconception people trapped on the Polytechnic University (PolyU) campus in Hung Hom, Kowloon, in a stand-off with police were young teenagers and that their actions would assist them.

He added that their support for the students and teenage protesters involved in the campus unrest was "blind idolisation" of young people and disregarded moral principles.

"This kind of nearly paedophilic behaviour can only flatter young people's egos and inflict more damage on society," Lin said.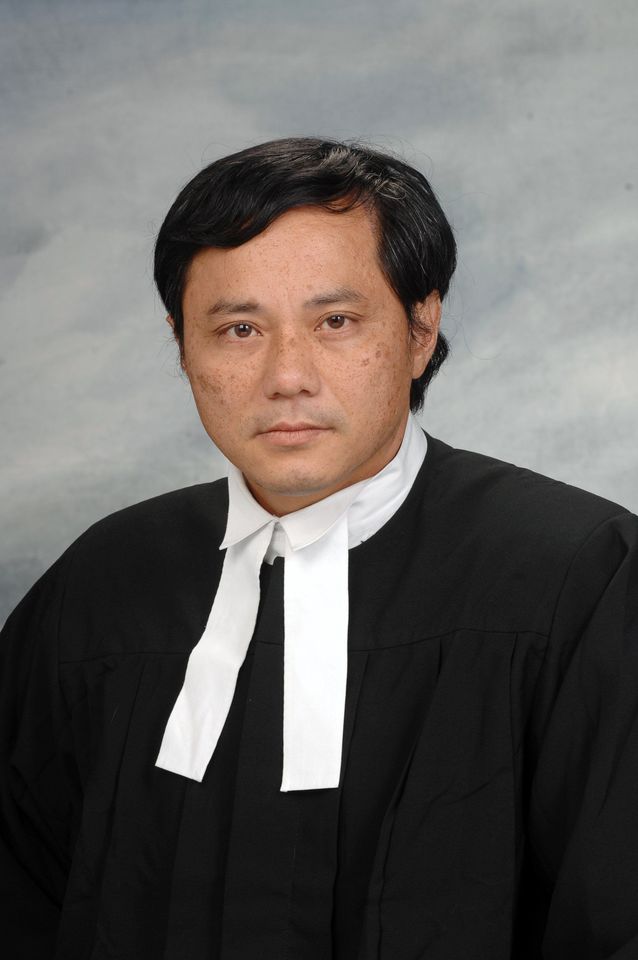 Judge Ernest Michael Lin.
Former schoolteacher Mok Tak-wai, 40, retired Chan Chung-yee, 72, and unemployed Tam Ho-ming, 24, were last month found guilty after trial of taking part in the unlawful assembly in Tsim Sha Tsui, also in Kowloon, on November 18, 2019.
Tang Cheuk-yu, 28, a freelance journalist, was convicted of possession of a laser pointer and multipurpose knives. All four had denied the charges.
They were the last group of demonstrators to be sentenced in the District Court over the Tsim Sha Tsui incident, which diverted police resources from the PolyU siege – the scene of some of the most violent clashes of the 2019 social unrest.
The court highlighted the demonstration in support of the campus protest had paralysed a major part of Tsim Sha Tsui and prevented people from going to work or shopping.
Lin admitted there was a lack of evidence that the illegal gathering had involved careful planning or had caused serious casualties or damage.
He added, however, that it was the result of "a series of violent incidents" and the offences demanded deterrent sentences.
He jailed Mok, Chan and Tam for two years and sent Tang to prison for 15 months, pointing to a lower maximum sentence for the weapons offence.
A 27-year-old woman was sentenced to a year behind bars in a separate case on Wednesday for planning her boyfriend's escape from the city after he stabbed a police officer in the arm at a protest two years ago.
Cheung Tsz-ching, an engineering trainee, was found guilty last month of perverting the course of justice for helping 26-year-old civil engineer Wong Kwan-wa, get a seat on a flight to London just hours after he attacked a police officer in Causeway Bay on July 1, 2020.
The attempt to leave Hong Kong, however, was unsuccessful as Wong was arrested on the plane by police just before take-off.
Wong was earlier jailed for five years on rioting and wounding charges after he was convicted on his own confession.
Judge Frankie Yiu Fun-che told Chueng the justice system would have been seriously undermined if Wong had been able to flee Hong Kong.
But Yiu accepted that Cheung's offence was relatively minor because of the lack of premeditation and organisation involved.