In granting Bao Choy permission, High Court judge says defence brought up a point of law of great and general importance.
Hong Kong's top court is set to hear a challenge from the first journalist convicted for breaking rules on searching a Hong Kong government vehicle registry for an investigative documentary into a mob attack during the 2019 protests.

In granting Bao Choy Yuk-ling permission to take her case to the Court of Final Appeal, a High Court judge on Friday said the defence brought up a point of law of great and general importance that was reasonably arguable.

Justice Alex Lee Wan-tang said the contention over her registry search application bore great and general importance for journalists and those seeking to conduct record searches for different purposes such as debt claims.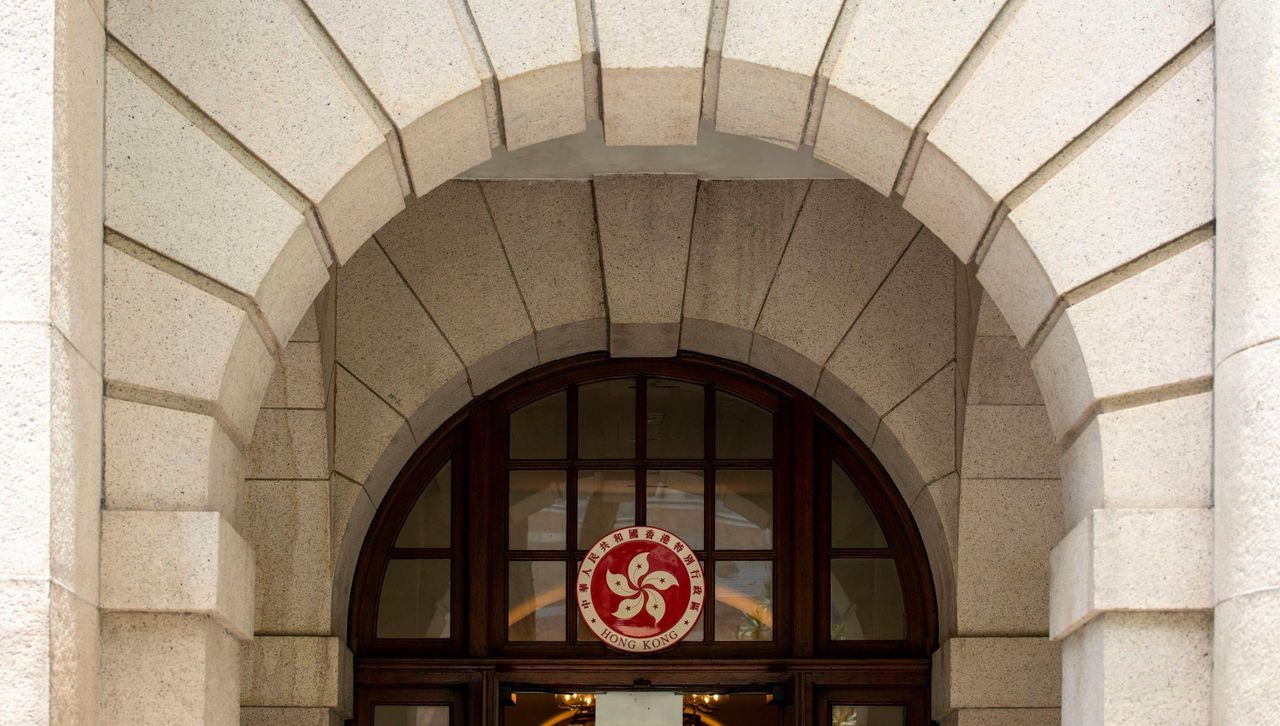 The Court of Final Appeal in Central.
After learning of the decision, the freelance journalist said outside the court: "I have persevered in my faith and haven't found a reason to give up yet as of today.
"I will treat this as usual, press on and hope that I will continue on my path to justice."
The judge's decision came after the High Court last Monday rejected her first appeal and upheld the magistrate's verdict, ruling that the personal data was never intended for journalistic activities, merely for transport-related matters.
The 39-year-old was found guilty last year for knowingly making false statements to the Transport Department over her use of its car registration database for a documentary investigating the police's response to the mob attack at Yuen Long railway station.
Choy was fined HK$6,000 (US$769) as a magistrate rejected journalism as justification for searching the government records, sparking concerns on possible suppression of press freedom when the government was already tightening access to information.
After Choy's prosecution, the department introduced an email notification system in January last year allowing car owners to "take precautionary actions" whenever a third party sought access to their personal details in the database.
On Friday, Lee granted her the certificate she would need to challenge the lower court's decision, and said it could be disputed whether the transport commissioner was obliged to provide information requested by anyone making an application for any particulars in the government's vehicle registry.
The judge also approved another point of contention over whether a journalist seeking to investigate whether someone had fled by car after committing crimes besides transport offences could be considered as a transport-related matter.
Lee explained that Choy's intention to use the information obtained in her registry search for her documentary was to let the public know who drove the car concerned and to where.
Choy has 28 days to make an application to the Court of Final Appeal for leave by way of a notice of motion.
The documentary, released by RTHK a year after the incident, revealed details about the mob attack on July 21, 2019, when white-clad men stormed Yuen Long MTR station and 45 people were injured.