Exco convenor Regina Ip doubles down on party's proposal ahead of coming budget address.
A top Hong Kong government adviser has said the Jockey Club had overreacted to her party's proposal to raise the football betting tax, stressing that she believes unlike horse racing, operations for the former cost much less.

Regina Ip Lau Suk-yee, convenor of key decision-making body the Executive Council, on Sunday also reiterated that there was no need to hand out more consumption vouchers in next month's budget address, because most people would only spend on necessities that would have little effect on boosting the economy.

New People's Party, chaired by Ip, last Thursday suggested increasing the football betting duty from 50 to 80 per cent of revenue, a move it said would bring in HK$5.9 billion (US$753 million) for the city's coffers.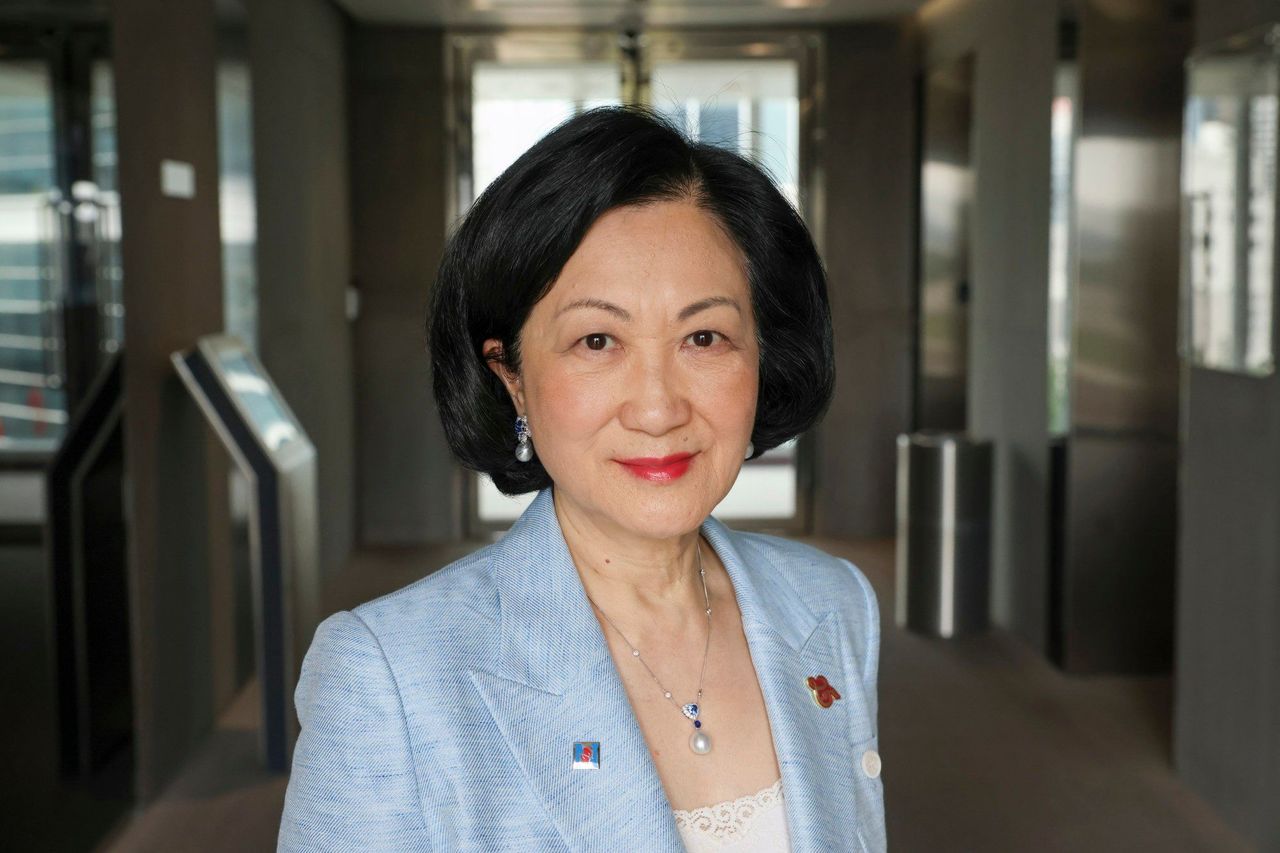 Regina Ip, convenor of the Executive Council.
In a lengthy statement issued later that day, the club said the proposed raise might result in a deficit in operations, which would "destroy" its business model and jeopardise public interest.
The club raked in HK$19.7 billion in earnings from football bets in the financial year ending June 30, 2022, compared with HK$19.4 billion for horse racing.
Ip on Sunday defended her party's proposal on a radio programme, saying she believed there was room for a tax increase because football betting was run at a lower cost.
"In horse racing there are horses to feed and other maintenance works, but in football betting it is just about designing a programme. They should contribute more money to the government," she argued.
Ip added the Jockey Club was overreacting to her party's proposal, which was a response to a government consultation ahead of the budget address.
"There is no organisation that can completely deny people's suggestions and call for evaluation. It is impossible to shut everything out," she said.
A spokeswoman for the Jockey Club on Sunday said the organisation had no further comment beyond its earlier statement.
Ip's party also argued the government should not launch another round of consumption vouchers, taking a position at odds with most other political groups.
Ip maintained that as many residents had been spending the vouchers on necessities such as transport and groceries, a further round of vouchers would not deliver a considerable boost to the economy. She argued the easing of
Covid
-19 pandemic rules, such as the scrapping of isolation orders starting on Monday, would have a greater impact.
The needy would be better served through more targeted relief measures, such as rent waivers for public housing, she said.
The government should rein in spending as the recent increase in recurring expenditure had outpaced economic growth, which was inconsistent with the principle laid out in the Basic Law, the city's mini-constitution, she argued.
Financial Secretary Paul Chan Mo-po noted in his Sunday blog that "cutting expenditure is a must" in next month's budget to deal with the huge fiscal deficit. Relief measures in place for years might be trimmed, but a blanket cut was probably not appropriate given the economy was only starting to recover, he said.
"When considering different measures, we will minimise the impact on vulnerable groups as far as possible, but we also hope everyone can understand and support the necessary cut in expenditure and even the possible need to share extra tax burden."
On Saturday, Chan told a public forum he would consider a tax break for middle-class families hiring foreign domestic workers to help households cope with the pressures of a post-pandemic economy.
Chan also told the forum the government was still undecided on whether to continue its consumption voucher scheme. Residents received HK$5,000 in 2021 and HK$10,000 last year, costing the government a total of HK$102.4 billion.
The Society for Community Organisation, which assists low-income residents, called on the government to distribute HK$10,000 in cash to residents living below the poverty line.
"[If we're] short on money, let's be more precise and give money to residents who are actually facing more hardship," said the organisation's deputy director Sze Lai-shan.
The NGO also proposed increasing profits tax and introduction of windfall tax that targeted certain industries.
The finance minister recently projected a budget deficit exceeding HK$100 billion for the current financial year, almost twice his estimate in February last year. The city's reserves could also fall to about HK$800 billion, equivalent to 12 months of government spending, according to Chan, who on Sunday revised this figure up from a previously reported 11 months.