Theme park aims to hire 600 frontline staff for new facilities and to prepare for arrival of visitors from overseas and mainland China.
Hong Kong Disneyland on Thursday launched an unprecedented job fair aiming to hire 600 frontline staff for a string of new features coming this year as the city finally opened to visitors from overseas and mainland China.

The loss-making theme park also said it would not rule out further recruitment this year if the tourism industry recovered following the lifting of travel curbs.

Among the around 3,000 jobseekers at the resort was Oscar Lai, a 21-year-old who had spent half a year in the city's Lai Chi Rehabilitation Centre for his role in the 2019 anti-government protests.
Lai, who has been looking for a job for more than a year, said prospective employers often stopped contacting him after noticing his criminal record.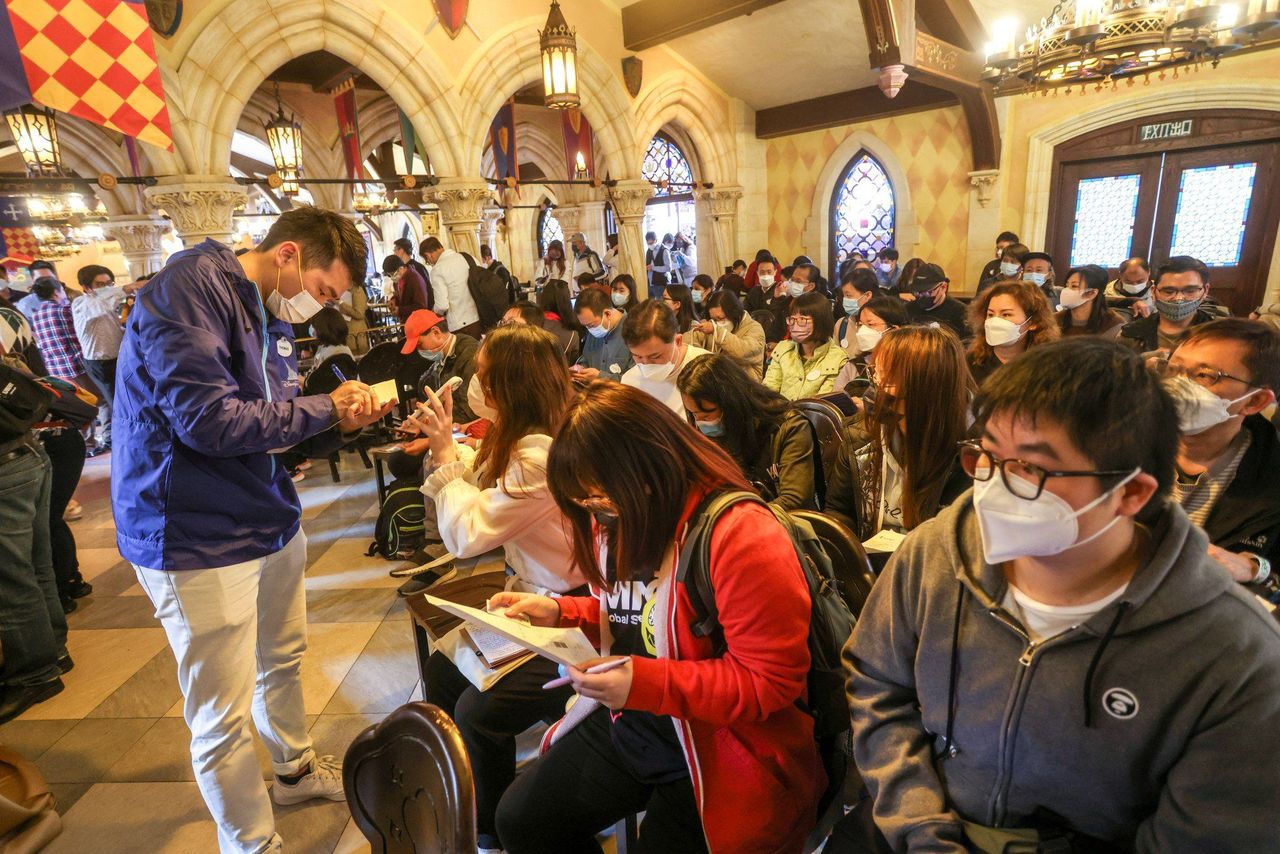 Hundreds flock to a job fair at Disneyland.
"I want to see people's smiles," he said. "But I don't know whether Disneyland will be concerned [about my criminal record]."
Lai was supported by SidebySide, formerly the Society of Rehabilitation and Crime Prevention, Hong Kong, a social welfare organisation. More than 30 NGOs that offered opportunities to city residents were invited to the fair.
Eric Chau, a university student working as a part-time cashier at a convenience store, joined the fair, hoping to secure a full-time job as a Disneyland attraction host after graduation.
"It will be such an exciting thing to work in the Disney culture," the 22-year-old said.
Apart from youngsters, some middle-aged jobseekers were also looking for opportunities at the resort.
Ann Lee, a 50-year-old who quit her job as a clerk, said she wanted to change her career path.
"I have no idea about [the Disneyland resort culture], but I feel like a big company like that will offer me a stable income and benefits," she explained.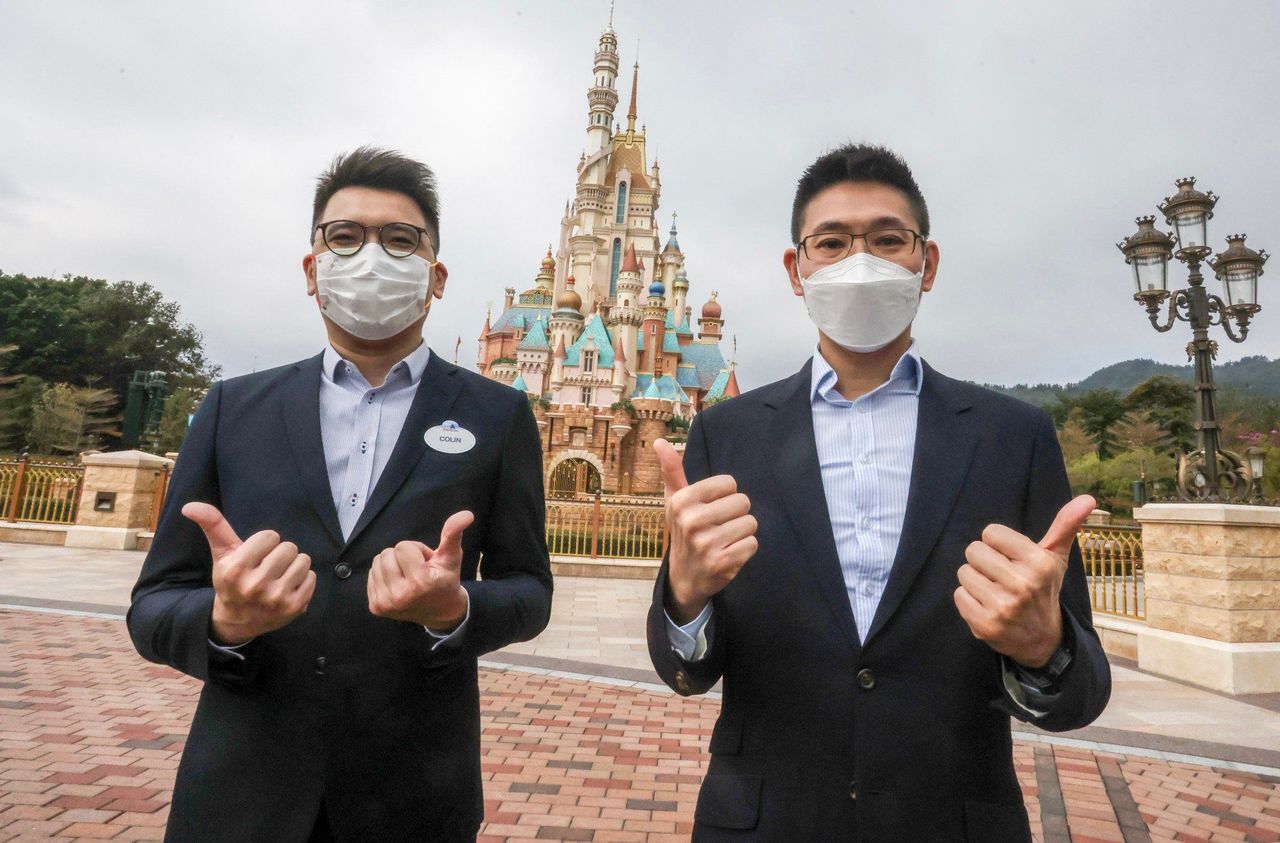 Director Talent Acquisition Colin Chang and Deputy Executive Director Hong Kong Federation of Youth Groups Chan Man-ho at the Disney Land open day.

Colin Chang, director of Hong Kong Disneyland's talent acquisition, said they launched the recruitment drive to cope with the completion of the park's new facilities and to be better equipped to receive visitors from overseas and the mainland.

He added that he would not rule out further recruitment within the year.

Chang also insisted the resort was adequately staffed, adding the park, which opens five days a week and closes on Tuesdays and Thursdays, might adjust its opening time according to demand.

In the second half of this year, the park will feature an attraction called World of Frozen, inspired by the 2013 Disney film Frozen about a princess who teams up with an iceman, his reindeer and a snowman to find her sister.

According to Chang, most of those recruited will be junior staff with a salary range of HK$15,000 (US$1,912) to HK$20,000.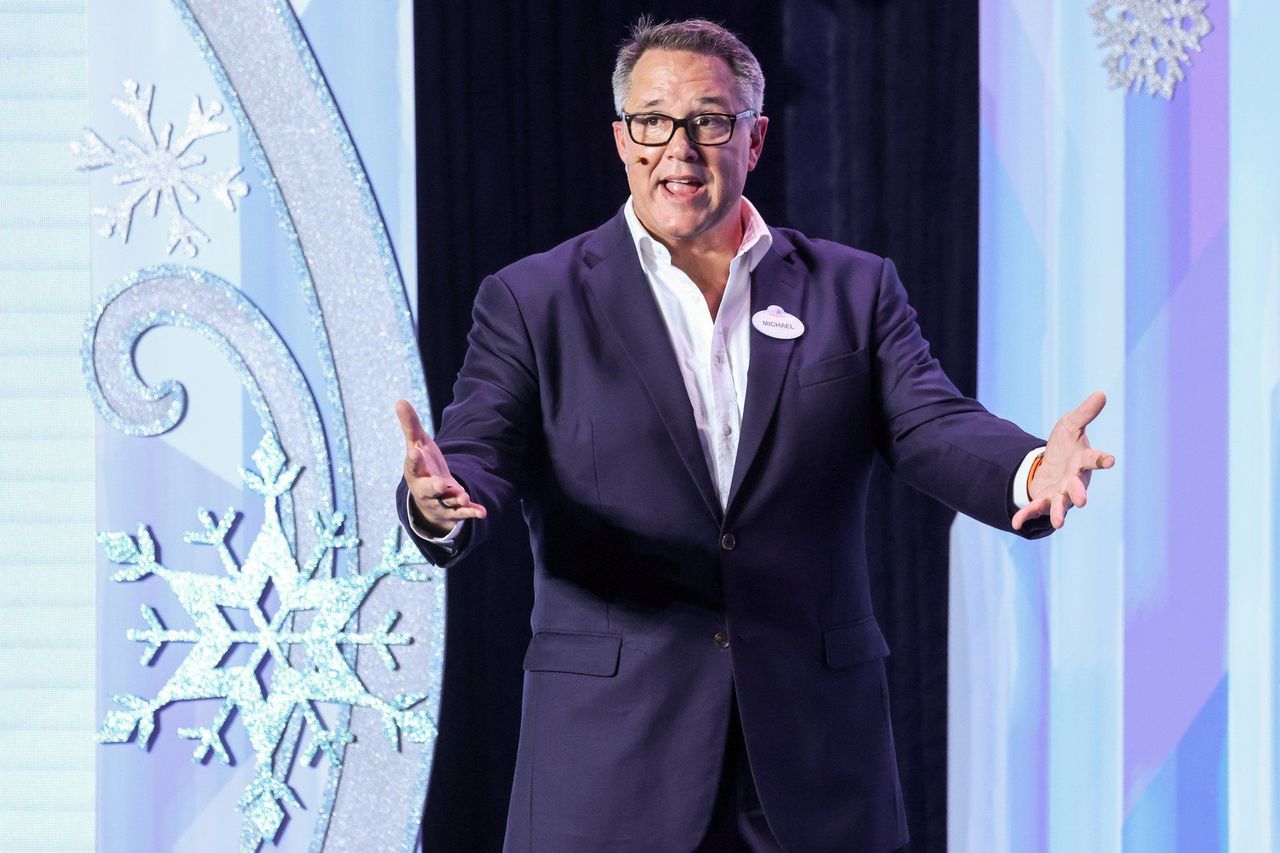 Hong Kong Disneyland managing director Michael Moriarty.

Hong Kong Disneyland managing director Michael Moriarty on Thursday said they would continue to work closely with the city's Tourism Board.

"We just can't wait to show our tourists what exciting offers we have right now," he said.

"We are preparing to welcome more international and mainland tourists back to Hong Kong and Hong Kong Disneyland," Moriarty added.

"We are well placed to be the first [destination] to reactivate Hong Kong's tourism industry and bring differentiated offerings to guests from overseas and mainland China."

Cross-border travel between Hong Kong and the mainland reopened on January 8, while Covid-19 testing requirements for travellers are set to be dropped as early as next Monday.

On Thursday, Chief Executive John Lee Ka-chiu launched the "Hello Hong Kong" campaign to lure visitors back to the city, with the first phase worth at least HK$100,000.

As part of the tourism drive, the Airport Authority will cover the cost of 700,000 free airline tickets under a HK$2 billion relief package put in place three years ago for the aviation industry. Hong Kong will also host a series of major trade shows and conventions, as well as sports and arts events.

The city government owns 52 per cent of the park on Lantau Island, with the rest held by the US-based Walt Disney Company via a joint venture called Hong Kong International Theme Parks.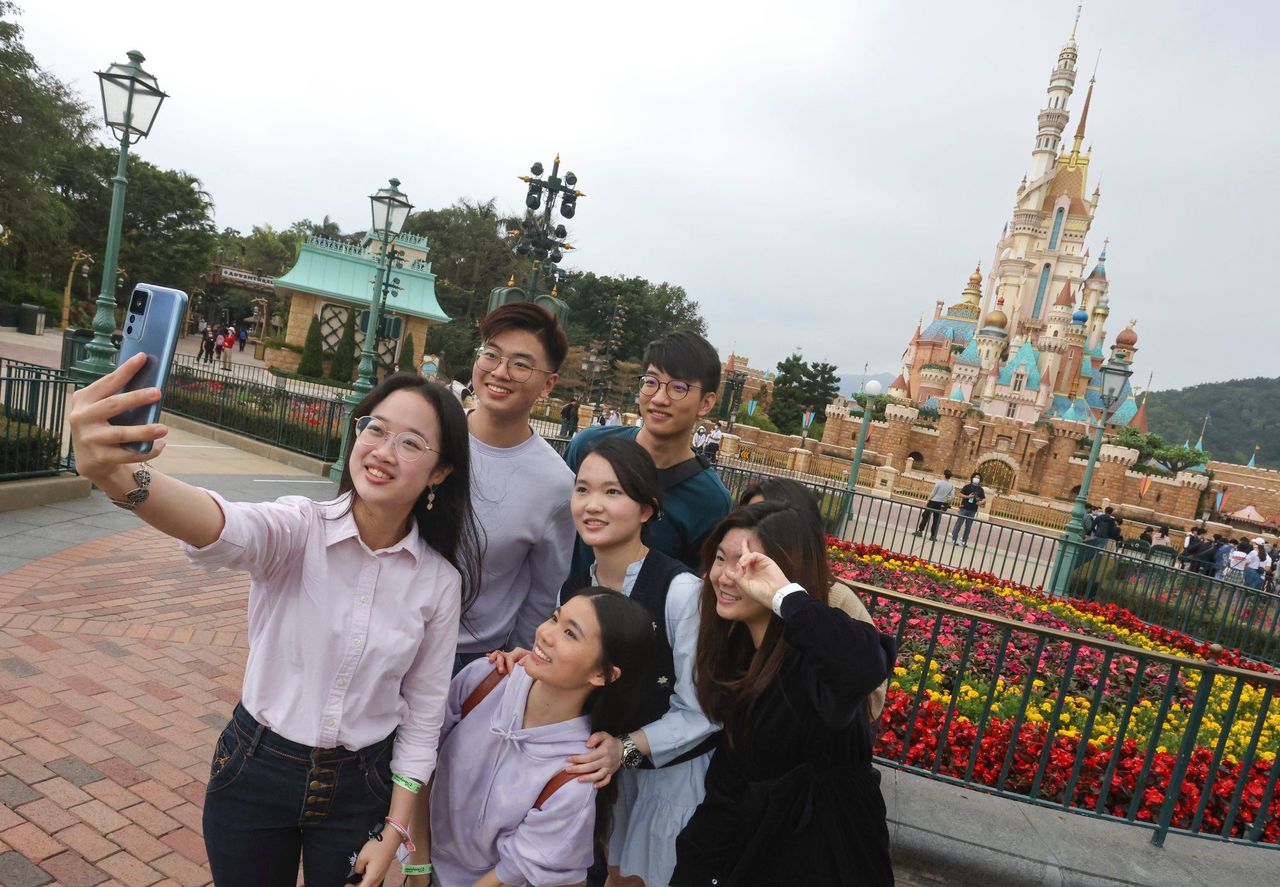 Jobseekers at an open day at Hong Kong Disneyland.

The theme park has faced a series of blows in recent years. Tourism declined throughout the second half of 2019 as Hong Kong experienced months of social unrest, before visitor arrivals dried up altogether in 2020 when Covid-19 struck.

It posted HK$2.4 billion in losses for its last financial year – the seventh consecutive loss-making year. The park has turned a profit only three times since opening in 2005.