Nalgae has already wreaked havoc in the Philippines, killing at least 45 people.
The Hong Kong Observatory will consider issuing the No 3 typhoon warning signal between 4pm and 7pm on Monday, saying local winds will further strengthen at night as Severe Tropical Storm Nalgae edges closer to the city.

The forecaster earlier said the No 1 warning signal would remain in force at least until 4pm on Monday.

Nalgae was expected to enter the northern part of the South China Sea later on Monday and would maintain a distance of more than 400km from Hong Kong, it said.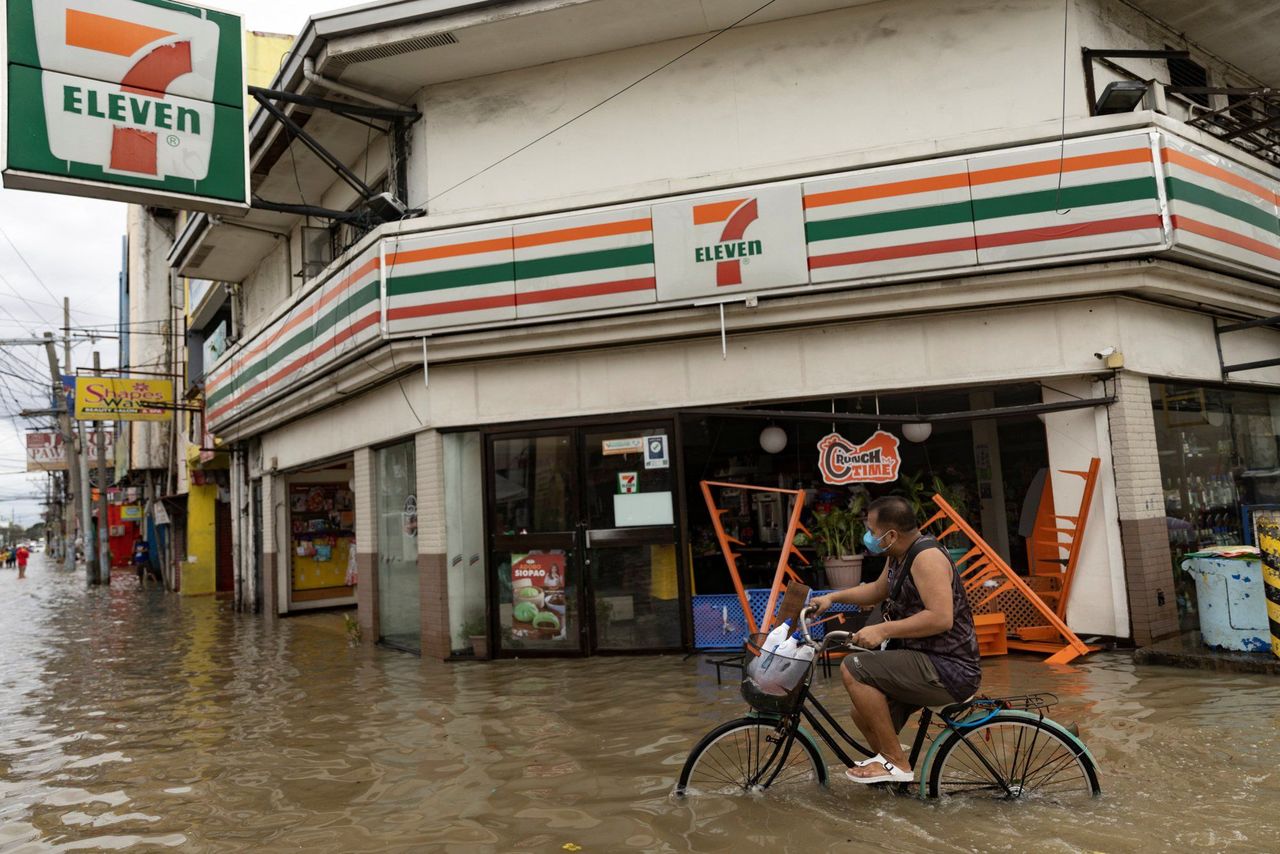 Flooding in Imus, Cavite province, after Nalgae slammed into the Philippines.

Nalgae, which killed at least 50 people in the Philippines, had adopted a northerly track and continued to move across the central part of the South China Sea in the past few hours, the Observatory added.

A northeast monsoon was also affecting southern China.

The effect of the storm and the monsoon means it is expected to be blustery over the next few days and winds on high ground could reach gale force.

The outer rain bands associated with Nalgae – Korean for wings – were also expected to bring squally showers to the coast of Guangdong in the midweek.

Sunny periods were expected on Tuesday with temperatures ranging between 22 and 27 degrees Celsius. It will be cooler with showers on Tuesday and Wednesday.

The Observatory issues the No 1 typhoon signal when a tropical cyclone is inside 800km of Hong Kong and could potentially affect the city.