Temperatures expected to drop to the single digits over the weekend under influence of northeast monsoon and rain band.
Hong Kong forecasters on Tuesday issued the first cold weather warning of the season and predicted the mercury would drop to single digits over the weekend as a winter monsoon approached.

The Observatory said it would be cold over the coastal areas of Guangdong province over the next few days because of the influence of the northeast monsoon and a band of rain.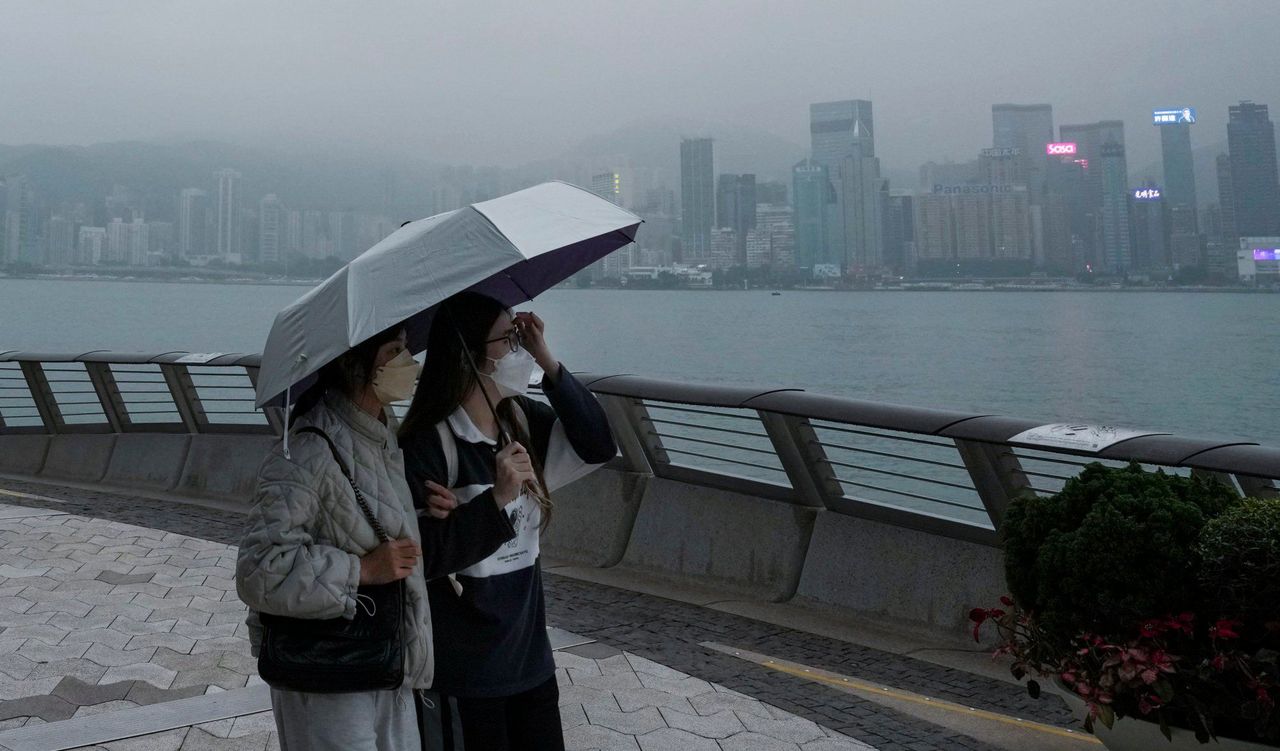 The weather takes a turn for the worse in Tsim Sha Tsui.
Forecasters said at 4.20pm that temperatures on Wednesday would range between 12 and 14 degrees Celsius (53.6 degrees to 57.2 degrees Fahrenheit) in urban areas and be a few degrees lower in the New Territories and on high ground.
Northerly winds will also strengthen and it will become colder over the weekend.
The daytime low on Saturday will be about 11 degrees and the temperature is expected to drop to 9 degrees on Sunday.
People in Ta Kwu Ling, near the northern border with mainland China, will shiver in temperatures as low as 4 degrees on Sunday.
The Observatory advised the public to wear warm clothes when outside and ensure adequate ventilation indoors.
People should also avoid prolonged exposure to wintry winds.