A winter monsoon is set to arrive in coastal areas this evening, bringing gale force winds.
The Hong Kong Observatory issued a cold weather warning on Friday with an intense winter monsoon expected to arrive in coastal areas in the evening and temperatures to drop to 4 degrees Celsius (39 Fahrenheit) in some parts of the city over the weekend.

The warning came into force at 4.20pm with the forecaster saying temperatures would drop to around 10 degrees in urban areas on Saturday night and a few degrees lower in the New Territories and on high ground.

As the monsoon brings cold air to the city, temperatures will fall to 8 to 9 degrees in urban areas on Sunday and Monday. The mercury may plummet to as low as 4 degrees in Ta Kwu Ling and 5 degrees in areas such as Sheung Shui and Shek Kong.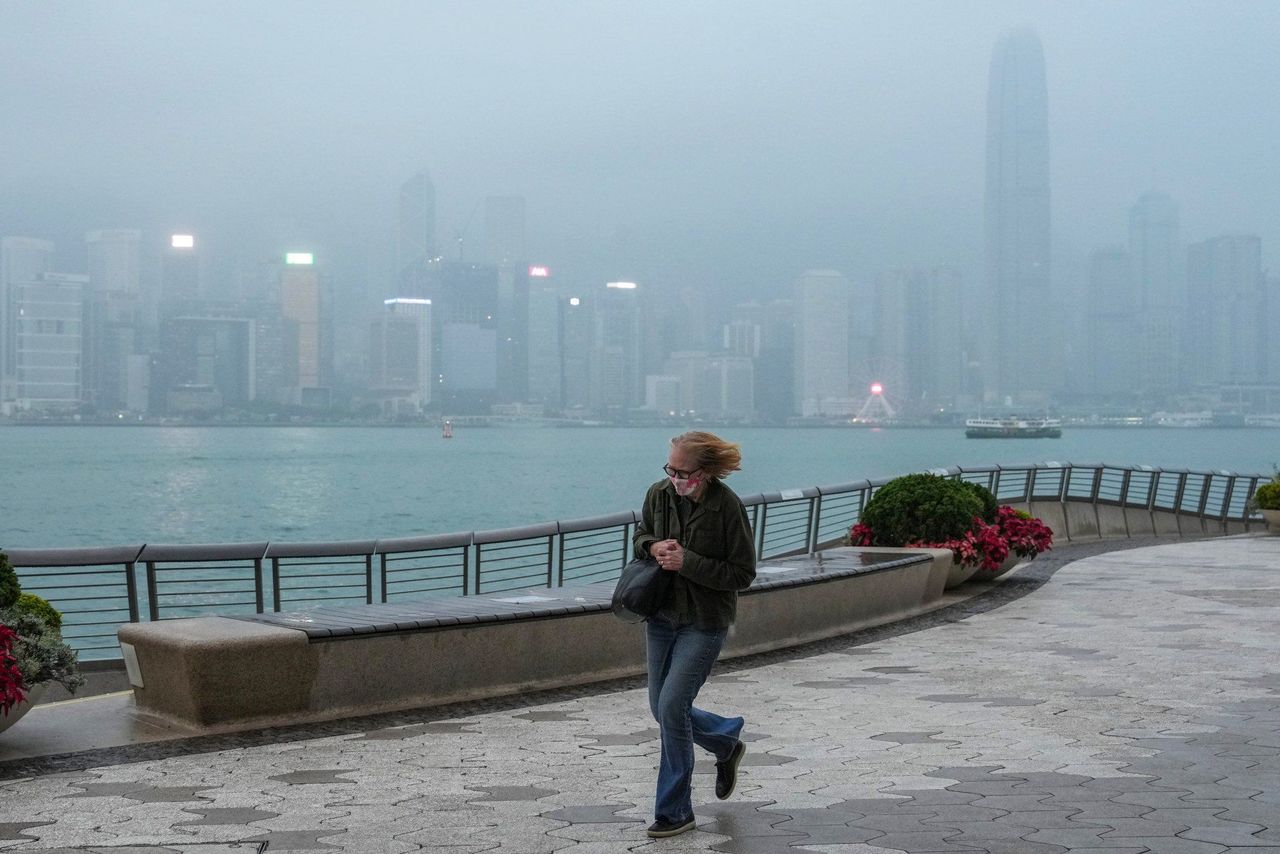 A winter monsoon will bring strong winds and a sharp drop in temperature.
The forecaster advised residents to wear warm clothes and ensure adequate indoor ventilation.
"It will be quite windy this weekend, reaching gale force on high ground and over offshore waters, so please take necessary measures to keep yourself warm," said Lam Hok-yin, the Observatory's acting senior scientific officer.
"Those who arranged outdoor activities this weekend should pay special attention to the wind chill effect, which means that strong wind can quickly take away body heat and you will feel very cold."
Residents are urged to check on elderly persons and those with chronic illnesses who live alone and see if they need help.
A strong monsoon signal was also issued at 4.45pm on Friday, meaning powerful winds with mean speeds exceeding 40km/h (25 miles per hour) were arriving from the north.
"If you are not well sheltered from the north, you are advised to take precautions against strong gusty winds. Flower pots and other objects likely to be blown away should be taken indoors," the Observatory warned.
"Those planning for water sports activities and operations at sea should take special care against high winds and rough sea conditions. Conditions are particularly rough over the offshore waters."
Temperatures are likely to rise slightly by the middle of next week, but the cool weather is expected to linger in the mornings.