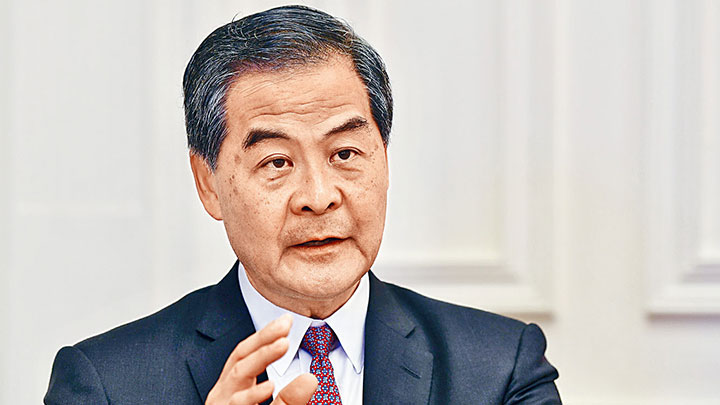 Hong Kong is not ready for political reform
Former chief executive Leung Chun-ying said Hong Kong is currently not at the right time to restart political reform.
As for his political reform proposal which was voted down by the pan-democracy camp, Leung said the plan he put forward has missed its timing and that the pro-establishment side was unlikely to reintroduce the proposal in the future, given current international situations.

Leung said the Basic Law did not have a timetable for political reform: "It is a gradual and orderly process, taking into account the actual situation."

He added that if many people still insist on the civic nomination and "negate the Basic Law", there is no basis for the city to relaunch the political reform.

He said the chief executive election was not only Hong Kong's business. "If the elected chief executive has the same power as mayors of London or New York, the central government won't care which you choose," Leung said.

Leung also said Hong Kong should focus on economic development in the future, of which culture was one of the key industries.

He believed that Hong Kong is an economic city, and supposed to contribute to the country.

He hoped the media could report more on the economic development on the mainland instead of being only "a political propaganda mouthpiece".