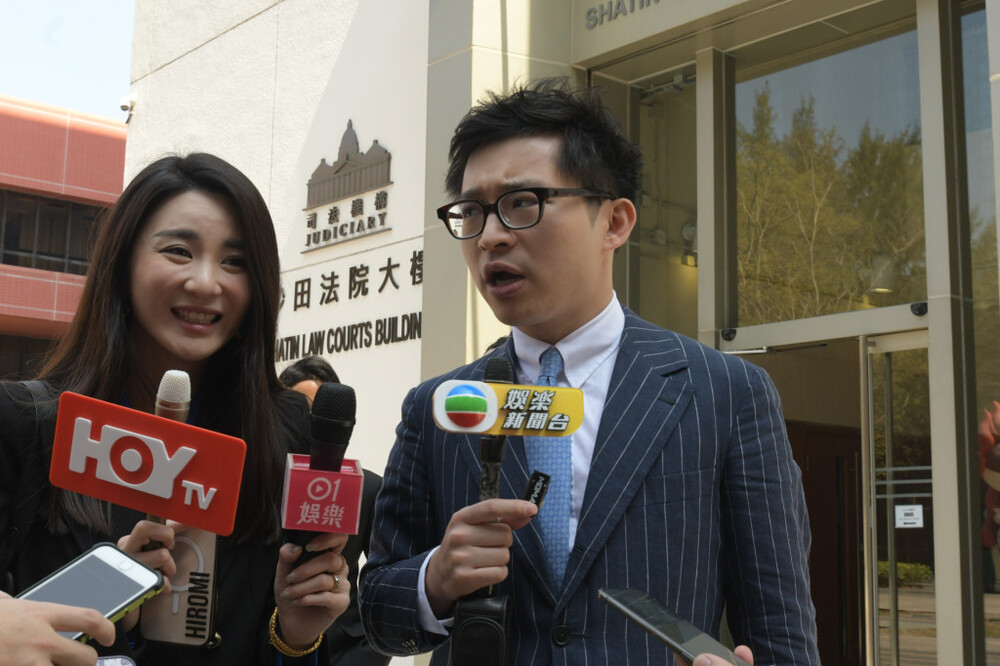 Hong Kong influencer Joseph Lam fined HK$2,000 for careless driving
Barrister-turn-insurance manager Joseph Lam Chok, who is also an active social media influencer, was convicted of careless driving, to which he pleaded not guilty, and was sentenced to a fine of HK$2,000 on Friday.
The 33-year-old man, also a comedian, faced his sentence in Sha Tin Magistrates' Court today for careless driving to crash his sports car at a parking lot in Central last June.

According to the court, Lam had driven his red private car on June 10 last year at the parking lot in Cheung Kong Center and crashed into a pillar.

The court learned that Lam had told the staff member in the car park about the incident when he left the scene. The property management staff checked the damaged pillar afterward and found three dents and scratches and small red parts of a vehicle left on the ground.

Lam recognized hitting the pillar but refused to admit causing the dents in court, arguing he was not driving carelessly, but his car tires had slipped.

However, Magistrate Gary Chu Man-hon did not accept Lam's statement and noted Lam failed to pay attention to the road conditions when driving in the car park, ruling him guilty.

Lam once had his case mentioned in Eastern District Magistrates' Court last October and appeared in the same place for a February hearing after he pleaded not guilty.

When leaving the court today, Lam claimed he would seek an appeal to the High Court for his case and described the fine he was sentenced to as "just like paying insurance fees," adding he would not pay for the damage to the car park even if he died.

Lam was a graduate of Harrow School and Oxford University in the UK, which he bloated on his social media platforms, and now working as an insurance manager in Hong Kong after leaving his job as a barrister.