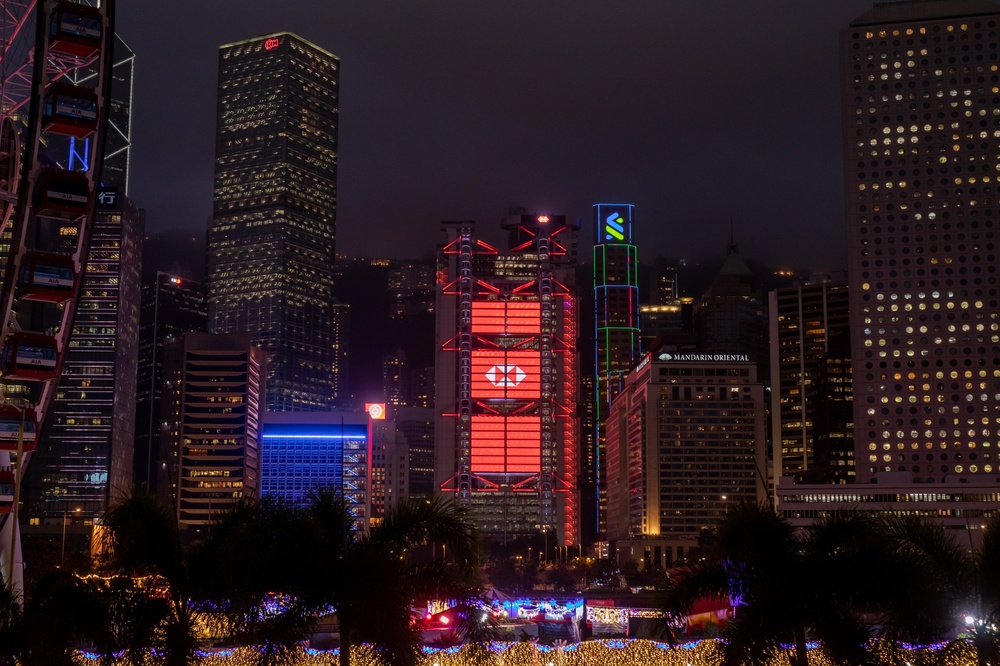 Hong Kong HSBC plan to scrap private offices has bankers hot under the collar
Senior investment bankers at HSBC Holdings Plc in Hong Kong could lose their private offices as the firm moves toward open-plan desks for the financial hub, causing angst among some executives who've complained about potential confidentiality risks.
The investment-banking division isn't being singled out and the plan is in line with a broader move across the company, people familiar with the matter said, asking not to be identified discussing private information. Still, some bankers have warned that scrapping private offices may raise issues around privacy as senior executives often discuss sensitive information with clients.

The plan follows similar moves at HSBC headquarters in London two years ago when the lender scrapped the executive floor of its Canary Wharf base, leaving Chief Executive Officer Noel Quinn and other senior managers hot-desking. Globally, HSBC is looking to cut office space by 40 percent compared with the pre-pandemic levels.

HSBC's main offices in Hong Kong are being renovated and once that's completed, some senior investment bankers could lose their private offices, according to one of the people. There will still be private rooms for bankers to get together to discuss sensitive information, the person said.

An HSBC spokesperson said the bank constantly evaluates its global real estate footprint "to optimize space where appropriate, to increase flexibility and choice for our people."

The potential loss of private offices comes after a difficult year for deal-making, which saw the overall bonus pool shrink to the lowest since 2020, led by a drop for the global banking and markets division.

Costs have been a particularly sore point for the bank, and major shareholder Ping An Insurance Group Co. last year urged HSBC to deepen cost cuts. Investors need "reassurance of cost discipline going forward" after HSBC missed spending estimates in the fourth quarter, Morgan Stanley analysts said in a Feb. 21 note.

The bank's adjusted operating expenses rose 2 percent in the fourth quarter, in part due to higher bonuses, and it flagged costs will rise about 3 percent this year.

According to the bank's strategic report, since 2019 HSBC has reduced its office real estate footprint by 37 percent, branches by 21 percent and operations headcount by about 11 percent.

The lender is also looking for a new global headquarters that are around half the size of its current space in Canary Wharf, a stark illustration of how pandemic-driven changes to working practices are reshaping London's office landscape.