Secretary for Housing Winnie Ho made the remarks following visit to subdivided flats and 'cage homes' in Sham Shui Po.
Hong Kong's new housing chief has vowed to locate more land for transitional homes that can be used for a longer time, following her first visit as minister to several of the city's notorious subdivided flats.

Secretary for Housing Winnie Ho Wing-yin on Sunday made the pledge following a field trip arranged by the Society for Community Organisation (SoCO) during which she visited tenants living in four subdivided flats and "cage homes" in Sham Shui Po, and met another 20 residents.

Subdivided units are shoebox dwellings created out of existing flats, usually in old tenement buildings, while cage homes are just large enough for a person to lie down in.

Financial Secretary Paul Chan Mo-po said on his blog and on a radio programme that two newly established interdepartmental task forces on land supply and public housing estates would hold their first meetings this week to focus on expediting land and housing supply, speeding up project delivery and streamlining development-related procedures.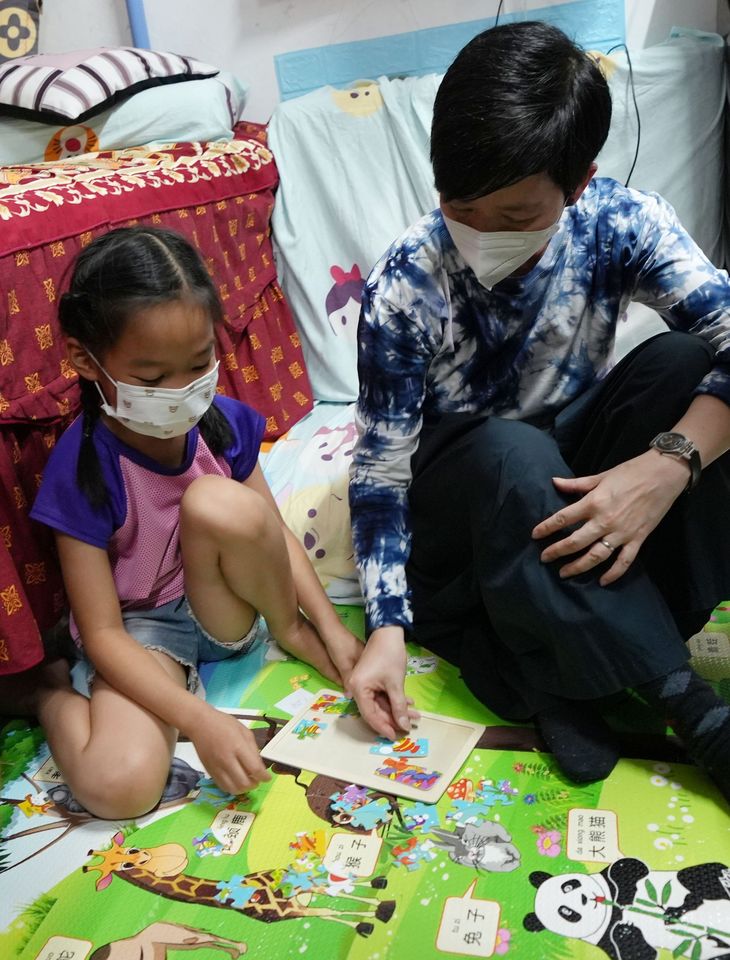 Secretary for Housing Winnie Ho visits residents living in subdivided flats and 'cage homes'.

"Certain unnecessary procedures handled by different departments should be eliminated while the statutory ones should be conducted simultaneously. Some internal work in the bureaucratic structure should also be reduced," he said, without providing examples.

Some of the tenants Ho met complained about the lack of transitional housing, a government initiative to help low-income residents living in poor conditions who have not been able to move into public flats, and said many of these homes were not for long-term use.

One of the residents Ho spoke to was a housewife in her 40s living with her husband and their four-year-old son. The family was lucky enough to move from a subdivided flat to a transitional housing unit in Nam Cheong 18 months ago after waiting for more than seven years. But they recently learned that they will have to return to the shoebox-living environment as their temporary abode will soon be demolished.

"I thought we would be able to be housed in a public housing flat. We don't know what to do. I thought our hardship would be over. Why are we going back to subdivided units? Our living environment is supposed to be improving gradually," said the woman, who gave her name as Helen.

Ho explained while comforting the emotional resident that the land for the transitional housing might have needed to be returned for other development projects and pledged to tackle the issue.

"We will try to find sites [for transitional housing] that allow residents to stay longer," Ho said.

Eight-year-old Jimmy, who lives with his parents on a rooftop house, said his home had many insects and the HK$5,000 (US$637) monthly rent was too high.

"We want to improve the living environment. We have been waiting for public housing for over eight years," Jimmy said.

The latest average waiting time for a public housing flat has increased to 6.1 years, reaching a 24-year high. Chief Executive John Lee Ka-chiu earlier said he would ensure the duration did not grow further, before finding ways to cut it short.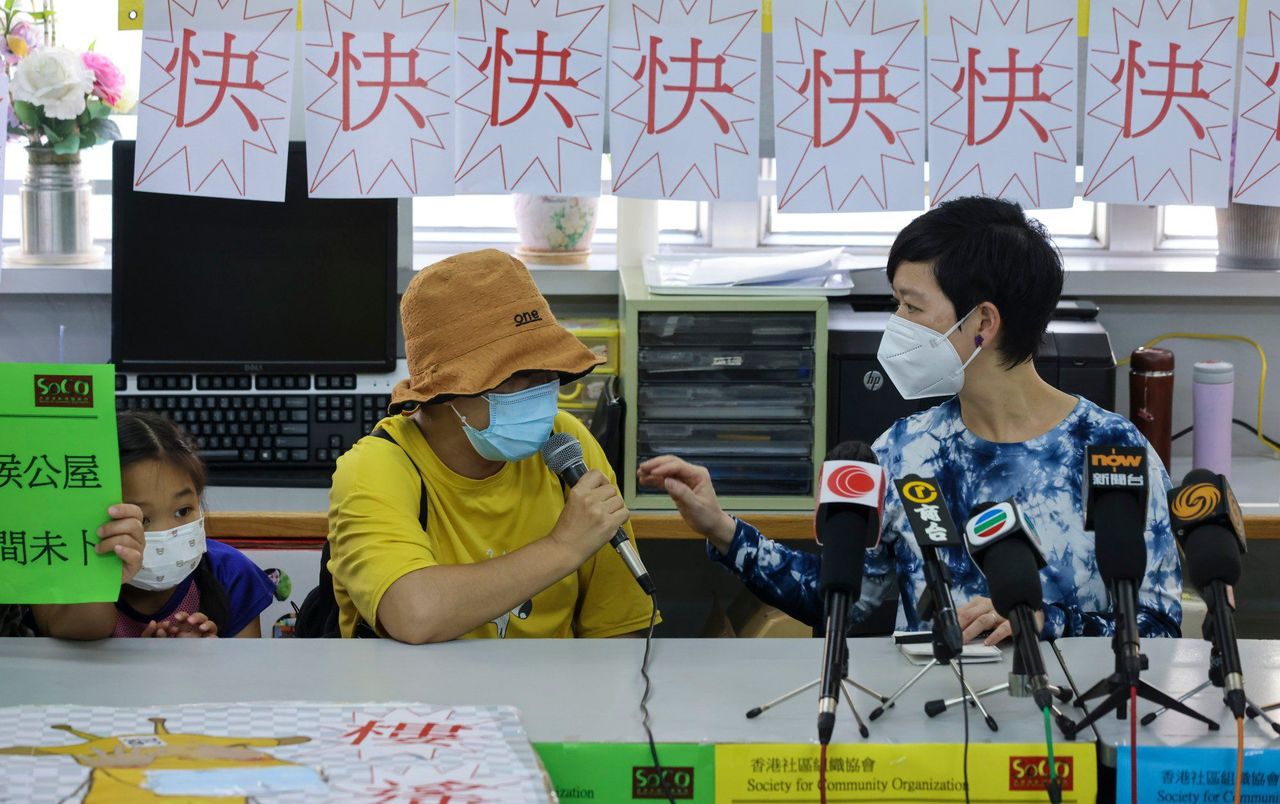 Secretary for Housing Winnie Ho (right) during a press conference.

Ho said it was "not easy" to tackle the city's public housing issue but the government was determined to address the shortage.

"The living environment [of subdivided flats] is not ideal, it is a 'pain point' in people's livelihood. On how to solve the problem, the Housing Bureau will coordinate with different departments," she said.

"During my five-year term, I will remember our meeting every day."

She said the government would increase inspections to ensure the implementation of the tenancy control law, which took effect in January and caps rent increases for subdivided homes.

She also predicted that more public flats would be built between 2027 and 2032 as more land would be available by then.

"The speed of public housing construction in the coming five years will not be the quickest. We need to find short-term measures and speedy house construction methods to increase supply," Ho said.

The previous administration earlier said it had identified 350 hectares of land to build 330,000 flats, fulfilling demand over the next 10 years, but two-thirds of the homes could only be built between 2027 and 2032.

Ho said she was working on a housing report, to be submitted within the first 100 days of the new administration, that would reveal concrete directions and effective measures.

She added that she would visit every public housing construction site in the coming months and expedite the building process.

Sze Lai-shan, SoCO's deputy director, said Ho's reply was "vague" given that she had only started her term in July, but she hoped that the housing secretary would strive to fulfil residents' interests.

"Her attitude is open. She is willing to discuss," Sze said. "[I hope] she will fight to implement residents' suggestions [during discussions with other government officials]."

Chan, the finance chief, said the government would intervene in a timely manner to remove obstacles to development projects resulting from unfinished transport infrastructure.

Responding to Chinese President Xi Jinping's expectation that the new administration would be a "capable government that serves an efficient market", Chan pledged to lead his colleagues in cultivating a breakthrough mindset to overcome past policies of "big market, small government" and "positive non-interventionism".

"The world is no longer the same. Look at how the governments in our neighbouring cities play an active role in steering the economy," he said, vowing to attract more mainland Chinese and overseas companies across various sectors to set up bases in Hong Kong to diversify the economy.