More than 4,000 patients a day have visited accident and emergency departments over the last week, with up to 1,100 admitted to wards every day.
Hong Kong's public hospitals continued to shift resources to cope with a surge of patients on Tuesday as the city returned to work after the New Year holiday, with some residents waiting as long as 15 hours to see a doctor.

Larry Lee Lap-yip, chief manager at the Hospital Authority, warned on Tuesday that accident and emergency departments would continue to be overcrowded after the long holiday, noting many of the patients were elderly suffering from severe Covid-19 infections or other conditions.

Lee said more than 4,000 patients a day had visited A&E departments over the last week, with up to 1,100 admitted to wards every day.

"The occupancy rate of beds in hospitals with acute wards has reached 120 to 130 per cent, which is the peak of our capacity," he told a radio programme. "Our non-emergency services will be curtailed by 20 to 30 per cent … We hope to review the measure by the end of January."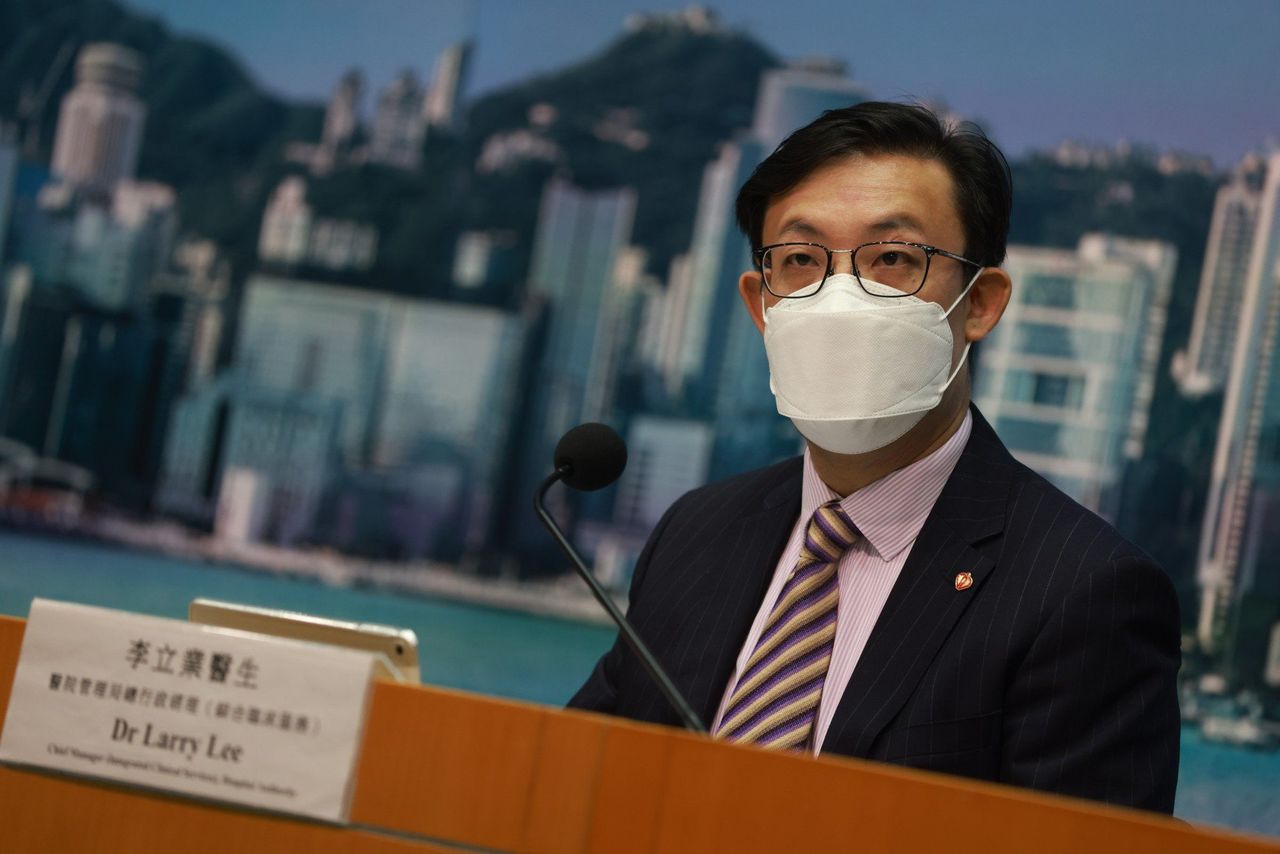 Chief manager at the Hospital Authority Larry Lee.
As of 10am, the waiting time at A&E departments exceeded eight hours at six public hospitals. Although the queue had largely eased by the afternoon, Pamela Youde Nethersole Eastern Hospital in Chai Wan was still recording an eight-hour waiting time as of 4.30pm.
A Post visit in the early afternoon found the A&E department was still dealing with patients who had registered at 4pm on Monday.
An 18-year-old patient, who gave her surname as Yuen, said she had been waiting to be treated for a skin infection since 10pm on Monday.
"The nurse couldn't tell me how long the wait would be last night. I went home at 1am and came back at around noon," she said. "The infection gets itchy and painful sometimes, but it's bearable. I will keep waiting until my phone runs out of battery."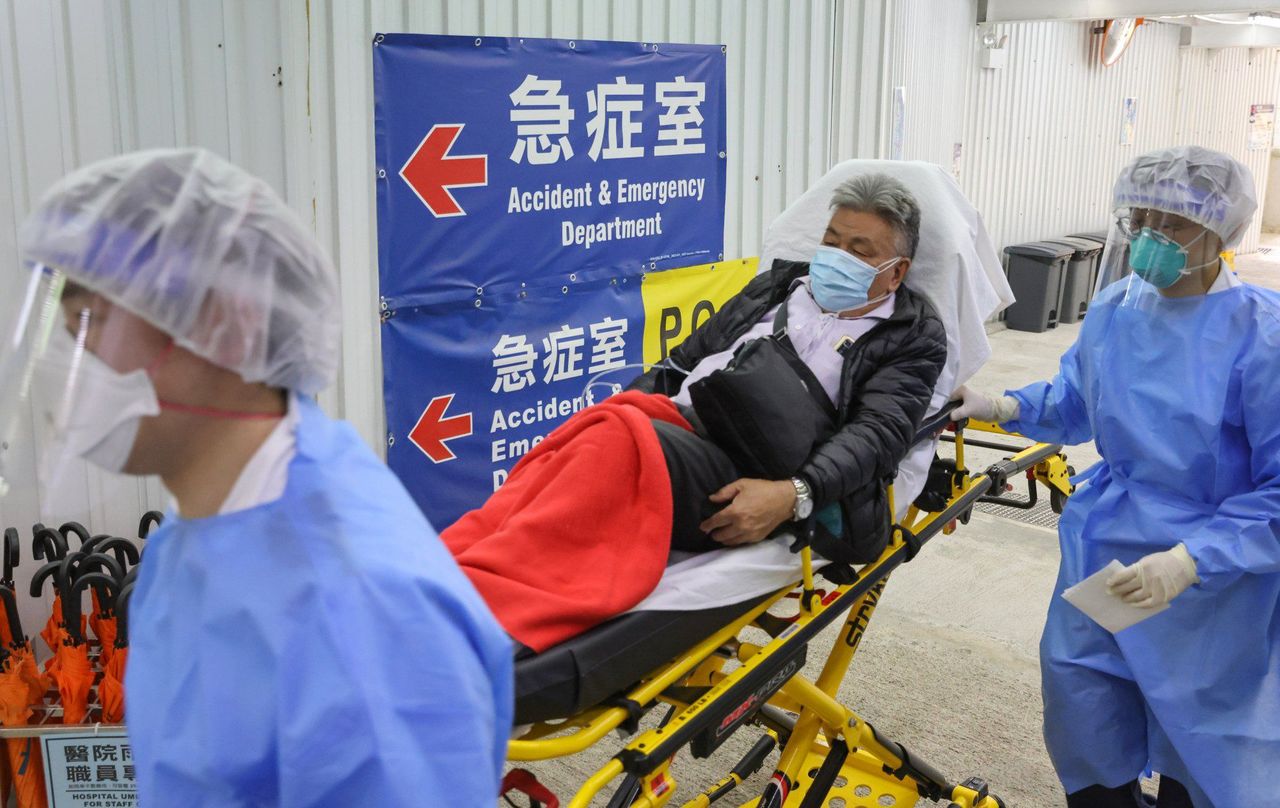 A man arrives at the United Christian Hospital, Kwun Tong. More than 4,000 patients a day have visited accident and emergency departments over the last week, according to authorities.

The student said she visited the hospital for an alternative diagnosis and treatment as a previous private consultation had failed to cure the infection on her right hand.

A cleaning worker, who arrived at the hospital at 7.30am and gave her surname as Chung, said she would leave the hospital regardless of her waiting status at around 4pm to start work on time.

"I need to start work at 5pm. I'll just take some pills at home, but those pills only relieve the pain for a while, that's why I'm here," said Chung, who ended up waiting for eight hours.

Joey Chan, who arrived at the hospital at 11.30am, anticipated an 11-hour wait for her irregular heartbeat condition.

"Staff at triage said the longest waiting time could be two days if I needed to stay in wards, as every part of [the allocation] process was short-staffed," said Chan, a clerk in her thirties.

Aware of the long waiting time, Chan said she still chose to queue as she was not confident about a shorter waiting time elsewhere, noting that a friend reported a half-day wait at a private hospital on Tuesday.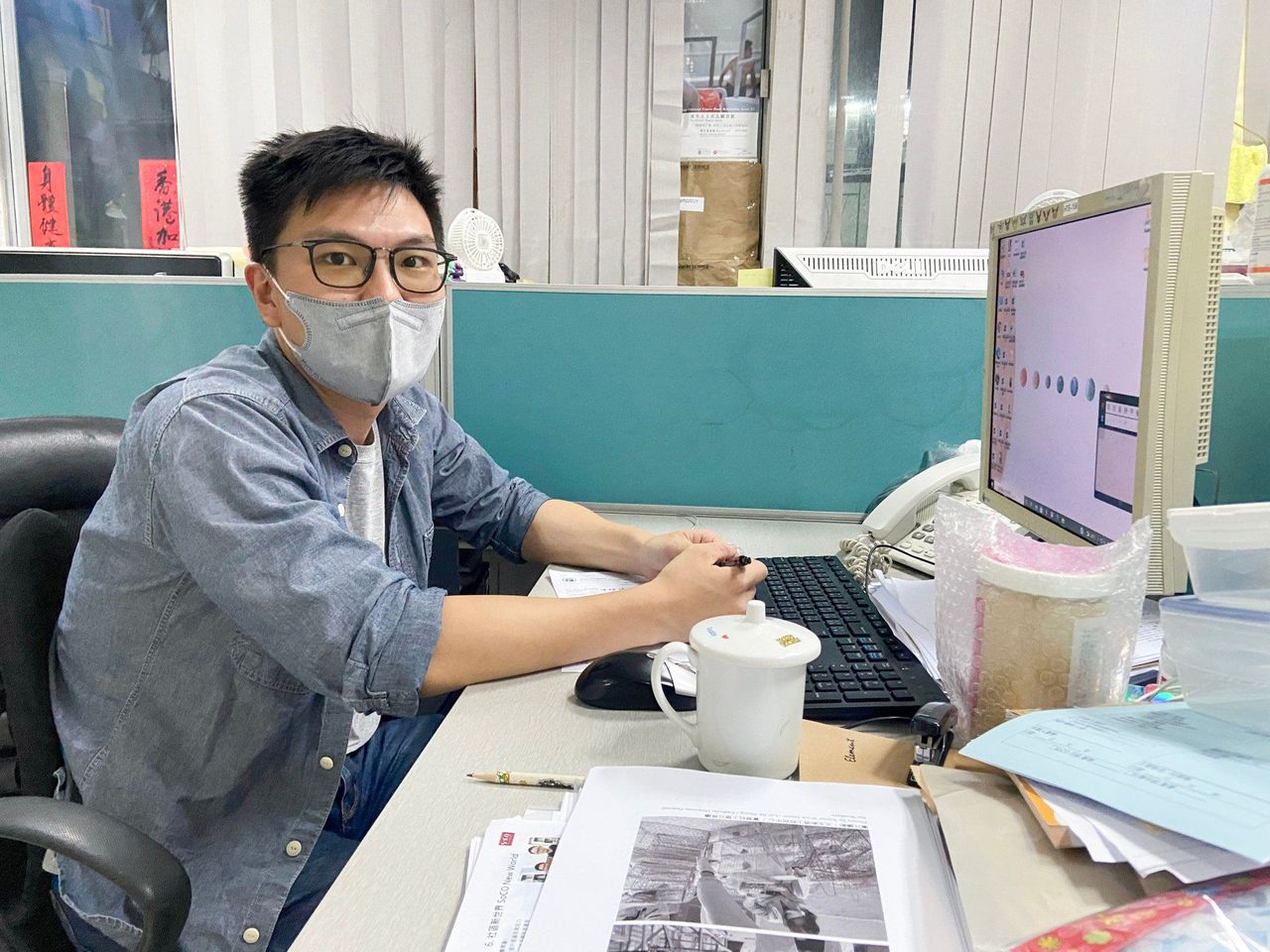 Ivan Lin, community organiser for the Society for Community Organisation.

Meanwhile, Ivan Lin Wai-kiu, community organiser at the Society for Community Organisation, said many elderly residents had to wait for four to seven days to see a doctor at general outpatient clinics, and were wondering whether they should go to an A&E department instead.

With daily new infections hovering around 20,000 cases, Covid-19 patients in the community also struggled to seek help from the Hospital Authority's designated clinics and teleconsultation services.

Cat Ma, 50, who works in the retail industry, tested positive for Covid-19 last Friday with her 55-year-old husband and 24-year-old son. For three days in a row she made multiple attempts to make an appointment for teleconsultation services via the authority's mobile app, but the slots were always fully booked.

"We do have fever medicine at home, but we wish to get some drugs to treat a cough and sore throat," she said. "We gave up eventually and simply asked relatives to buy some over-the-counter medicine for us."

Ma said her husband, who had a weak immune system and undergone two major surgeries on his urinary tract, struggled with the disease.

"He spent four days in bed and had a fever for two straight days," she said. "We did not want to go to A&E because we would probably end up waiting there, which is worse."

Fortunately, her husband felt better after taking fever and pain-relief medicine.

Larry Lee said the Hospital Authority had given priority to high-risk groups including those over 70 years old or below the age of five, as well as the pregnant and immunocompromised, who should be able to access designated clinics and telemedicine services within a day.

After a visit to the Queen Elizabeth Hospital on Tuesday, Secretary for Health Lo Chung-mau said, while the authority would continue to expand service capacity, he appealed for more understanding among residents as waiting time could be longer due to a high demand.

Lo called on those with mild symptoms to seek medical help from private practitioners and general clinics.